Watch the TV You Love for Less 
Cut the cord and enjoy live and on-demand content from 30+ popular channels for as little as $35/month. Stay current with the latest news on CNN, make the kids happy with Disney Channel, catch sports all year on ESPN and enjoy top lifestyle programming from Food Network.
Sling Orange
30+ channels including ESPN, Freeform, Disney and more

Free 50 Hour DVR
Thousands of movies and TV shows on-demand
No hidden fees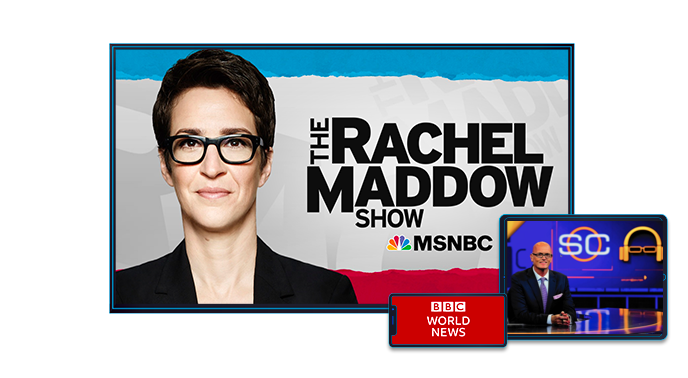 Build Your Perfect Lineup
Sling Orange is just the beginning of your personalized TV experience. If you want even more options, Extras are here to help. Extras are mini channel selections catering to specific interests such as News, Comedy and Kids that start at only $6/month. You also have an entire library of available rentals and special Pay-Per-View events to help you get even more out of your Sling experience.