Your favorite TV shows and movies, now streaming on-demand!
For all the times you forgot when a show aired or couldn't be around to watch it live, SLING has you covered.
Browse on-demand TV
Finding what to watch on-demand is easy in the Sling app. From the My TV, On Now and Guide tabs you'll be able to access dozens of titles that have already aired and are now available for on-demand viewing. Because you're no longer watching live content, you can even pause, fast-forward and rewind on most channels. Enjoy TV on-demand both at home and on the go from any of SLING's supported devices.

Find the best online movies
SLING has tons of options for customizing your movie library. Add movie channels to your lineup whenever you want by editing your subscription, or sign up as a standalone service if you're just all about the movies.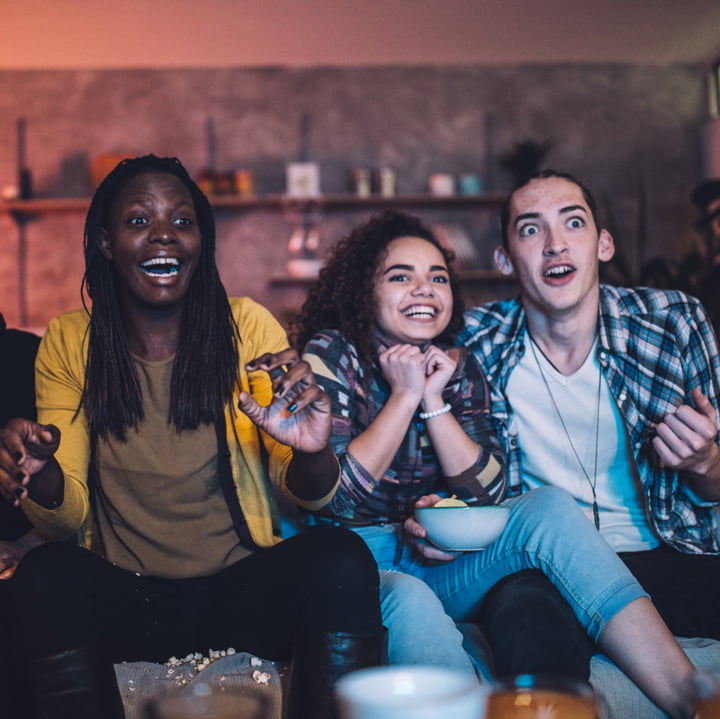 How to rent movies on SLING
Planning a movie night at home? Find your SLING rental library under the Rentals tab on most devices, or access specific titles by searching for them.
Once you've found what you want to watch, purchase your rental to start watching right away. If you want to watch on a device that doesn't offer a Rentals tab, simply choose the Watch Later option and it will then appear under the Rented ribbon in the My TV tab on all of your devices. 
Rentals are available to start viewing for 30 days after your purchase, which means you can get your movie queue stocked in advance – just know that once you start watching, you have up to 48 hours before your rental expires.
Watch Pay-Per-View live streams
Pay-Per-View events are awesome entertainment, and getting to skip the crowds and watch from home is even better. SLING lets you live stream PPV right onto your favorite supported device and watch the events everyone will be talking about from wherever you want.
Purchasing PPV live streams on SLING is easy. Simply click on the Pay-Per-View event banner on your My Account page or find the event in your Rentals tab under the Pay-Per-View event ribbon. Learn more about how to order and watch upcoming PPV events.