WATCH NOW
caret
3-Day Free Trial Offer Details
Updated April 6, 2020
Free trial
Available to new customers upon account activation. One per customer. Must provide email address and credit card. Trial will end on the date that is 3 days following account activation or upon cancellation if subscription is cancelled prior to this date. Your account will be authorized to receive programming upon your first login.
Billing
After free trial your credit card will be charged monthly for applicable subscription until you cancel your service.
Cancellation
Cancel on Sling.com or visit help.sling.com to contact us. Programming fees are charged monthly in advance and no credits or refunds will be issued for partial or prepaid months after cancellation.
Streaming limitations
The number of devices on which Sling content can be watched at the same time varies based on the Sling service. If you subscribe to our Sling Latino core services, you can enjoy three streams at a time. If you subscribe to our Sling International core services, you can enjoy three streams at a time. If you subscribe to our Sling Orange service, you can enjoy one stream at a time. Any extras you add to your Sling Orange service will be included in your single stream. If you subscribe to our Sling Blue service, you can enjoy up to three streams of these channels at the same time. Any extras you add to your Sling Blue service will be included in your three streams. If you subscribe to both services in Sling Orange + Sling Blue, you can enjoy up to four streams at the same time. Because you are purchasing two separate services in Sling Orange + Sling Blue, you can get the total number of streams included on each separate service—one stream for any channel on the single-stream Sling Orange service and three streams for channels on the multi-stream Sling Blue service. To get up to four streams, go to the My Account page and make sure that the "show me only Sling Blue versions of channels in both services" box is not checked.
Miscellaneous
Certain programs may be unavailable due to programmer restrictions or blackouts. Only available within the United States. State and local taxes apply. All prices, fees, charges, services, programming, features, functionality and offers subject to change without notice.
Channels Offered in Select Markets
Some local channels including FOX and NBC are only available in select markets. See which local channels are available in your area on our help site
ENTERTAIN YOUR KIDS WITH EASE
Streaming your kids' favorite shows with Sling means they can watch the TV they love at any time of day. Set your little ones up with programs on BabyTV or Disney Channel and entertain them for hours. Watching kids TV on Sling is easy and wireless, so there's no extra work for you to keep your kids happy.
All the Shows Your Kids Love
From babies to toddlers all the way up to teens, Sling has plenty of TV shows and movies for your kids to watch. Turn on educational kids shows like Little Einsteins or entertain your little Lego-lover with Ninjago. Channels like BabyTV and ducktv are perfect for younger kids, while Disney, Nickelodeon and Cartoon Network are great for kids of all ages. 

Sling Orange is the service to get if you want to watch Disney Channel, and adding the Kids Extra gets you access to branch-off channels Disney XD and Disney Junior as well. Adding Kids Extra to either base service means you can stream kids TV on Cartoon Network, three Nickelodeon channels, Boomerang, BabyTV and ducktv.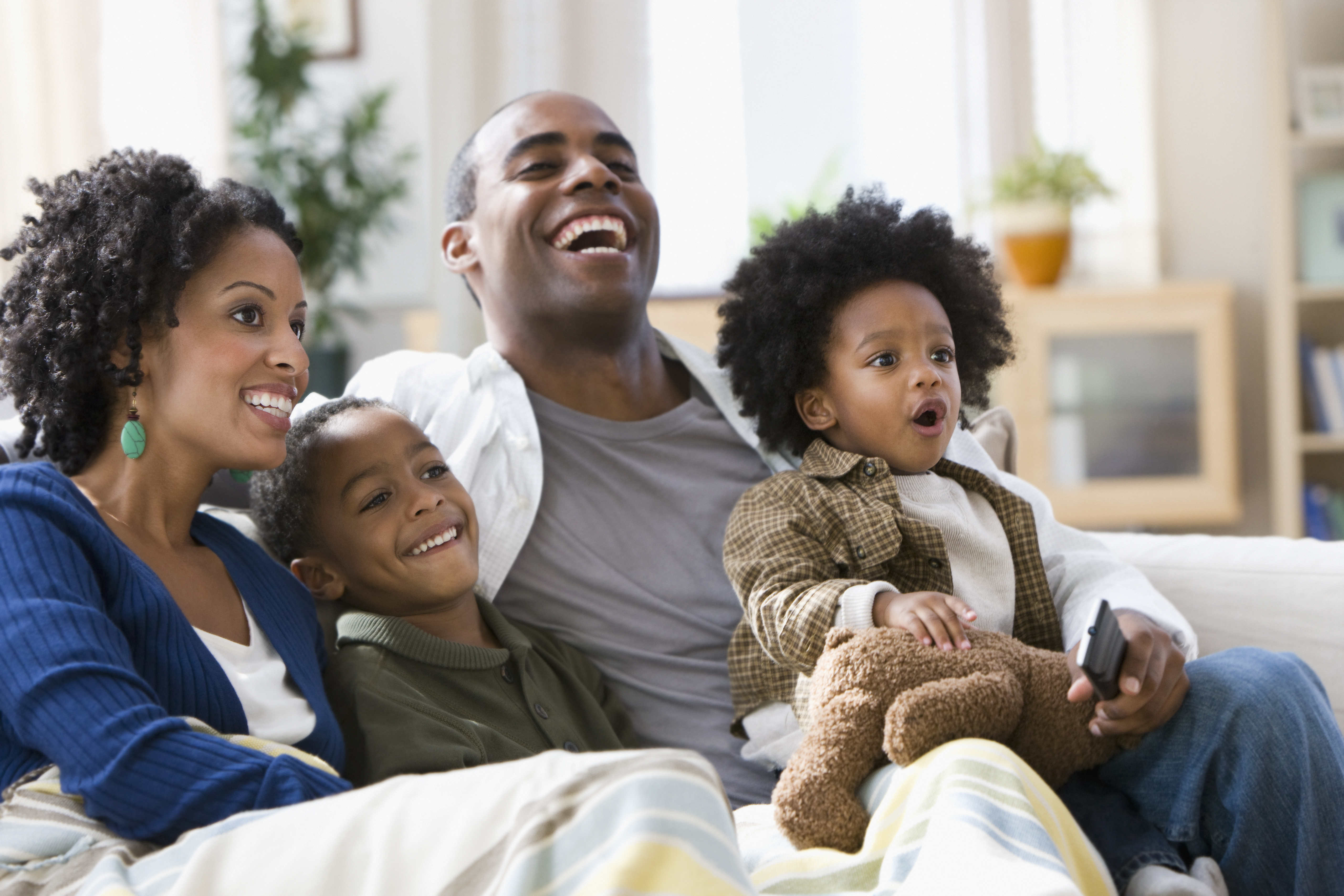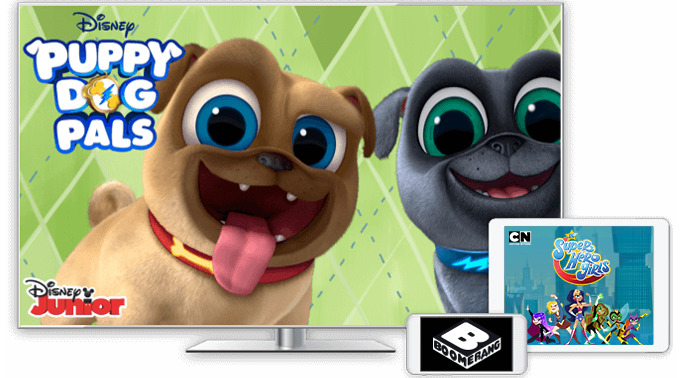 Flexible Streaming for the Whole Family
As a parent, watching the same kids shows over and over can drive you a little crazy. Signing up for Sling Blue gets you up to three streams at once, which means you can let your kids watch the shows they love while you get to watch your own programming on another device. Sling Orange + Blue + Kids Extra is the best service for families – stream Disney channel on one device for your kids while you watch HGTV or E! in the other room. 
With Sling, you can stream on a huge variety of devices including your Amazon Fire TV Stick or smart TV as well as smartphones, tablets or laptops. Get the ultimate flexibility for your family by watching TV online with Sling.