LIVE VICARIOUSLY AND WATCH DRAMA ONLINE WITH SLING
Do you crave intense stand-offs, shrewdly crafted dialogue or heart-stopping races against the clock? Watch popular drama titles on Sling TV and experience the suspense alongside your favorite characters. Find top series like The Walking Dead and This Is Us or pick a title that you've never heard of starring an actor you already know and love. Sling has all of the drama you need to make your heart race.
Never Miss Another Dramatic Moment
From quintessential drama series like Law & Order: SVU to Oscar-winning movies like A Beautiful Mind, Sling TV has options for all manner of drama lovers. Whether you want an emotional journey that will make you shed a tear or stories of grisly crime that will cause you to look away from the screen, you can find a show or movie to suit your style on Sling.
Add the Lifestyle Extra service to either Sling Orange or Blue and get Lifetime Movies and the Hallmark Drama channel, among others.
The Resident, Criminal Minds or The Good Place: Indulge in drama from whatever setting you like best, whether that's a hospital, police station or even the afterlife. Then watch your selection in your own setting of choice by streaming directly to your preferred device, both at home and on the go.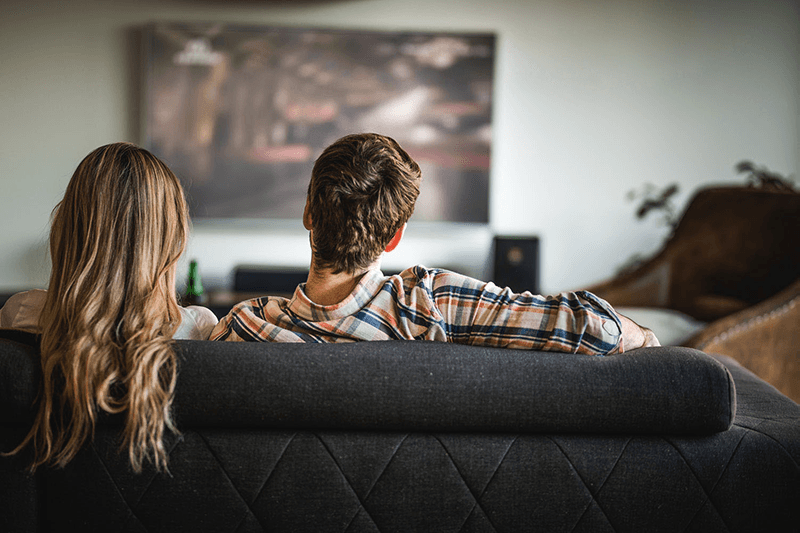 The Drama You Like, When You Like
Watching drama online with Sling gives you the freedom to stream your favorite movies or series right to your preferred devices. Don't want to get caught crying in the movie theater? Rent a movie for drama night at home instead. Sling won't judge your emotions.
With the number of drama choices available on Sling, you'll have access to great drama series with both the Sling Orange and Sling Blue services. Customize your lineup by adding Extras or Premiums that host your favorite programs. Premium channels like Starz and EPIX get you even more drama starting at only $6/month.
If you're looking for something new to watch, you can search by actor to discover unseen titles starring familiar faces. On-demand and rental options also give you the ability to watch your favorite drama classics like Pearl Harbor or Remember the Titans, streamed right to your screen whenever you want.