WATCH NOW
caret
3-Day Free Trial Offer Details
Updated April 6, 2020
Free trial
Available to new customers upon account activation. One per customer. Must provide email address and credit card. Trial will end on the date that is 3 days following account activation or upon cancellation if subscription is cancelled prior to this date. Your account will be authorized to receive programming upon your first login.
Billing
After free trial your credit card will be charged monthly for applicable subscription until you cancel your service.
Cancellation
Cancel on Sling.com or visit help.sling.com to contact us. Programming fees are charged monthly in advance and no credits or refunds will be issued for partial or prepaid months after cancellation.
Streaming limitations
The number of devices on which Sling content can be watched at the same time varies based on the Sling service. If you subscribe to our Sling Latino core services, you can enjoy three streams at a time. If you subscribe to our Sling International core services, you can enjoy three streams at a time. If you subscribe to our Sling Orange service, you can enjoy one stream at a time. Any extras you add to your Sling Orange service will be included in your single stream. If you subscribe to our Sling Blue service, you can enjoy up to three streams of these channels at the same time. Any extras you add to your Sling Blue service will be included in your three streams. If you subscribe to both services in Sling Orange + Sling Blue, you can enjoy up to four streams at the same time. Because you are purchasing two separate services in Sling Orange + Sling Blue, you can get the total number of streams included on each separate service—one stream for any channel on the single-stream Sling Orange service and three streams for channels on the multi-stream Sling Blue service. To get up to four streams, go to the My Account page and make sure that the "show me only Sling Blue versions of channels in both services" box is not checked.
Miscellaneous
Certain programs may be unavailable due to programmer restrictions or blackouts. Only available within the United States. State and local taxes apply. All prices, fees, charges, services, programming, features, functionality and offers subject to change without notice.
Channels Offered in Select Markets
Some local channels including FOX and NBC are only available in select markets. See which local channels are available in your area on our help site
 HAND-DRAWN ENTERTAINMENT: WATCH ADULT ANIMATED SHOWS ON SLING
Adult animation is proof that you're never too old for a good cartoon, especially one that's rich in humor and plot devices that would have gone straight over your head as a kid. Sling is your destination for funny cartoons full of twisted jokes, overblown fight scenes and ridiculous comedy. Stream channels like Cartoon Network and Adult Swim, Comedy Central, FX and more for the best of adult animation.
Anime, Action and Funny Cartoons for Adults
Animation is limitless, letting you watch the craziest action or slapstick humor without needing a huge special effects budget. Whether you prefer anime theatrics or quick-witted sitcom quips, all adult animation fans can find something to love on Sling.
Sling Orange and Sling Blue both have great channel options for adult animation. Tune into Adult Swim for anime and other animated shows like Robot Chicken, Rick and Morty and American Dad! or head over to Comedy Central for some of the most popular animated series of all time like South Park, King of the Hill and Futurama. 
Watch your favorite animated series on Disney with Sling Orange, and watch popular animation like Archer and Bob's Burgers with FOX and FX on Sling Blue. Add Kids Extra to either base service to watch classic animated shows like SpongeBob Squarepants on NickToons and TeenNick. Pick an endless combination of shows and movies to watch live or on-demand and keep your inner child entertained for hours.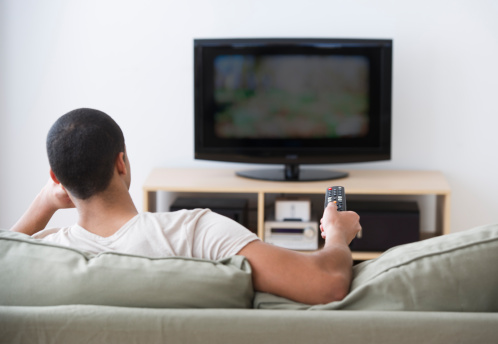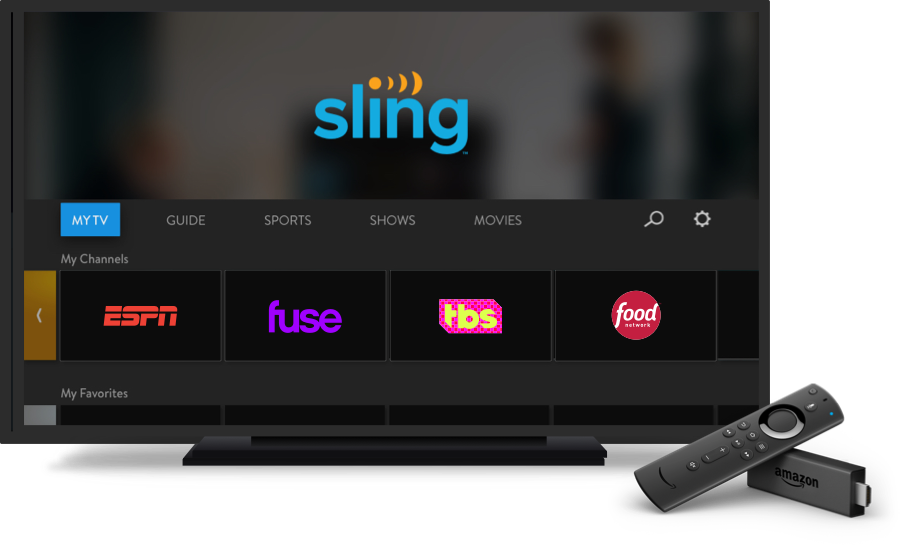 Stream the Best Animated Series for Adults from Anywhere
Lighten up any day with adult animation streamed to whatever device you want. Watch on your mobile phone or tablet when you're away from the house, stream your shows to the big screen at home or toss them onto your laptop to watch in bed. 
Sling gets you easy and quick access to popular animated shows on channels like Cartoon Network and Adult Swim, Comedy Central, NickToon, FX and Disney XD. No matter what base service or Extras you have, there's bound to be something great available. All you have to do to start watching is download the Sling app onto your supported device, sign in and pick what you want to stream.