SCARY, SPOOKY AND SUPERNATURAL: WATCH HORROR ON SLING
If you love spooky jump scares, twisted creatures and horrifying hauntings, then watching horror titles with Sling is the perfect fit for you. From the hottest trending horror TV to classic horror movies, there's something to scare everyone on Sling. Stream top horror hits like The Walking Dead or Resident Evil at home or on the go on your favorite devices.
Monsters Under the Bed, In the Closet, and On the Screen
Ghosts, crazed killers, possessions and zombie invasions – horror movies and TV shows on Sling will get your heart racing and your adrenaline pumping. You never know what's lurking out there in the dark, so lock yourself safely inside and let your imagination take over with horror movies streamed straight into your living room.
The Terror: Infamy will take you into the real dreads of history and uncertainty, while NoS4A2 puts souls at risk in a dark twist on the classic vampire tale. Run from zombies in The Walking Dead or 28 Days Later, or see what happens when the monster is human in movies like Saw or Leatherface.
Fans of classic horror flicks will love the movie options on Sling, with titles from The Shining to Child's Play or The Babadook available to rent or stream on demand. Sign up for Sling Blue to watch horror shows on AMC and TNT, and add Premium Extras like Starz, Showtime or EPIX to get access to an extensive collection of top horror movies.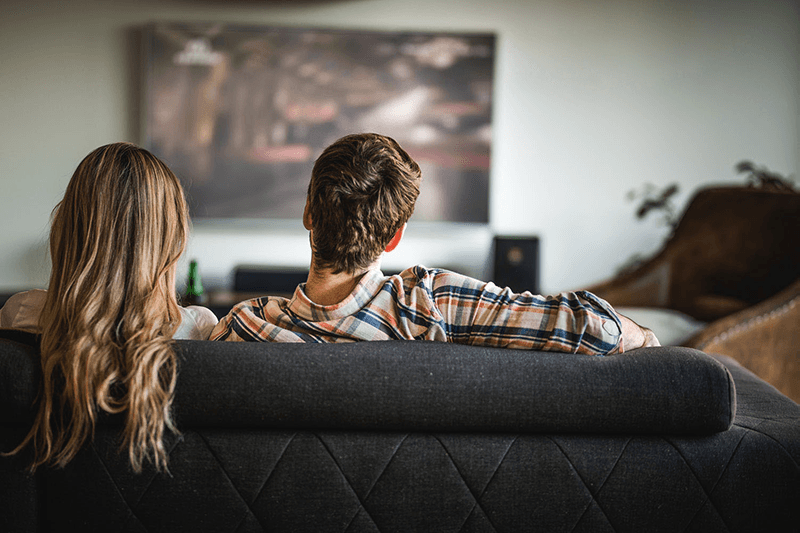 Watch Horror Online When and How You Want
Streaming on Sling means you get to choose how to watch the horror movies you love – get safe and cozy under a blanket before putting them on the big screen, watch from your laptop in bed or stream the latest episode of your favorite horror show on your phone or tablet while commuting. Embrace spooky season with your favorite Halloween horror movies or scare yourself year-round, at home and on the go.