The best things to Sling. Right in your inbox.
Success
Oops, something went wrong.

By signing up, you agree to receive blog updates and other emails from Sling TV. You may unsubscribe at any time.
7 Things to Know Before Watching 'Harry & Meghan: Escaping the Palace' on Lifetime
Prince Harry and Meghan Markle take on "The Firm" in the third Lifetime movie about the royal couple.
Dust off those fascinator hats and prepare to spend the weekend with the Duke and Duchess of Sussex. Lifetime's latest dive into the world of Prince Harry and Meghan Markle comes after the flush of new love and the wedding bells have quieted. The third addition to the channel's dramatized version of events in the Harry and Meghan saga premieres Monday, September 6. 
Harry & Meghan: Escaping the Palace follows the tumultuous time after their son Archie's birth and through the couples' retreat from the royal family (which the British press dubbed "Megxit"). The roster of issues confronted by the former actress and spare to England's throne are a doozy: suicidal ideation, bullying, racism, miscarriage, a rabid press and stifling family and societal pressure. 
 

You can revisit happier times in the lives of this infamous couple with Harry & Meghan: A Royal Romance and Harry & Meghan: Becoming Royal, both available on demand through Lifetime for Blue and Orange subscribers. 
Here are seven things to know before digging into this juicy royal drama:

The Meghan impersonation is on point!
Lifetime enlisted two new actors to portray the famous couple for this third installment and despite the best efforts of Jordan Dean (The Punisher) to embody Harry's goofball charm, Sydney Morton (She's Gotta Have It) hits a homerun with her portrayal of Meghan. This is some Daniel Day-Lewis-level mimicry, and while the performance is nowhere close to being Oscar-worthy, everything from the cadence of her voice to her unnatural stillness encapsulates the former Suits star. The uncanny valley-ness of the other actors trying to fit these very familiar faces only highlights the disparity (it took half the movie's running time for me to figure out the grumpy old man often sitting in the same room as William was Prince Charles and not a stuffy secretary).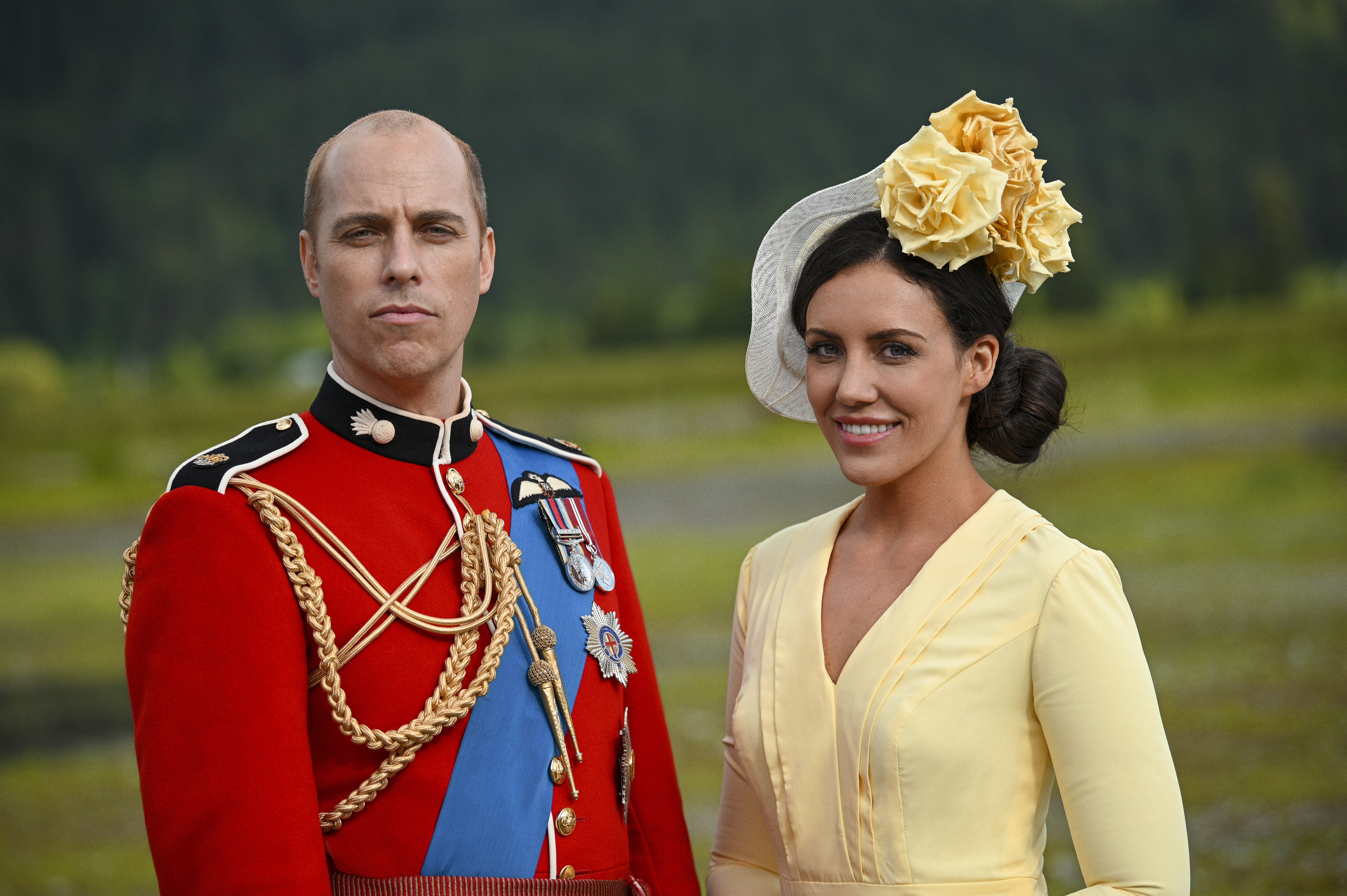 Kate the Peacemaker
This is all Harry and Meghan's show, but the Duchess of Cambridge skates through it with her allure intact. Far from being completely sinless, Kate (Laura Mitchell) manages to keep tempers from flaring on both sides and supports compromise when she's allowed to have an opinion. The bombshell reveal in Harry and Meghan's sitdown with Oprah Winfrey that it was actually Kate who made Meghan cry and not the other way around as reported in the press doesn't get a second airing here. In one of the fictionalized conversations between the pair, Kate gets in a few digs over Meghan's role in editing an issue of Vogue and expresses a similar desire to modernize the institution, but relents with an exasperated "the Palace always wins." Can't Meghan understand that change takes centuries?


William the wicked 
Remember that one picture of Prince William flashing a shy smile that everyone had hanging up in their locker in 1998? So cute! So innocent! Unlike the future king of England we see circa 2020 where the now-husband and father (played by Jordan Whalen) comes off as a spoiled, petty brat. Duty and all that he was born to uphold and protect drives him (of course!), but in this telling he never stands up to the stand-in villain (an uptight, bitter personal secretary) constantly disparaging Meghan. She accuses her of playing the victim card and offers up this nasty gem after Meghan writes about her miscarraige in The New York Times: "Why does she have to go out flapping her feelings every time she gets a bit wobbly?" And when she just throws up her hands and says "The Firm" will just "cancel culture" them, fictional William replies, "You can't exactly cancel the most woke bloke and his feminist bride." Let the cringe-fest commence!


Princess Diana symbolism
Harry doesn't want to repeat the abusive cycles his mother had to endure from the royal family or the press. He's terrified of it actually. It haunts him. He will protect his wife and their budding family at all costs. At least we get an actual Diana to portray the parallels instead of her spirit showing up in various encounters with a lion.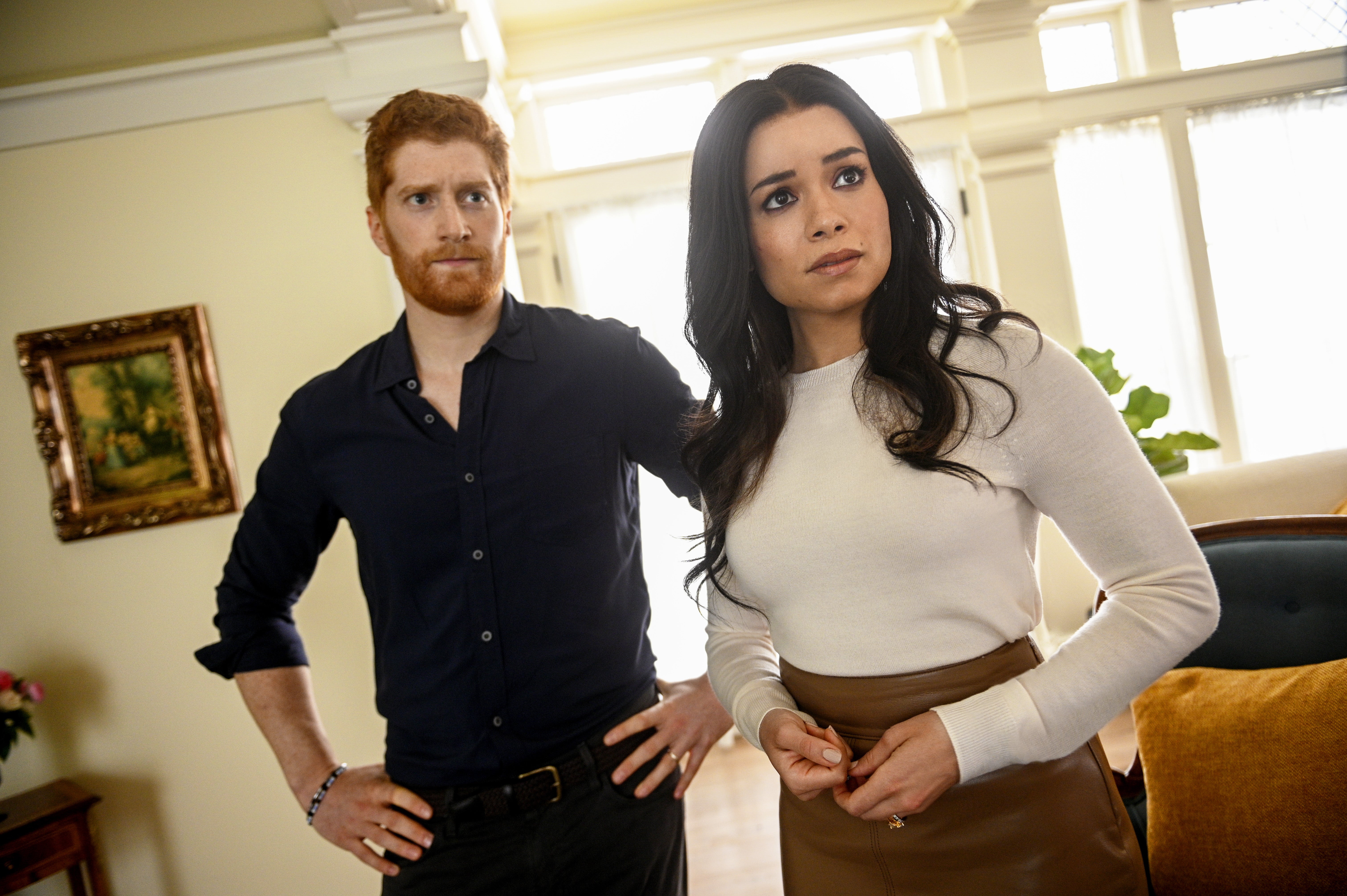 There is no Oprah. Other than Oprah.
There's the queen and then there's the queen of television: Oprah Winfrey. And while it's tolerable to watch an actress pop in for a quick scene as Queen Elizabeth II (someone we Americans have rarely even heard speak before Netflix's The Crown took us inside the palace walls) to give a tongue lashing to her feuding grandsons, no one can fill Winfrey's shoes - even for a reaction shot. Even in a world where Jennifer Hudson can borrow the throne from Aretha Franklin, Winfrey remains untouchable. Thankfully, Lifetime understands this and chose to focus only on Harry and Meghan during the detailed recreation of their famous backyard CBS interview. 


The Machine. The Brand. The Firm.
References to the monarchy as "The Firm" occur so often, it's a huge letdown that Tom Cruise never jumps out from behind a stodgy piece of furniture to reprise his role as Mitch McDeere in the 1993 Sydney Pollack film. 

No alarms and no surprises
A passing glance at almost any issue of People Magazine in the last year basically defangs any element of suspense in this story. And unlike the fairy tale element of the previous movies, this one is rife with serious conflicts that result in stinging, still-unfolding repercussions. So much for escapist pleasure. But if Lifetime is truly committed to serializing the trajectory of these star-crossed lovers, then we need to see the messy bits along with the fantasy. 


Harry & Meghan: Escaping the Palace premieres on Monday, September 6 at 8 pm ET on Lifetime.