The best things to Sling. Right in your inbox.
Success
Oops, something went wrong.

By signing up, you agree to receive blog updates and other emails from Sling TV. You may unsubscribe at any time.
Final Four: Men's and Women's Schedule, How To Watch and More
The Men's and Women's college basketball tournaments are down to the Final Four. Here's our preview, along with the schedule and more.
UPDATE: After two of the most thrilling tournaments in the history of both Men's and Women's college basketball, we have one last game to play. The Baylor Bears will take on the Gonzaga Bulldogs tonight in the men's national championship game. Check out details on how to watch below, along with Final Four results and more.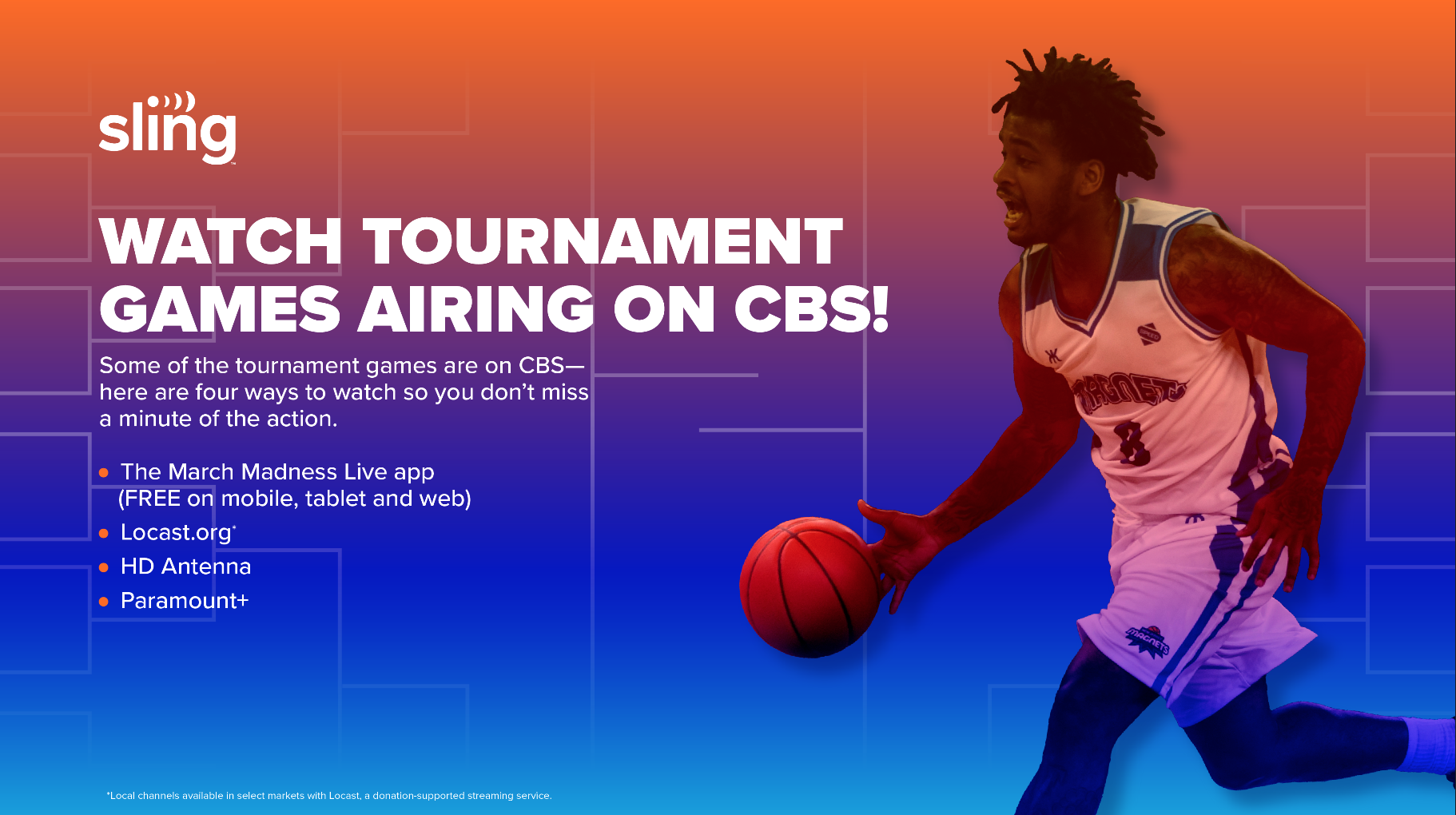 Men's Final Four Results
Time (ET)

Matchup

Channel

Saturday, Arpil 3
5:14 PM
(1) Baylor 78, (2) Houston 59
CBS >
8:34 PM
(1) Gonzaga 93, (11) UCLA 90 (OT)
CBS >
Monday, April 5
9:00 PM
(1) Baylor 86, (1) Gonzaga 70
CBS >
Women's Final Four Results
Time (ET)

Matchup

Channel

Friday, April 2
6:00 PM
(1) Stanford 66, (1) South Carolina 65
ESPN >
9:30 PM
(3) Arizona 69, (1) UConn 59
ESPN >
Sunday, April 3
6:00 PM
(1) Stanford 54, (3) Arizona 53
ESPN >
With the madness of March behind us, we're down to the Final Four teams in both the Men's and Women's NCAA  tournaments. We'll find out this weekend if the craziness continues.
Both tournaments have been memorable, and not just because it's been two years since they were last played. On the men's side, No. 11 UCLA went from a desperate second-half comeback in the First Four against Michigan State to playing in the last weekend of the tournament. They'll take on the No. 1-overall seed Gonzaga, which has steamrolled opponents as they look to become the nation's first undefeated DI school since Indiana ran the table in 1976. The other semifinal game will be a battle for Texas superiority, as No. 2 Houston will take on No. 1 Baylor, marking the first time in NCAA tournament history that the Final Four teams have all been schools West of the Mississippi river.
In the women's tournament, there's been a similar mix of familiar favorites and surprising upsets. But after a Sweet 16 featuring the most teams outside the top-four seeds since 2013, the Final Four features three No. 1-seeds and a No. 3. UConn benefited from an egregious missed call in their Elite Eight win over Baylor and are now the favorites to not only beat No. 3 Arizona in the semifinal, but win the entire tournament. They'll have to get past the winner of the game between No. 1s Stanford and South Carolina. The Cardinal are a unanimous pick to get past the Gamecocks according to ESPN's panel of seven women's college basketball experts, but they're split on who will win it all, with four picking Stanford and three going with UConn.
With the cream having risen to the top of both tournaments, the next four days should be a sensational showcase of the best college basketball has to offer. Check out the Final Four schedules below; ESPN will have coverage of the Women's Final Four beginning tonight, along with the championship on Sunday. CBS will carry the Men's Final Four and championship; for more information on how to watch those games, click here.