The best things to Sling. Right in your inbox.
Success
Oops, something went wrong.

By signing up, you agree to receive blog updates and other emails from Sling TV. You may unsubscribe at any time.
"The Voice" is the Arabic version of a well-established Dutch Show that was created by John de Mol and produced by the Talpa Media Group. The first season of the Arab iteration aired on September 14, 2012, broadcasting worldwide from Beirut, Lebanon, on MBC1. The main hosts at the time were Muhammad Kareem, an Egyptian actor, and Egyptian actress Arwa Gouda. With such shows, there are usually backstage hosts – in this case, it was Nadine Njeim.
The show's format comprises three phases: blind auditions, battles, and live performances. During blind auditions, contestants sing for a minute and a half while the judges face away from them. Should a judge like a contestant, all he or she has is to do is press a button to declare approval. Then the judge will finally get to see that contestant. Should more than one judge approve of a contestant, that contestant chooses which judge's team to be on, and then receives that judge's coaching. Each judge's team ultimately consists of 12 singers.
As for the battles, all singers gather on stage and take turns singing the same song. Having them perform back to back makes it much clearer who's more capable as a performer. Then, the judges decide who gets to stay and who has to go. Eventually, the contestants perform live for the public, and it's the public who finally votes for the winner. The first-ever winner of "The Voice" was Mourad Bouriki, who beat Yosra Mahnouch, Farid Ghannam, and Qusai Hatim, by vote count.
Because the show became increasingly popular in the region, in addition to receiving high ratings from critics and pundits alike, the show was renewed for the 2013 season, bringing back all of the judges from the first season and airing on December 28. Sony Pictures Television Arabia returned to produce the show before Talpa Middle East took over the role for the third season.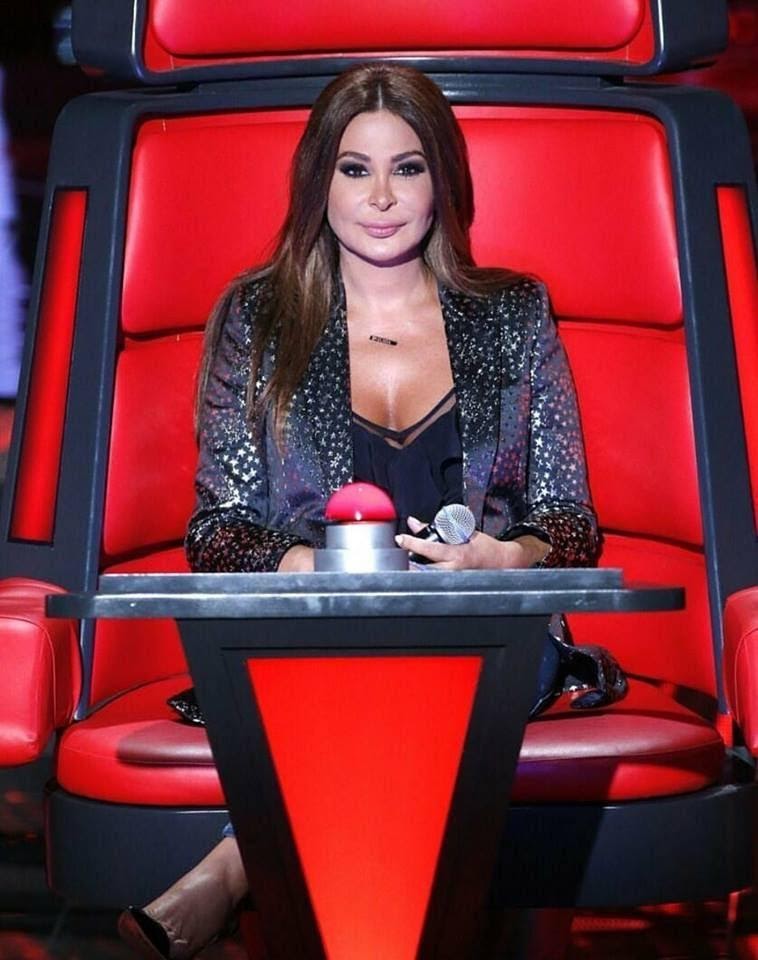 There was a pleasant surprise during the second season, which took the Middle East by storm. During an intense grand finale, Ricky Martin was brought onstage to perform his hits "Adrenalina" and "Come with Me." Shortly after, Iraqi singer Sattar Saad won the title by vote count, overriding the votes for Iraq's Simor Jalal, Egypt's Wahm, and Syria's Hala Al Kaseer. He was on veteran singer Kadim Al Sahir's team.
The same coaches came back for the third season. From September 26, 2015 to December 26, 2015, fans in the Middle East were in for a real treat as more great competitors performed. Jordan's Nedaa Sharara ending up winning, beating Lebanon's Christine Said, Iraq's Ali Yousef, and Tunisia's Hamza Fadhlaoui. She was on Team Sherine.
By the fourth season, a few new judges came aboard — Elissa, Mohamad Hamaki, and Ahlam — replacing everyone but Assi El Hallani, who's been on the show since it began. The fourth season's winner was Iraq's Dumu Tahseen, who was part of Ahlam's team.
A Look at the Judges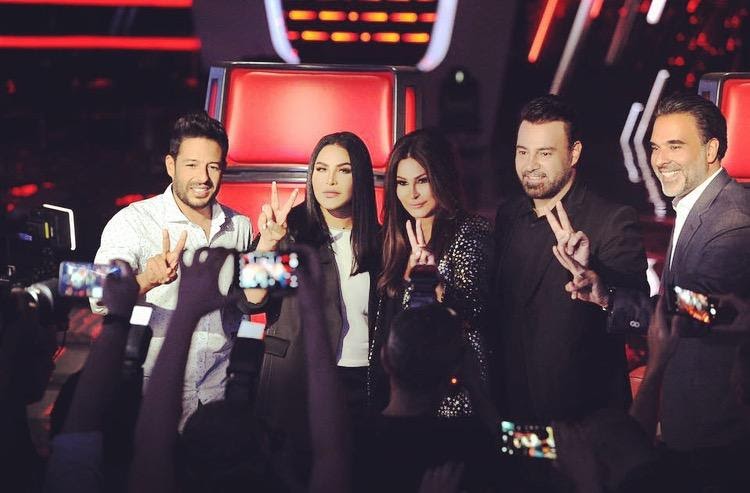 Lebanese singer Assi El Hallani got an early start in his career when he won "Studio Alfan," a Lebanese talent show for young artists. He was only 17 years old at the time. Over the span of his career, he has released more than 12 albums.
Kadim Al Sahir is an Iraqi singer, songwriter, and composer, who goes by the nicknames "Caesar of the Arabic Song" and "Iraqi Ambassador to the World." Usually, he performs with a 20 to 30 piece orchestra that includes the violin, cello, bass, oud, qanoon, nay, and Arabian percussion. Sometimes, electronic sound elements are incorporated, but he is highly opposed to using synthesizers to replicate real instruments. His work frequently features Iraqi folk instruments, in addition to authentic melodies and rhythms.
Tunisian singer and composer Saber Al Rebai from Tunis launched his career with his release of "Sidi Mansour," his hit song from more than a decade ago. His continued success is largely owed to a long-term contract that he's had with the Rotana record label since 2004.
Elissa is one of the most famous singers to hail from Lebanon. She shows a lot of emotion in her singing, and she seldom sings about anything but passionate, intense love. In fact, she has been nicknamed the "Queen of Emotion" by both fans and the media.
Ahlam is an Emirati singer. In 2006, she signed with Rotana, releasing 10 albums that include "Elthokol Sanaa" in 2006 and "Hatha Ana" in 2009. She joined the "Arab Idol" judging panel in 2011 and remained there for four seasons before switching over to "The Voice."
Egyptian singer Mohamed Hamaki won the Best Arabia Act in the 2010 MTV Europe Music Awards. Before that, his 2006 hit "Ahla Haga Feeki" caused a wave in Middle Eastern music. The star joined "The Voice" for its fifth season.
Ragheb Alama is a legendary and prolific singer, composer, dancer, TV personality, and philanthropist from Lebanon. He took part in Studio Elfan in the 80's, receiving the platinum award. He has also achieved two Murex d'Or Awards, in addition to many others throughout his long career. In 2011, he served as a judge on "Arab Idol," but joined "The Voice" for its fifth season.
Morocco's Samira Said is a singer who also holds Egyptian citizenship. Because of her diverse background, she serves as a strong representation of the entire Arabian music industry. 
Sherine Abdulwahab is also an Egyptian singer, known for having one of the most powerful voices in the Middle East. She's also a talented actress and a celebrated host. 
Watch the excitement on MBC's Arabian show "The Voice" by subscribing to the Arabic mosaic pack on Sling TV!