The best things to Sling. Right in your inbox.
Success
Oops, something went wrong.

By signing up, you agree to receive blog updates and other emails from Sling TV. You may unsubscribe at any time.
Within a few days, we'll be delightfully welcoming the greatest month of the year, with an intense competition between a constellation of the top celebrities starring in over thirty series that will be aired during this holy month, providing an exciting combination of comedy, tragedy, patriotism, and history for you to enjoy.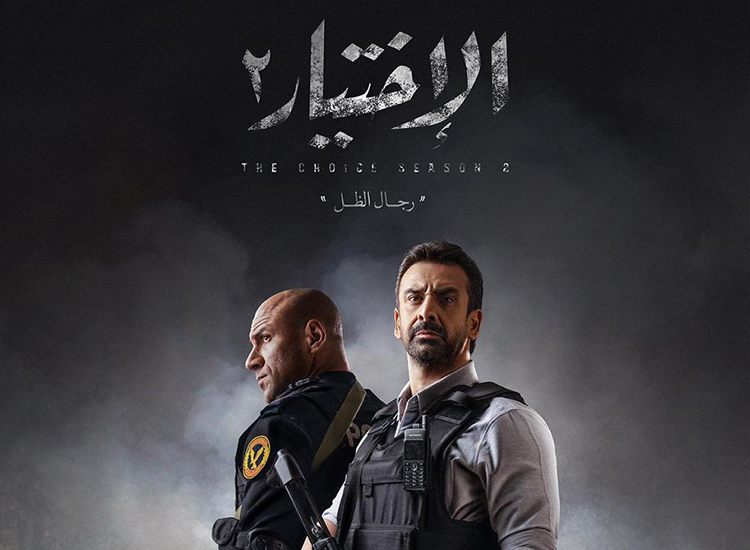 "El Ekhteyar 2" series
After the overwhelming success of the series "El Ekhteyar" aired in Ramadan 2020, portraying one of the huge attainments of the Egyptian army and a patriotic feat carried out by the officer Ahmed Al-Mansi and his 103 troops, where Ahmed Al-Mansi was martyred in the ambush "Al-Barth Square".  This year "El Ekhteyar 2" will show the achievement of the Egyptian Police from 2012 to 2013 in stopping "Rabaa" protests and the stories of martyrs during this period till 2020.
Starring: Ahmed Mekki, Karim Abdel Aziz, Mohamed Farrag, Mohamed Alaa Jamaica, Ingy El Mokaddem and others.
Directed by: Peter Mimi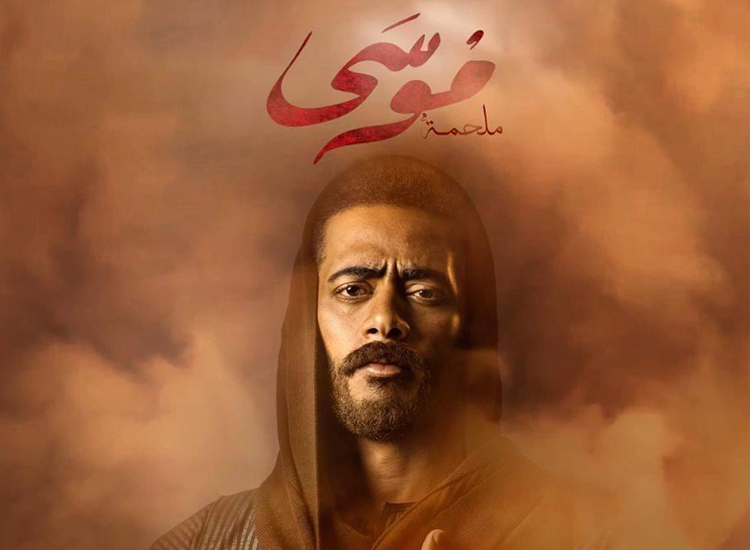 "Musa" series
This series, within the genre of drama, takes place in the fifties to sixties era. It revolves around a person whose father dies and therefore becomes responsible for his brothers.  As a result, he is forced to move from Upper Egypt to Cairo and works in trading  goods and transport them from Gaza to Cairo and vice versa.
Starring: Mohamed Ramadan (known for his remarkable 'Upper Egypt' roles within "Nisr Else'eed", "Ibn Halal" and "Al Ostoura"), Farida Seif Al-Nasr, Sumaya Al-Khashab, Amr Abdel-Jalil and Sayed Ragab (who achieved amazing success in the series "Abu Al-Arousa" and "Nisr Else'eed")".
Directed/Written by: Mohamed Salama/Nasser Abdel-Rahman (well-known for "Heya Fawda" and "Heina Maysara".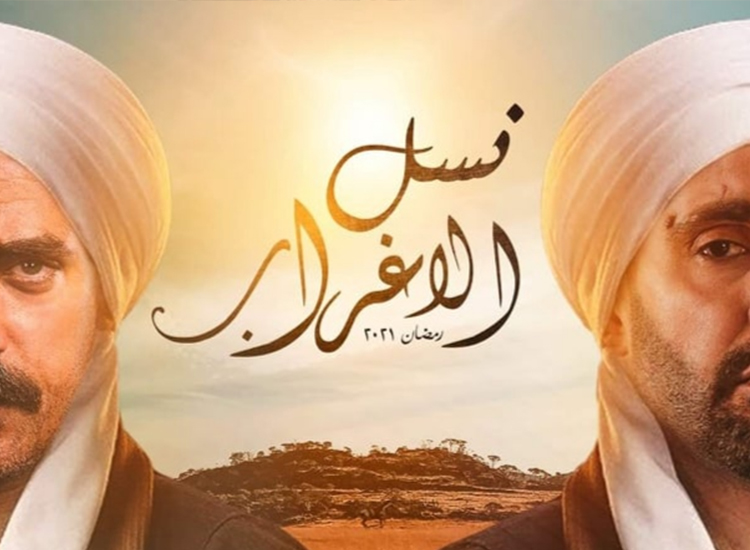 "Nesl El-Aghrab" series
Several critics expect this series to be an extremely successful one due to the participation of a huge number of impressive celebrities. "Nesl El-Aghrab" presents an upper-level story in a new approach, which is a struggle between the two main characters of the series: "Ghofran El Ghareeb" played by Amir Karara and "Assaf El Ghareeb played by Ahmed El-Sakka. This is created in an exciting framework that includes various humanitarian situations.
Starring: Mai Omar, Diab, Firdous Abdel Hamid, Naglaa Badr, Edward, Ahmed Malik, as well as Amir Karara and Ahmed El Sakka.
Directed/Written by: Mohamed Sami (known for "Al Ostoora", "Weld El Ghalaba", "El Prince"
"Covid 25" series
The series consists of 15 episodes and will be aired during the second half of Ramadan. The series presents a fictional story with an educational purpose, where the author imagines that Coronavirus "Covid 19" would be transformed into a more dangerous form of "Covid 25", and therefore tries to modify society's behavior towards these types of pandemics by providing medical and behavioral advice in an interesting social context.
Starring: Youssef El Sherif, Ayten Amer, Ahmed Salah Hosny, Edward, Islam Gamal, Safaa Al Touki and several others.
Directed/Written by: Ahmed Nader Galal/Engy Alaa (known for "Le'bet Eblees" and "Bila Daleel")
Produced by: Synergy Company
"Hagma Mortadda" series
"Hagma Mortadda" is the first series dealing with Egyptian intelligence services along with contemporary events that we could all relate to. It took Dewedar more than a year and a half to merge reality within the dramatic plot in order to spread awareness among people. Such plans are highlighted in exciting dramatic scenes to facilitate understanding of the multiple dangers surrounding us and how to deal with them. Ahmed Ezz plays the role of a young man working abroad, and the intelligence systems of a foreign country fails to recruit him, due to his success in reaching the Egyptian intelligence service and the training he received by the officials of the agency (Nidal Al-Shafei and Hisham Selim) on how to deceive the hostile services.
Starring: Ahmed Ezz, Hend Sabry, Hisham Selim, Magda Zaki and Salah Abd Allah and others.
Directed/Written by: Ahmed Alaa El-Din/Baher Dweidar
Produced by: Tamer Morsi and Synergy Company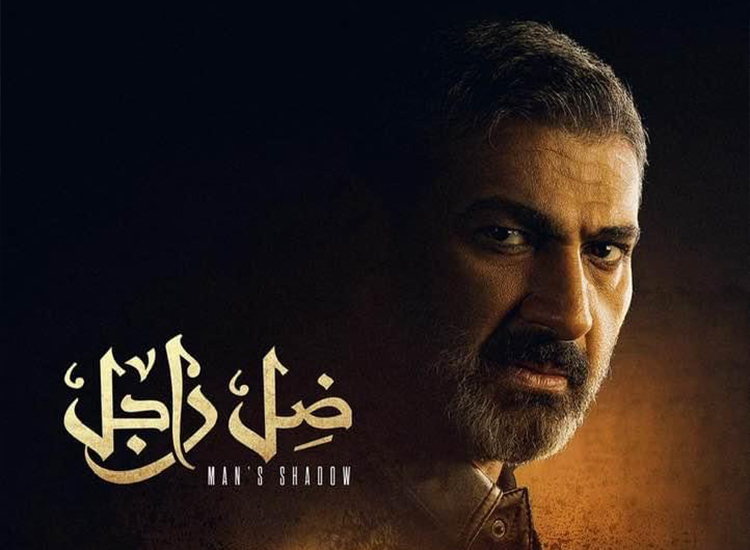 "Dil Ragel" series
The series belongs to the social, where the actor Yasser Galal plays for the first time the role of a games teacher and plays boxing in numerous scenes of the series, which take place in a number of popular areas as the Jamalia district.
Starring: Yasser Galal (known for many successful works as "El Fetewa" in Ramadan 2020), Nermin El Feki, Mahmoud Abdel Ghani, Hala Anwar, Ahmed Halawa, Mohamed Adel, Anaam Salousa, Mai Omar, Riad El Kholy and another large group of artists.
Directed/written by: Ahmed Saleh/Ahmed Abdel Fattah.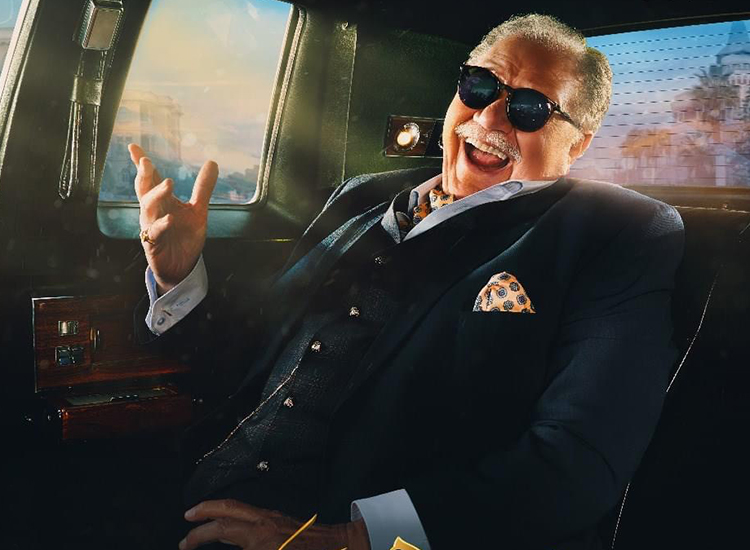 "Naguib Zahi Zarkash" series
It is noteworthy that this series was preceded by many works that included the main figures of this work, the main character; director and author, as "Khawaja Abdel Qader" and "Noos". This series tells about the father of (the actor Yahya Al-Fakharani) of four selfish sons who act as they do not know their father. The father thinks of creating an orphanage for street children, which Anushka manages. The series is within a social category and includes many comic situations.
Starring: Yehia Al-Fakharani, Hala Marzouq, Anushka, Hanan Suleiman and Hala Fakher.
Directed/Written by: Shady El Fakharani/Abdel Rahim Kamal.
Produced by: Amr Hanafy/Synergy Company
"El Malek" series
The main character, Amr Youssef embodies the role of King Ahmose, his wars, his success in liberating Egypt from its south to its north and expelling the Hyksos from it. Unfortunately, this series has been subjected to a fierce attack from critics because of the lack of similarity between the features of the hero Amr Youssef, as his appearance in the propaganda poster with a beard, unlike King Ahmose.
Starring: Amr Youssef, Saba Mubarak, Basil Al-Zaro, Majed Al-Masry, Mohamed Farrag and Sawsan Badr.
Directed/Written by: Hussein El Minyawi/Sherine Diab
Watch Ramadan Series 2021 Online
You can watch Ramadan Series 2021 online now by subscribing to Sling TV packages, and enjoy all the new series online or VOD.