The best things to Sling. Right in your inbox.
Success
Oops, something went wrong.

By signing up, you agree to receive blog updates and other emails from Sling TV. You may unsubscribe at any time.
Ramadan series approach this year, bringing back the national and historical drama, and playing an important role of focusing on citizen awareness (as the series "Al Ekhtiyar 2", "Hagma Mortadda", and several others). Not only that, but also many series incorporate social drama, that is presented in various countries of the Arab world, including Egyptian, Lebanese, Syrian and other interesting dramas discussing social and humanitarian issues (as series "2020", "Dedd Elkasr",  "Harb Ahleya", "Leabet Newton and "Kasr El Nile"). Additionally, another type of popular drama, known as the Sa'eedi drama will be aired, including series as "Nasl Al Aghrab" and "El Nemr", which have a high level of acceptance among the audience.
1. "2020" Series in Ramadan 2021
The series "2020", which had been postponed in Ramadan 2020, tells the story of Captain Sama "Nadine Njeim" who watches and follows the leader of the gang "Qusay Khouly" who carries out criminal acts, tries to hide them and circumvents the security laws where he owns a vegetable market. In it he can buy and sell, trying to hide his suspicious business.
 Starring: Rami Ayyash (guest of honor), Marita Al-Hillani, Fadi Ibrahim, Carmen Lebs, Hussein Moghadam, Randa Kaadi, Junaid Zain Al-Din, Fouad Sharaf Al-Din, Rola Baqsmati, Ziad Barji (introductory song)
Directed/Written by: Philip Asmar (won the "Merix d'Or" award in his debut work in 2009)/ Nadine Jaber (known for "Ghazl Al Banat" and "Law")
 Produced by: Al-Sabah Company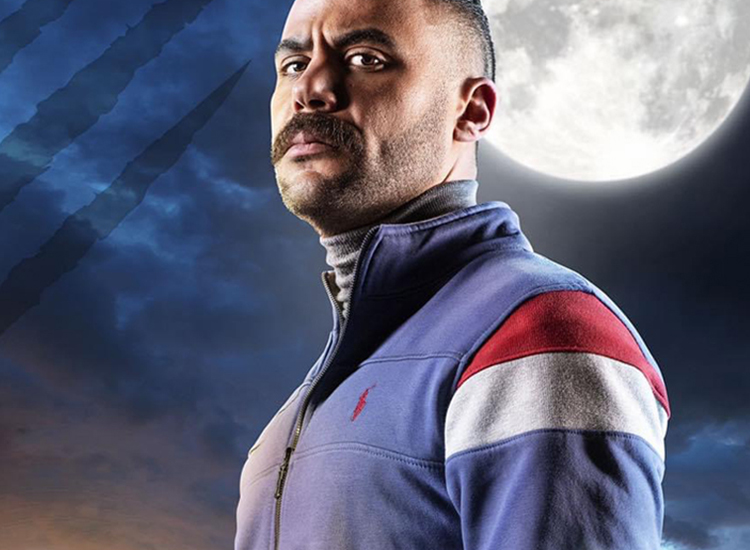 2. "El Nemr" Series
"El Nemr" is a social drama series revolving around a young Upper Egyptian, who escapes to Cairo from revenge against him, to live in the goldsmiths area. Many disputes take place between him and the largest gold merchant, and in the meantime a tiger appears in the area where the merchants have spotted a great reward to whoever is able to arrest him. Events take place between gold merchants and the competition between them in addition to the crises that occur between merchants and gold factories.
Starring: Mohamed Imam, Hannah Elzahed, Nermin El Feki, Ahmed Khaled Saleh, Mohamed Riad,  Alaa Morsi,  Bayoumi Al Fouad
Directed/Written by: Sherine Adel/Salah Al-Azab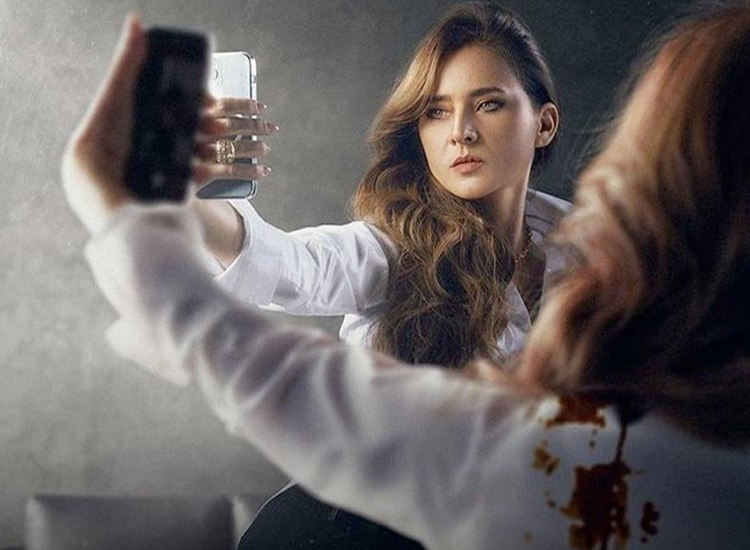 3. "Ded Al Kasr" Series
The events of the series revolve around Salma (Nelly Karim), who plays the role of a wife suffering from her husband's constant betrayal, who works as a lawyer (Mustafa Darwish). Salma got him imprisoned. After getting out of jail, he seeked revenge, by making her sister fall in love with him, where they face many problems that occur in an interesting dramatic setting.
Starring: Nelly Karim, Tara Emad, Nour Ehab, Mustafa Darwish, Muhammad Farraj, Hisham Ismail
4. "Souk Al Harir 2" Series
The Souk Al-Harir series, the first part, consists of 30 episodes, and it revolves around two brothers Imran (Bassam Koussa), who lives in the midst of his family, while Gharib (Salloum Haddad) loses his memory in his childhood and changes the course of his entire life. He returns after more than a quarter of a century to start restoring his memory so that the various differences and problems arise between them all in the 1950s. In the second part of the Syrian series "Souk Al Harir 2 ", Gharib has his memory back and returns to live with his family, but decides to take revenge and actually kidnap his nephew Imran, leading to a state of sadness that dominates the drama series.
Starring: Salloum Haddad, Bassam Koussa, Asaad Fadda, Wafaa Moussalli, Abdel Hadi Al Sabbagh, Nadine Tahsin Bey, Qamar Khalaf
Directed/Written by: Bassam and Moamen Al Mulla/Hanan Hussein Al-Mahraji and Saif Reda Hamed
Produced by: Melson Film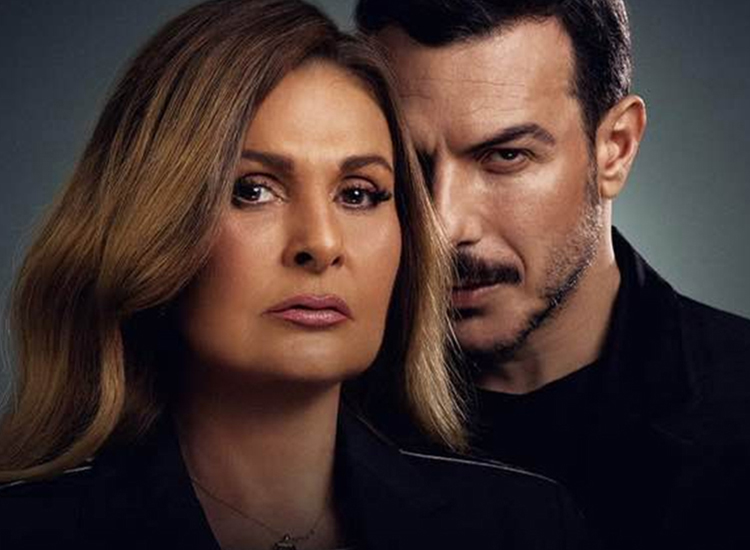 5. "Harb Ahleya" Series
Yousra, stars in a civil war series and plays the role of a wife who works as a plastic surgeon and becomes attached to her job to the extent of overcoming her family concerns, especially towards her husband and daughter. This led to many disputes with her husband, forcing him to marry again. Unexpectedly, her daughter reacts in a strange way, in terms of her attachment and love to the father's wife and her sense of selflessness towards her mother.
Starring: Basil Khayyat, Jamila Awad, Arwa Judeh and Khaled Hajjaj
Directed/Written by: Sameh Abdel Aziz/Ahmed Adel Sultan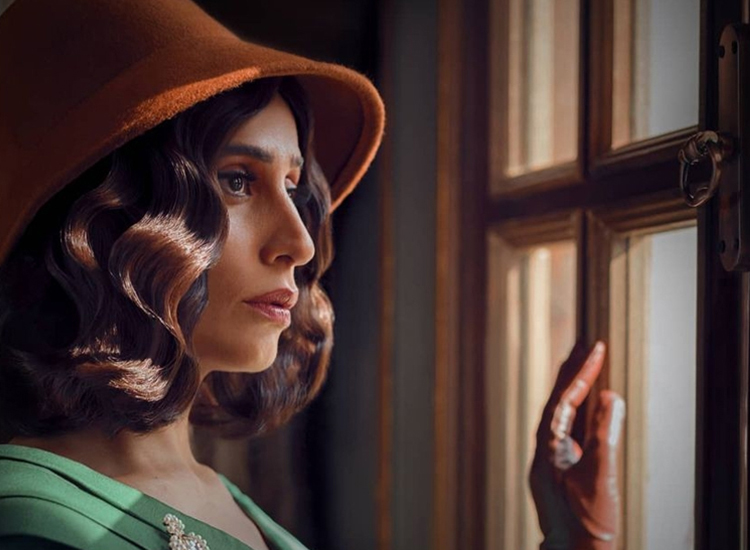 6. "Qasr El Nile" Series
Dina El Sherbiny escaped from her crisis after her divorce from the broadcaster Amr Adib. She was able to overcome this sadness, but faces another misery as her husband dies in the series and she is forced to marry her husband's brother, where she suffers from many problems.
Starring: Dina El Sherbiny, Sabri Fawaz, Reham Abdel Ghafour, Ahmed Khaled Saleh, Salah Abdullah, Mahmoud Al-Bazawi
Directed/Written by: Khaled Mari/Muhammad Suleiman Abdel Malik
7. "Leabet Newton" Series
The series revolves around a wife who ends her marital life after going through many problems and with her husband and decides to travel abroad to complete her life far away from him.
Starring: Mona Zaki, Muhammad Mamdouh, Aisha bin Ahmed, Muhammad Farraj and others
Directed/Written by: Tamer Mohsen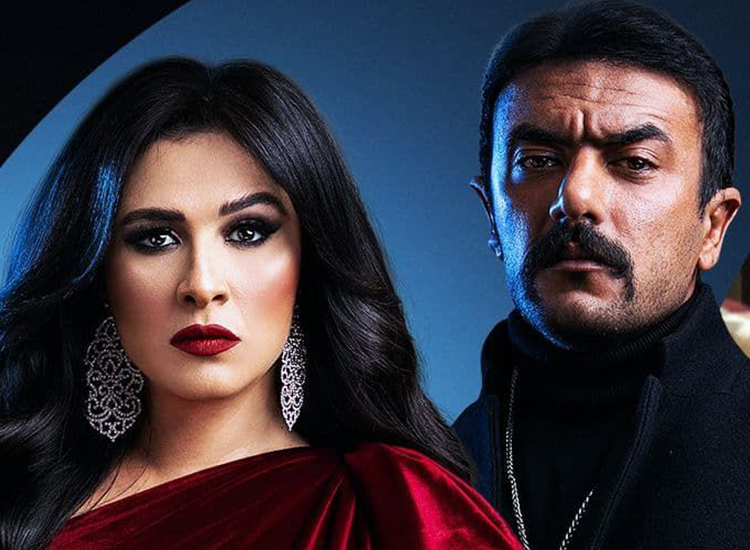 8. "Elli Maloosh Kebir" Series
A strong girl (Yasmine Abdel Aziz), who is from a popular neighbourhood falls into many disputes with Saif al-Khedaiwi (Ahmed al-Awadi). This ends with a love story between them, even though he is married, yet he does not love his wife.
 Starring: Ahmed Al-Awadi and Yasmine Abdel Aziz, Donia Abdel Aziz, Khaled Al-Sawy, Ahmed Abdullah Mahmoud and Aida Riad
Directed/Written by: Mostafa Fikry/Amr Mahmoud Yassin
Watch Ramadan Series 2021 Online
You can watch Ramadan Series 2021 online now by subscribing to Sling TV packages, and enjoy all the new series online or VOD.