The best things to Sling. Right in your inbox.
Success
Oops, something went wrong.

By signing up, you agree to receive blog updates and other emails from Sling TV. You may unsubscribe at any time.
A Look into one of Egypt's fast-rising script writers and producers, Mohammed Hefzy
Dubbed in 2016 by Variety magazine as one of the 10 names to keep an eye out for in the Arab film industry, and considered the youngest member to ever preside over the Cairo Film Festival, Mohammed Hefzy is the scriptwriter and producer whose reputation precedes him. With several films - some of which were written by him and others produced by him - having been nominated and having won international film awards, Hefzy is a powerhouse in Egypt's film scene. His most notable films include 'Tito', 'El Selem W El Teeban', 'El Sheikh Jackson', and 'Hepta'. While writing and producing commercial films was Hefzy's initial goal, the reputable film guru eventually went into producing independent films as well. He founded  his own production house, Film Clinic in 2005, and included a section for Indie film productions. Released in 2018, 'award-winning film, 'Yommedine' was one of the projects produced by Film Clinic, and was nominated in the 2018 Cannes Film Festival.  This year the producer's roster of accomplishments includes. but is not limited to, drama film, Ras El Sana, which garnered significant hype prior to its release and follows Egypt's debauched elite on a fateful New Year's night. Mohammed Hefzy is a force within the industry and only seems to be continuing his ascension in the film world. Hefzy wasn't always the film buff he is today however. The young producer actually expected his life to take a completely different course - up until university, that is.
The Very Beginning
Mohammed Hefzy, who started his career in Egyptian cinema as a scriptwriter in 1999, never intended to be in the field. With a passion for engineering and a plan to take over his family's copper business and factory - one that has been passed on from grandfather to father - Hefzy majored and graduated with an engineering degree. It was while majoring in engineering that Hefzy discovered his love for writing and directing, having gone so far as to write an independent script which he hoped to one day direct himself .
A Screenwriter
Hefzy began his career when he was approached with the project of 'El Selem W El Teban' which he wrote the screenplay for. The film, which is a complicated love story trailing two characters played by Egypt's silver screen heart breaker, Hani Salama and Hala Shiha, was successfully received by audience and so Hefzy went on to write several other scripts for successful films including Tito which starred Ahmed El Sakka, Malaky Eskendereya and a plethora of other hits. 9 years and a handful of successful films later, Hefzy decided to move on to production. That's not to say though that he completely closed the door on screen-writing. And screen-writing isn't the only aspiration Hefzy hasn't completely let go of; in fact, the industry titan-in-the-making is still working as a part-time engineer in his family's copper business.
A Producer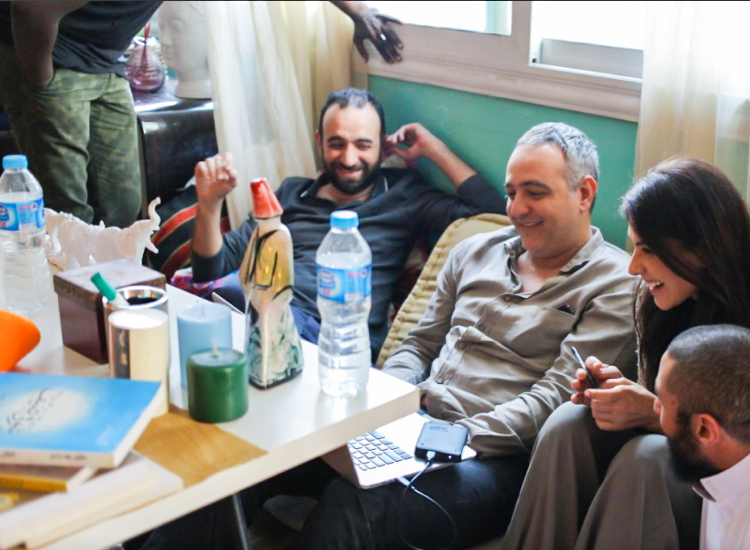 In 2005, Hefzy went on to found Film Clinic, one of the country's renown production houses. The creative producer works towards growing the internal indie film scene by shining a light on local film-makers.  In an interview with Egyptian publication, 'Al Masrawy', Hefzy claims that what makes him stand out as a producer is his willingness to take on independent projects that wouldn't necessarily be considered 'commercial' hits nor generate box-office numbers. He credits his shift in genres to Egyptian director Ahmed Abdallah, with whom he worked on the independent film, 'Microphone', in 2010. Microphone went on to be nominated both in the Toronto Film Festival and the London International Film Festival.
One of his biggest hits, however, is the Egyptian movie, 'Hepta' which follows a man and his journey with love. Considered somewhat a philosophical love story, the film produced large sales and was met with more success than the production team had  anticipated. Hefzy does not merely see himself as a producer but rather as a creative producer who involves himself in the creative processes that pertain to bringing a film to life. Passionate and driven, Hefzy was quoted saying in an interview with Menna El Shazly, that it's his unabated zeal and passion for film that encourages those around him to invest and take a leap of faith when it comes to his projects.
Award-Winning Film: Yommedine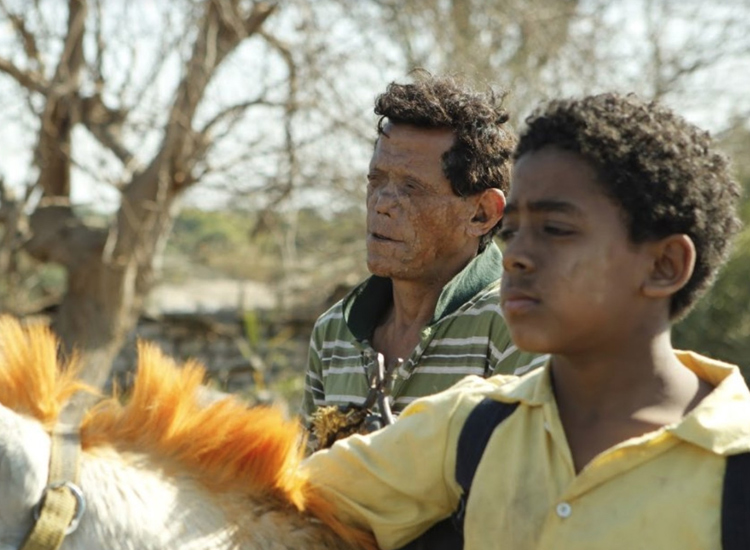 Nominated for the Palme D'Or at the 2018 Cannes Film Festival, 'Yommedine' which was produced by Hefzy's production house, Film Clinic, tells the story of a leper named Beshay, who goes in search of a family that abandoned him years ago. Roaming across Egypt, Beshay is accompanied by an orphan from Nuba, Obama. With very little information to go on, Beshay, who is now cured from Leprosy, embarks on this journey to find his family with only the name of his village in armory. The film, which ended up winning a prestigious award, the Francois Chalais, explores themes of friendship, heartbreak loss, and humanity. Director Abu Bakr Shawky, had previously met the lead of Yommedine, Beshay, when making a documentary about a leper colony during his time in university, where Beshay was featured as the subject of his production.
Recent Films: Ras El Sana & Souad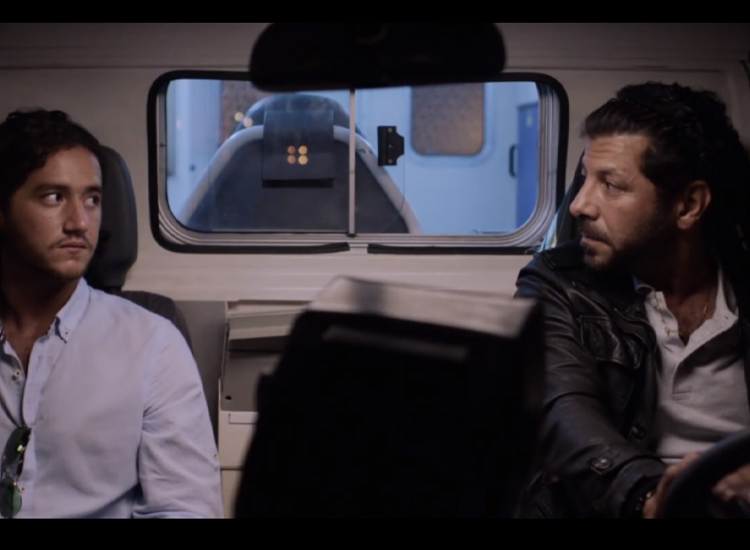 One of Hefzy's more recent films, 'Ras El Sana', garnered quite a bit of hype before its release in 2020, due in part to the medley of actors, both well established and up-and-coming, that were featured in the cast. The cast included Sherine Reda, Basma, Eyad Nasser, Ahmed Malek, and a few others. Written by Hefzy and produced by his production house, Film Clinic in collaboration with Lagoonie Film Production, Ras El Sana explores the lives of Egypt's elite. Based on fictional characters, the film gives us insight into  the lifestyles of the country's crème de la crème as they spend a fateful New Year's Eve in one of the country's coastal cities. Hefzy, however, has not completely left the world of writing as another recent work by the cinema mogul includes the film, 'Souad', which was selected for the year's Cannes Film Festival. Souad is considered the first Egyptian film by a female director to make it to the Cannes Film Festival. Written by Hefzy, 'Souad' is produced by several entities including Tunisian producer, Dora Bouchoucha, Egyptian producers, Sameh Awaad, Mark Lotfy, and Hefzy.
Catch 'Yommedine' and 'Ras El Sana', on Sling Arabic TV.