The best things to Sling. Right in your inbox.
Success
Oops, something went wrong.

By signing up, you agree to receive blog updates and other emails from Sling TV. You may unsubscribe at any time.
Khamse W Noss is a Lebanese-Syrian show that aired on MBC in Ramadan 2019. It is about an unusual love story between two lovers, Ammar Alghanim and Dr. Bayan Najm Iddeen. In this story, the woman tries to tame a male lover who glorifies money too much, holds grudges, and fights to gain authority. She plays quite an important role in his life. The show is quite diverse in the various plot elements it presents, and viewers with all sorts of taste palates will find common ground when viewing this splendid show.
The show was written by Iman Saeed, directed by Philippe Asmar, and stars Nadine Naseeb Njeem, Qusai Kholi, Mutasim Alnahar, Cynthia Samuel, Qasim Mansoor, Nawal Kamil, Julianne Farhat, Rula Hamada, Hussain Fneesh, Rafeeq Ali Ahmed, Somer Deeb, Karen Salama, Nirmin Shawqy, and Ruwad Aliyu. With this an astoundingly good team, each and every episode packs a punch. In other words, every episode is an episode to remember.
The male protagonist is a businessman who goes back to his hometown to attend the funeral of his indirect bother. He then falls in love with a cancer doctor at the Beirut Hospital. In the show, in addition to the romantic elements, many political motifs are also exhibited. The show is also not shy to include any tragedies that might stir the emotions of the viewer. In fact, two endings were shot for the show so that the team can think and pick the best one to yield the most emotional result. This shows exactly how great the level of detail was when putting this show together. The level of detail in this show is unparalleled.
What is interesting about the show is its incorporation of old and new elements. For instance, treachery is quite common in romantic shows, but a modern twist is added. For example, social media ties into the social happenings of the episodes. In fact, in at least one case, one of the characters resorts to social media as an outlet to shed the light on one instance of misconduct instead of turning to the authorities. The way that the show is contemporary will surely attract modern day viewers with ease. That is because the show is not only contemporary but also has other upsides to it that will keep the viewer very intrigued. It is quite easy to binge watch the show in its entirety in a few sessions due to how enticing it is.
<iframe width="840" height="465" src="https://www.youtube.com/embed/H_f2ivk37pA" frameborder="0" allow="accelerometer; autoplay; encrypted-media; gyroscope; picture-in-picture" allowfullscreen></iframe>
The show stirred quite a lot of controversy. There were many messages that were rather uncommon in the drama world. An example is the blunt revelation of corruption that happens in hospitals. One element of corrupt that is unfortunately present in hospitals is that patients in the emergency room might be prioritized over others due to connections instead of prioritizing patients due to how extreme the emergency is. In addition, a light is shed on political inheritance in which political power goes from one person to another due to having ties instead being qualified to make political decisions for the people. Although hiring people or giving them positions of authority due to connections is very bad, it becomes beyond bad when connected to politics and decisions that determine the wellbeing or lack thereof of a society. It is highly admirable that the show is willing to shed the light on such a dark and bitter truth.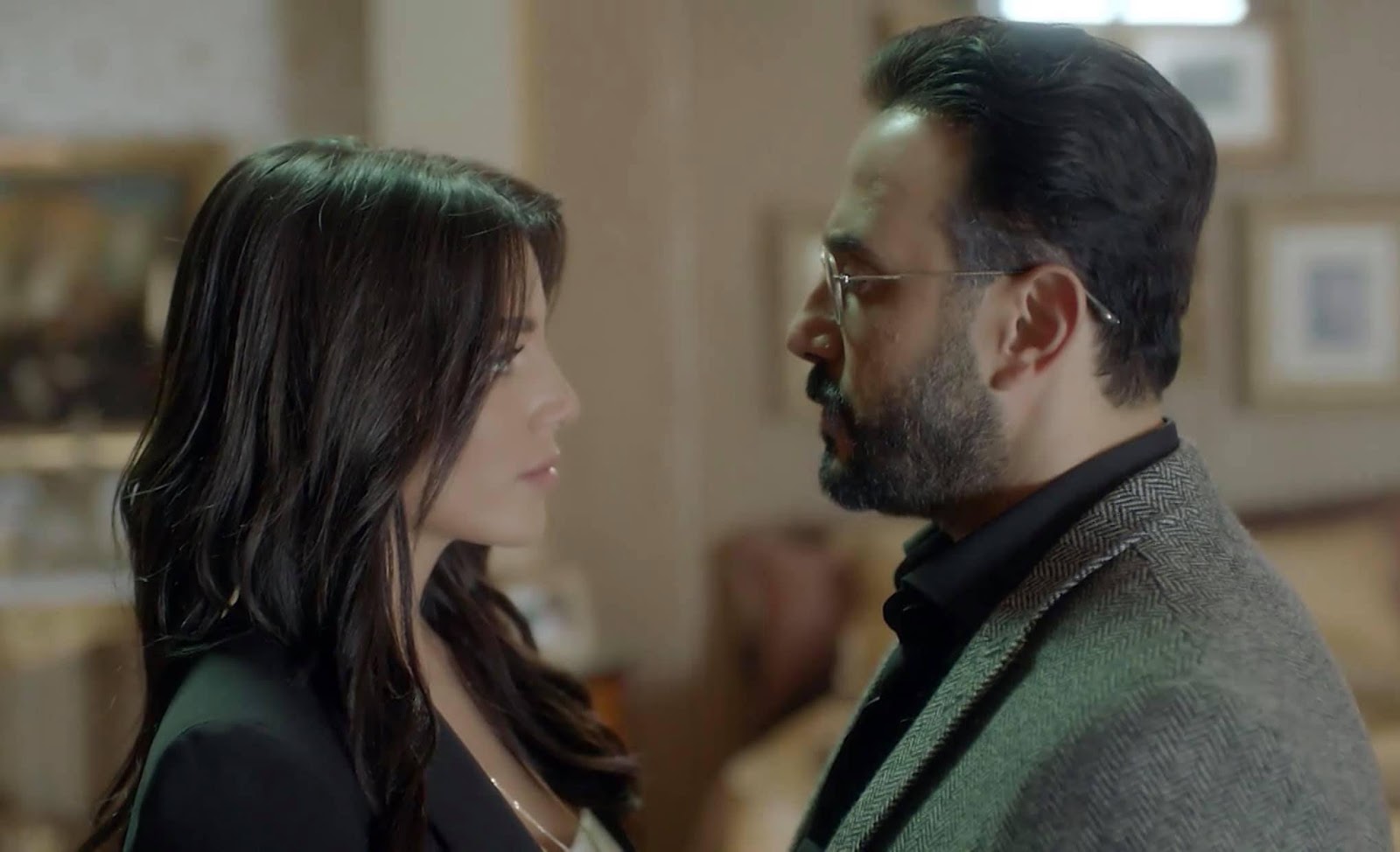 The actress, Njeem, who played the female protagonist, said in an interview that the viewers will probably think that the story is about two men fighting for the heart of one woman since she is the only female protagonist between two male leading actors. However, Njeem assures viewers that the story is not that generic and that there is a twist. She also added that this role took a lot of effort from her. For example, she had to sit with cancer doctors to learn about the field. In addition, she had to take care of her father before he passed away due to cancer. As for Kholi, who plays the male protagonist, he said that he was looking for a role that was different than his other role, and this role was exactly what he was looking for. One could even say that the role itself was looking for a qualified actor such as Kholi because the job that he did was beyond fantastic. It is hard to imagine how the show would have come out if there was anyone but Kholi starring in the role. It would be very interesting to see Kholi reprise his role in a sequel. Due to the success of the show, a sequel would not be out of the ordinary. In fact, it is almost called for.

The show gained traction the moment that the promo aired. It shows the male protagonist to be a very harsh man who even seemed like a bodyguard alongside the female protagonist who seemed to be trying to escape the press and the cameras. The preview did a great job at attracting the viewer within a few seconds. It is worth mentioning that Shireen did a great job singing the song's theme in the Lebanese accent even though she is from Egypt. The words were written by Ali Almawla, the melody was put together by Salah Alkurdi, and the music was composed by Jimmy Haddad. The theme is so good that one can enjoy it as a standalone song as much as it can be enjoyed as a show's theme. It is also worth mentioning that the music score of the show itself was quite well done. The viewer is able to tell whether the moment is romantic, tense, sad, or any other possibility as the guessing game is completely eliminated thanks to the effort of the composer(s). What a masterpiece this show is!Watch the fantastic Lebanese-Syrian show, Khamse W Noss, on MTV Lebanon when you subscribe to the Arabic mosaic pack on Sling TV!
RELATED