The best things to Sling. Right in your inbox.
Success
Oops, something went wrong.

By signing up, you agree to receive blog updates and other emails from Sling TV. You may unsubscribe at any time.
From Pop Stars to TV Personalities
From Pop Stars to actresses: Singers who've won our hearts through their music and their TV presence.
With the Middle East's ever-growing entertainment scene, some celebrities have proven to be true chameleons - not only in terms of their movies and the roles they've chosen to undertake, but even when it comes to their skills in the different areas in  the entertainment industry. Shifting from modelling, to singing to acting and sometimes doing all three simultaneously, these celebrities are powers to be reckoned with in the industry. While we can barely string two notes together, these celebrities have conquered the Middle East's music scene and moved on to the silver screen. We're talking about the likes of Nicole Saba, who so smoothly transitioned from a somewhat successful music career as part of a Lebanese girl group into a rising acting career. . While we struggle to discover any form of artistic talent (even with all the time in the world, now that we're in a  pandemic), it seems the only concerts we'll ever be holding will be for our dogs - and that's mainly because dogs have unconditional love for their humans. There are the few blessed ones though, who've gotten the looks, the voice and the acting talents to keep us entertained for hours on end. So without further ado, here are three singers who've proven their talents both as musicians and as actors. 
Nicole Saba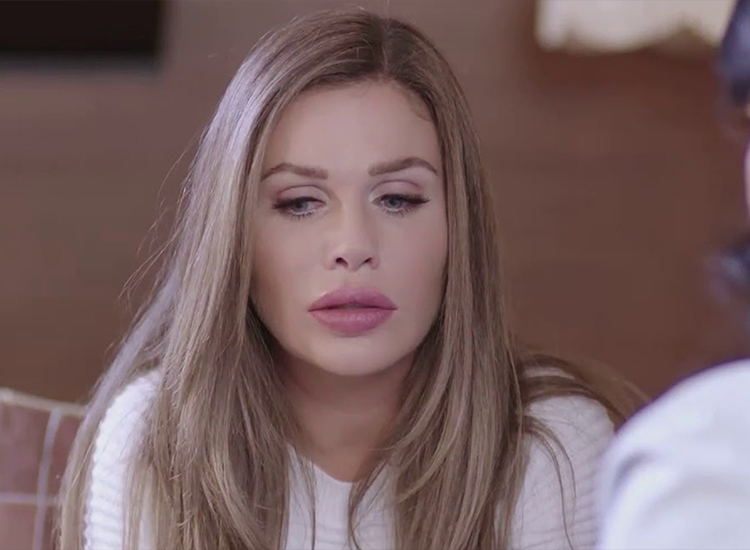 Nicole Saba started her rise to fame as the fourth cat in Lebanese pop group, 4 Cats; the band sold over 1 million copies of their first album 'Tik Tik' and the album was cemented as number 1 on the Arabic Top Charts for four consecutive months. While Saba was not one of the original members of the crew, which was founded in 1998, she replaced one of the members later during that year. Eventually deciding to branch out on her own, the Lebanese singer left the all-girl group in 2001. Saba's acting career started to take off around the time her solo singing career was starting off, when she took part in her first movie, alongside Egyptian comedy king, Adel Imam, in 'El Tagroba El Denmarkeya' - released in 2003. 
Releasing her first solo album in 2004, Saba was awarded Sayadity magazine's title of best singer in 2004. Not stopping short of conquering the whole entertainment industry, Sabaa also hosts her own talk show on Art Hekayat, 'Argook Sadani', which begs the question…who runs the world? Girls! And is it any wonder? 
Saba continued to release music even as her acting career continued its ascent. In 2006, Saba was part of the cast of '1/8 Dastet Ashrar' which was widely well-received. Her first lead was in film, 'Amaleyat Khassa' which was released in 2008. Acting alongside prominent Egyptian starts, the likes of Yasmine Abdel Aziz, Mohammed Ragab, Tamer Hosny and Adel Emam, the tv personality has acquired quite a few titles to her name, with the first Lebanese-Syrian with her as the lead, 'Mozakerat Asheka Sabeqa' coming out in 2017. The drama series follows the story of a family, that sees the wife played by Saba, cheat on her husband as she realises a few unpleasant realities about her spouse. As the marriage goes through a tumultuous time, Saba finds herself starting a love affair with her hairdresser, with whom she has a history. Meanwhile her hairdresser's wife is perturbed as she realizes her husband has a mistress. Catch 'Mozakerat Asheka Sabeka' on Sling Arabic TV to find out how the character of this drama will untangle this love…hexagone?
Haifa Wehbe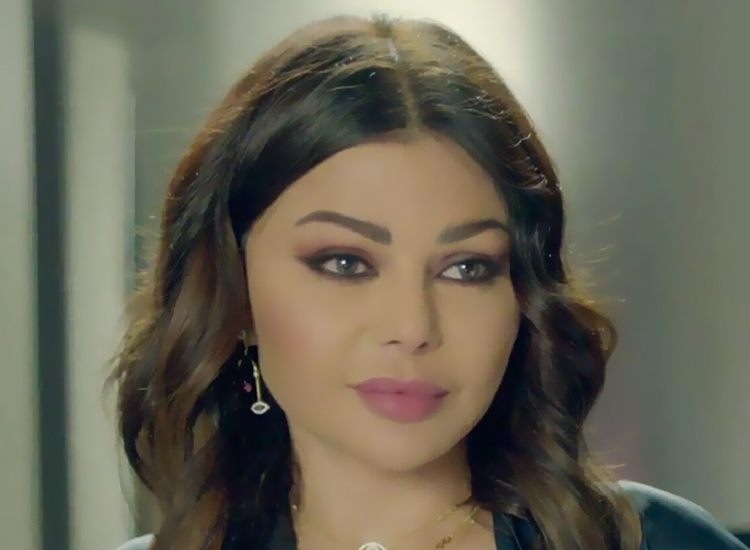 Considered one of the sexiest women in the industry, Haifa Wehbe actually started her career as a model and graduated to singing in 2001. After successfully winning over the hearts of many with her music, the Egyptian-Lebanese singer moved on to the big screen with the first film she participated in being 'Bahr Al Nejoom', where she played herself, and 'Dokkan Shehate', where she played the character of Bissa. Wehbe continued to take part in several roles and series throughout the years. In 2017, Wahbi starred in Egyptian series, 'El Herbeya', where she played the character of a woman, who much like a chameleon changed her appearance (and her persona) to survive in a community that had beat her down. 'El Herbaya' starts off with Wehbe's character, 'Assaleya' taken out of school, by her sister whose care she's left in, to work as a maid. Assaleya later falls in love with a man, but is prevented from marrying him and instead forced to be with a thug that has fallen in love with her because of her incredible beauty. Wehbe follows the advice of a stranger who gives her a chameleon and encourages her to be more like the reptile -  adapting  to whatever environment it's placed in by changing its appearance. Tune into Sling Arabic TV to find out all the different characters Wehbe's character embodies throughout the series. 
Sherine Abdel Wahab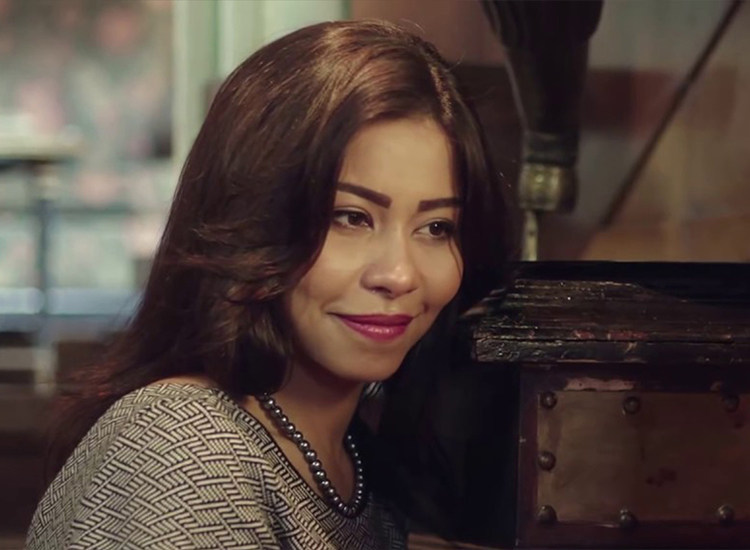 We might be cheating a little bit with this one as Sherine Abdel Wahab remains first and foremost a singer. However, she has starred in a couple of TV productions and has hosted her own talk show. 
That being said, Abdel Wahab started off her singing career in 2002, with her song 'Ah Ya Leil', which was a big hit at the time of its release. Prior to that, she collaborated on a song, 'Bahebak', with Egyptian singer, Ahmed Mohy. Abdel Wahab went on to sing the soundtracks of several well-known Egyptian films including the movie, 'An El Eshk w El hawa' starring Ahmed El Saka, Mona Zaki, Mena Shalaby and Bushra, and the movie 'Assef Al Ezzag' starring Ahmed Helmy, among others movies. In 2003, Abdel Wahab embarked on her brief acting career, starring alongside Ahmed Helmy in the comedy, 'Mido Mashakel' and in 2015, the talented tv personality was the lead of Egyptian series, 'Tariky'. 
A woman of many talents, Abdel Wehab also hosted her own talk show, 'Sherry Studio', where she invited some of Egypt's most notable celebrities including Fifi Abdou, Bassel Khayat and Sherin Reda. 'Sherry Studio', which aired in 2017, is not your average talk show as it's constantly showcasing a kaleidoscope of performance arts and talents in between interviews with celebrities - with everything from mines, to ballet to contemporary dancers taking to the stage. One episode included speed painting; What is speed painting one may wonder? Well, It's a type of painting technique which requires the artist to complete his/her masterpiece before the allocated time is up. Now, we're not artists…but this seems like a recipe for disaster…Will the artist manage to finish on time? Will he get paint all over the stage and perhaps even on the audience? You'll just have to tune into Sling Arabic TV to find out. 
Catch 'El Herbaya', ' Mozakerat Asheka Sabeka' and 'Sherry Studio' Sling Arabic TV.