The best things to Sling. Right in your inbox.
Success
Oops, something went wrong.

By signing up, you agree to receive blog updates and other emails from Sling TV. You may unsubscribe at any time.
Adel Karam is back with a new hit show! Beit El Kell revolves around Karam's home life. Every episode shows him going about his daily tasks when a visitor comes to the door — a close friend, the guest of that show, whom he chats with. The visitors are generally media personalities, such as singer Milhim Zein, the very first guest he has on the show. 
Karam fans know the actor to speak his mind freely, and Beit El Kell gives him a forum to express his thoughts in friendly conversations. As such, each show often contains both levity and depth.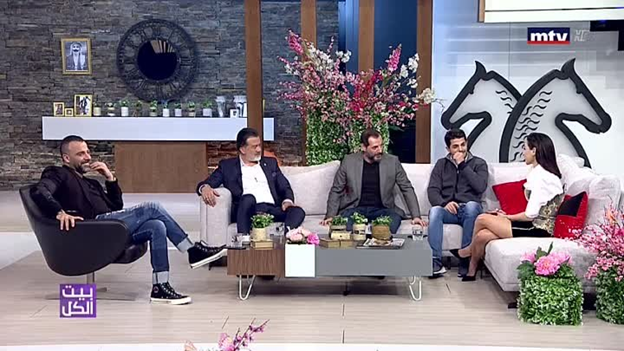 Off-screen, the media industry knows Karam for being a generator of innovation. 
Karam's innovative mind has served him well, bringing him to Beit El Kell after Lahon w Bas ended. He was cohosting Hayda Haki with Nasser Fakih when he had an idea for a similar talkshow, but with a twist that would exponentially increase its viewership: He set the show in his home and turned himself from a comical critic into a hospitable host to guest celebrities and personalities who are visiting to promote their newest work and hang out with their friend. 
As Beit El Kell was making its debut, Karam was also enjoying the success of the movie Elqadhiyyeh Raqm 23, which gained international acclaim and numerous awards, securing his movie star status. Karam strategically used the publicity he was gaining from his film's success to promote his new show. It was then that he signed a three-year contract with Alsabah, MTV Lebanon's sister company, to make it his broadcasting base.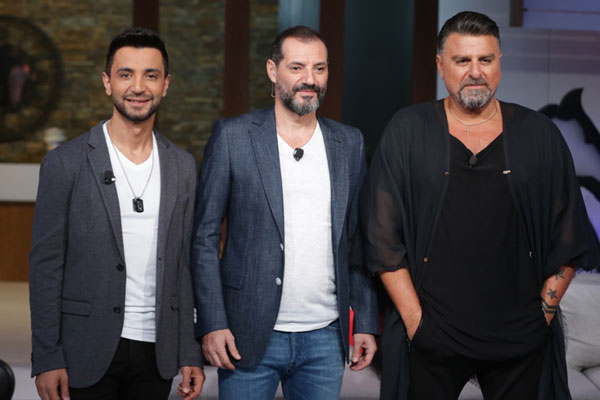 But Karam's bibliography is extensive. Before Beit El Kell launched in October 2018, he grew famous for his roles as Abu Riyadh and Fareed on the show Abu Riyadh, on the Mustaqbal channel. He also played Tahseen and Majdi in Abu Riyadh and Mafi Miltlo, working with Syrian director Allayth Hajjo. He also starred in director Nadeen Labeki's films Sukkar Banat (which aired during the 2007 International Film Festival), the 2011 movie W Halla Lwain, and Shi Youm Rih Fil in 2015. Karam worked with director Ziyad Duairi on the movie Elqadhiyyeh Raqm 23, which was an Oscar nominee for the best foreign film — and it was the first Lebanese movie to be nominated for that award. He also starred in the 2018 Egyptian film Trab Almas, but his biggest achievement was appearing on Netflix with his comedy performance at the Casino Lebanon in March 2018. At the end of 2018, he ventured into the drama genre when he acted in the series Dollar with actress Amal Bushosheh and director Samer Barqawi.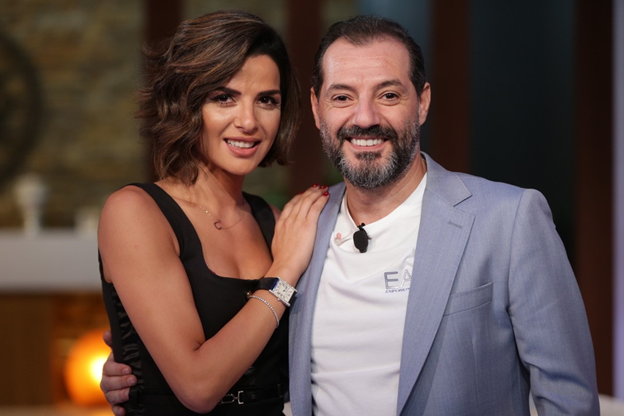 Beit El Kell's more intense shows involve noteworthy political figures. On one particular show, during the opening sketch, Karam sarcastically commented on the economic condition in Lebanon, pointing to how banks conduct business when dealing with citizens. And then, the episode's first guest, Yacqoubian came on and discussed the circumstances that the Lebanese are facing. She talked about how she proposed a number of laws that would lower the salaries of government officials and former officials, but said that all of her propositions had been disregarded. Then, Karam ran a clip from when he interviewed her on Hayda Haki, in 2011. At that time, she said that she was not interested in running for parliament. In her reaction to the clip, though, she responded that circumstances had changed. Yacqoubian proceeded to talk about how her reputation had been marred by campaigns that she now opposes, and then, on a final note, touched on how the corruption level in Lebanon has reached its peak, in spite there still being honorable officials. 
Nadia Bsaat then made her appearance, in complete agreement with Yacqoubian's complaints. She spoke about how people are growing hungry, reaching the most extreme states of poverty, and how some were even so desperate and angry that they were committing suicide. Bsaat also made an open statement to hospitals, asking them to provide humane initiatives regarding medical emergencies. Because of the tough circumstances, her show, Meen Byaarif, took a hiatus — if the show did come back, that would mean everything in Lebanon had returned to normal. 
Subscribe to the Arabic Mosaic pack on Sling TV, and don't miss Beit El Kell on MTV!