The best things to Sling. Right in your inbox.
Success
Oops, something went wrong.

By signing up, you agree to receive blog updates and other emails from Sling TV. You may unsubscribe at any time.
ART (the Arab Radio and Television Network) is based in Jeddah, Saudi Arabia and has multiple channels. Founded in October 1993 by Saleh Abdullah Kamel, a Saudi businessman, it is a private company that specializes in family entertainment, movies, music, and sports. Although ART lost a large portion of its audience after there were launched many similar free channels, such as Alwaleed bin Talal's Rotana, it has picked up since. In fact, ART actively produces more than 6,000 shows live, whether live or recorded. They include family dramas, plays, sports shows, music videos, and also documentaries. In addition, ART possesses the largest library of Arabic movies in the region, affiliating with the top movie production studies in Arabia for more than three decades. On that note, Sling has brought you dozens of videos on demand (VOD) from the previous decades that you can enjoy from the comfort of your home or anywhere you like! As a sneak peak, check out the following select movies per decade…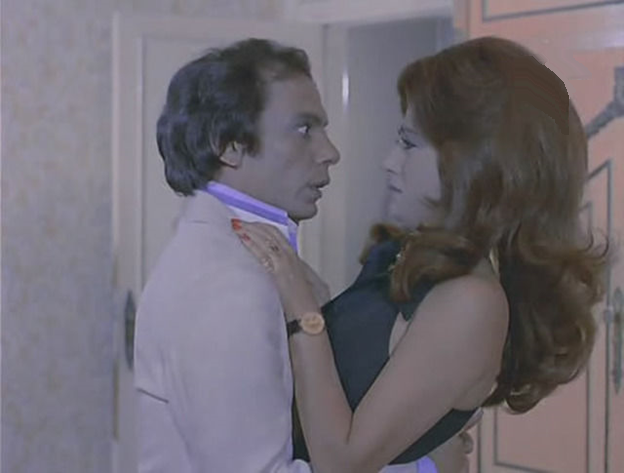 From the 70's, Haramy El-Hob (Love Burglar) is a 1977 classic movie starring Adel Emam and Nabila Ebeid. It was directed by Abul-Monem Shokery. The lead character, Ma'moun, works at a bank, and his weakness is thievery, which he frequently commits. At an anniversary party held by a big businessman, Najeeb, the protagonist, Ma'moun, manages to steal an expensive necklace. He is tracked my gang members who would like to steal the already-stolen item from him, but they fail. Ma'moun, who tries to steal from another character, Sonia, gets to know her better, and it turns out that she is a guide for the policemen on the mission of capturing said gang members. Quite a cocktail of events indeed!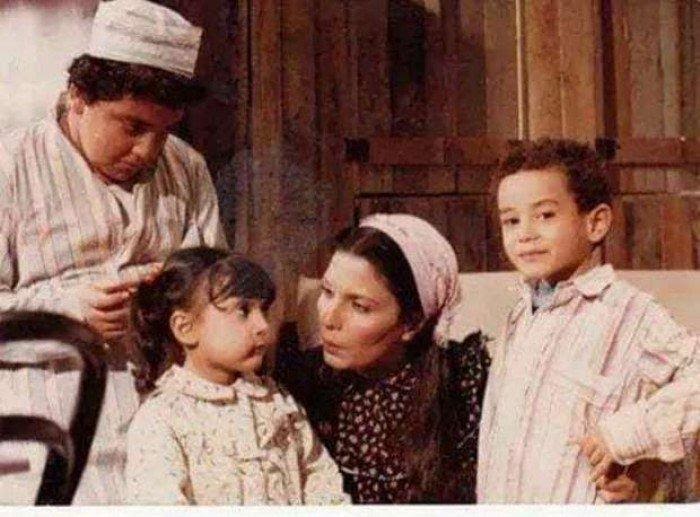 Leilat Alqabd Ala Fatima (The Night Fatima Was Arrested) is one of Faten Hamamah's finest works, starring alongside Shokery Sarhan. It was directed by Henri Barakat in 1985. Fun fact: it was Barakat's last collaboration with Hamamah. As for the story, Jalal sends representatives from the psychiatric hospital to Port Said to arrest his sister, Fatima, exploiting his political position by calling her insane. Fatima escapes the representatives to the rooftop of the house, threatening to jump if any of them come closer to her. 
Fatima then starts telling her story to the people around her, talking about how she had to raise her brother, Jalal, and her sister, Nafeesa, after her parents' demise. She also continued by talking about getting engaged to a hunter, Sayyid, who had traveled abroad. She herself preferred sewing clothes so that Jalal would continue his studies. Then, his financial situation would get better due to suspicious acts that he has committed with the English army in the year 1956, making him one of the richest of the rich, preventing his sister from marrying Sayyid by imprisoning after his return from abroad. Fatima once helped martyrs in Port Said, but gave the credit to Jalal. She also helped him reach the high position of authority that he had.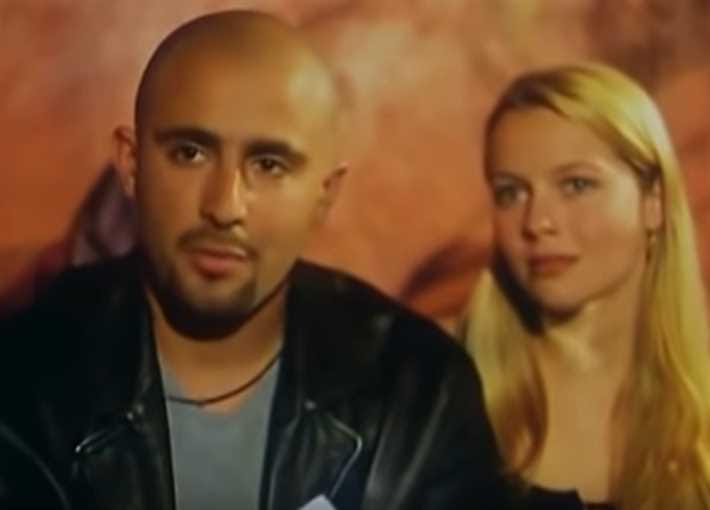 Hammam Fi Amsterdam (Hammam in Amsterdam), starring Mohamad Hneidy and Ahmad Al-Saka and directed by Ismael Murad in 1999, is an Egyptian comedy that is considered to be Hneidy's second hit movie in his career, with the first one being Saeedi Fil Gam'a El Amreekiyya (Upper Egyptian at the American University), which gained a lot of success and spotlights within Egypt and the Arab world as well.
Hammam Mujahid Shaaban is an Egyptian young man looking for work and waiting for opportunities to work in Egypt, marry, and settle down. However, he fails to prove his mettle in Egypt, which made him start thinking about traveling to his uncle in the Netherlands. There, he wanted to look for work and prove himself. That sets up the comedic premise that the movie is all about.
To summarize Hneidy's character, he is a humble man who is not capable of doing much with his middle school diploma. To add insult to injury, his financial situation does not make his job hunt easier, forming an obstacle also when trying to marry his fiancé, Eman. He thought of going to the Netherlands to follow his uncle's footsteps, who made the move more than two decades before Hammam. During that transitional phase, Eman unfortunately leaves him for a more guaranteed marriage with a bus driver, who seemed better than Hammam.
Going to Amsterdam, Hammam promises never to return to the motherland empty-handed. However, that did not mean that he had an easy time in Amsterdam. He had to sleep alongside horses, get robbed, work as a valet, and his uncle refused to host him. At least he made a friend there, who was a fellow Egyptian immigrant, who knows the underlying secrets of the Dutch capital and guides Hammam through Amsterdam's mean streets.
The new friend, Adriano, hooks Hammam up with a waiting job at a restaurant. Things were going fine, especially after getting to know a Moroccan lady born there, but he soon found an Israeli enemy called Yoda, who was trying to get him fired, and the situation takes a turn from there.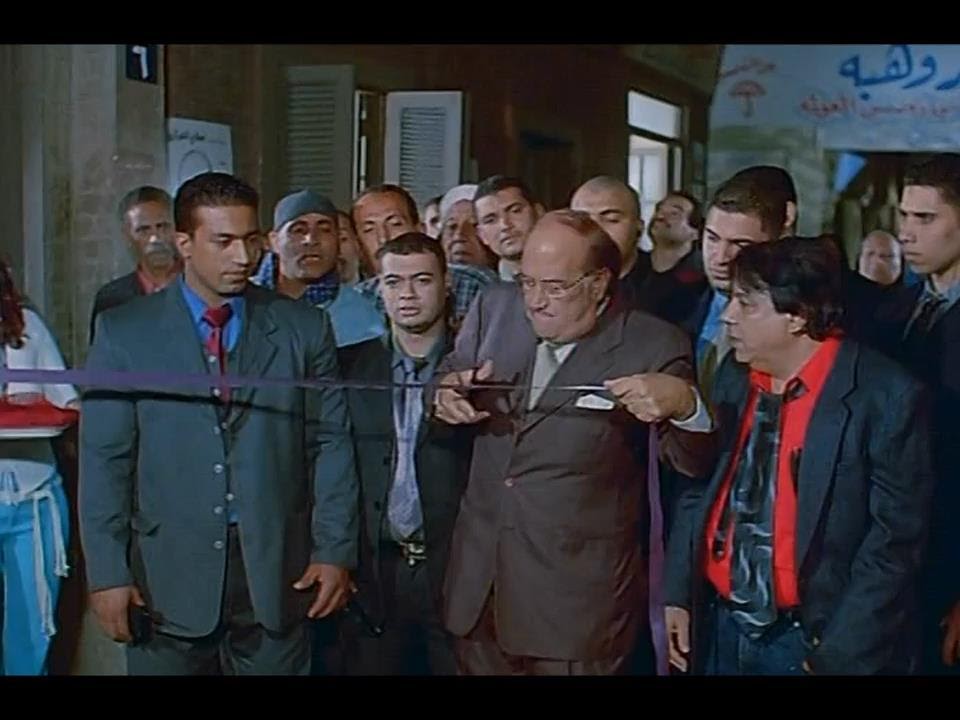 Shebr We Nos is a 2004 movie starring Hassan Hosny in addition to Spicy Baby. The director was Adel Yehya. Shaker Wehba nominates himself during the elections, trying to bribe local families by taking care of the one of the schools that is doomed to collapse. A journalist, Noosa, objects about Shaker's behavior, and his daughter, Amani, is divorced from her husband. A group of kids, alongside Noosa, try to expose the misdemeanors of Shaker. One of Shaker's assistants suggests bringing the bad kids from school, putting them in special language schools, causing the kids to change after once being troublemakers. The school principal objects regarding the declining social level of the new students as the students cause more trouble during an inspector's visit, ultimately affecting Shaker's progress in the elections.
To catch ART VOD, subscribe to the Arabic mosaic pack on Sling TV!