The best things to Sling. Right in your inbox.
Success
Oops, something went wrong.

By signing up, you agree to receive blog updates and other emails from Sling TV. You may unsubscribe at any time.
All You Need to Known About Heba Mishari Hamada
It takes a village to produce a series…or at least that's how the saying should go. Bringing a dramatic masterpiece to life is a project undertaken by a myriad of talented people and requires everything from a writer's active imagination, to the director's ability to translate those written words onto the screen, to the actors' skilled delivery and aptitude in converting a storyline into emotions and actions with which the audience can engage. None of this can be brought to life though, without the writer's world-building, plot-creating, and character development.  
Kuwaiti writer Heba Mishari Hamada is one of those writers who, over the past few years, has been the creative genius behind many of the Kuwaiti series keeping viewers glued to their TVs. While some of her work has been met with criticism, it has also garnered her wide-ranging attention across the Gulf region and the Arab world in general.
Last Ramadan, Hamada released Dofa'at Cairo - a series which amassed high viewership ratings across the Middle east and stirred debate on social media for various reasons. The negative attention didn't halt Hamada though. 
Hamada, who's been known to tackle everything from social issues to religious extremism and terrorism, pays no heed to the critics. Bold and innovative in her writing, Hamada is constantly raising the bar for the gulf region's film industry. What inspires her work though? How did she get into the business? And why has her work, at times, stirred such mixed reviews?
While we may not have all the answers, here are a few fun pieces of information about the talented screenwriter's beginnings, her inspirations and her avant-garde body of work.
Falling in love with storytelling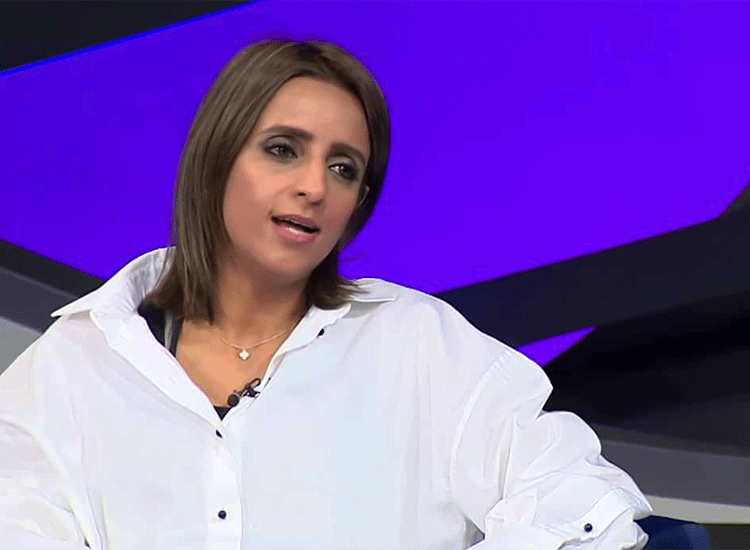 Hamada seems to have always had a knack for storytelling. As a young girl, Hamda recounts, she wasn't like many girls her age, pulled by the idea of writing in a diary - quite the contrary actually, she preferred toys. In an interview on Kuwaiti talk show, 'Behind the camera,' Hamada elaborates on her obsession with toys and how, as a young girl, she's had a specific toy designated to keep her company while studying for a specific school subject. A high school student at the time, Hamada first found love in writing by composing a mini series, which she'd had her toys reenact. From then on, perhaps unawares, this would eventually turn into a love affair with cinema. One of her idols and an important figure in shaping her personally and professionally was Kuwaiti writer Tarek Osman's series Elyakom Al Taheya.
Becoming a script writer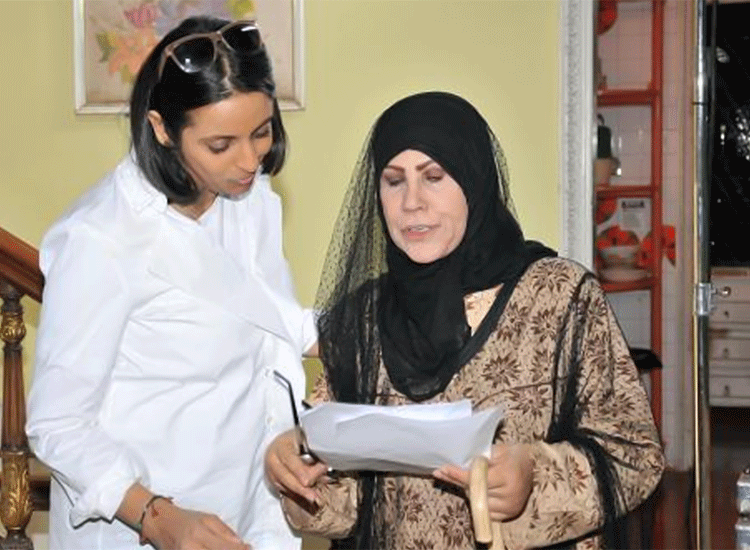 Hamda reveals in an interview that she's always wanted to be a novelist and that this still remains the case to this day. However, the scriptwriting seed was sown when Hamada started considering writing a musical in formal Arabic; which at the time was considered a feat.
However, it wasn't until she was on a sabbatical, in between two phases in her life, that these seeds began to come to fruition. Hamada, who had taken a 1-year break from pursuing her education, was working as a teacher for middle school. Influenced by the experience and what she'd gone through in that period of time, Hamada wrote her first ever series, Abla Noora. 
Released in 2008, Abla Noura's storyline follows a barren principal who lives with her husband and the sibling whom she raised. Noura, played by Kuwaiti actress Hayat Al Fahad is constantly trying to solve problems arising within the school, while navigating  an environment that is riddled with negligent behavior and a general lack of order on the part of a few of the teachers.
More than a writer
While her main works are centered on plays, films and series, Hamada has also dabbled in advertising; she wrote the song for two advertisements by Kuwaiti telecommunications company Zain. The two ads were 'Al Ghool' and 'Katoora'.
Her M.O is social issues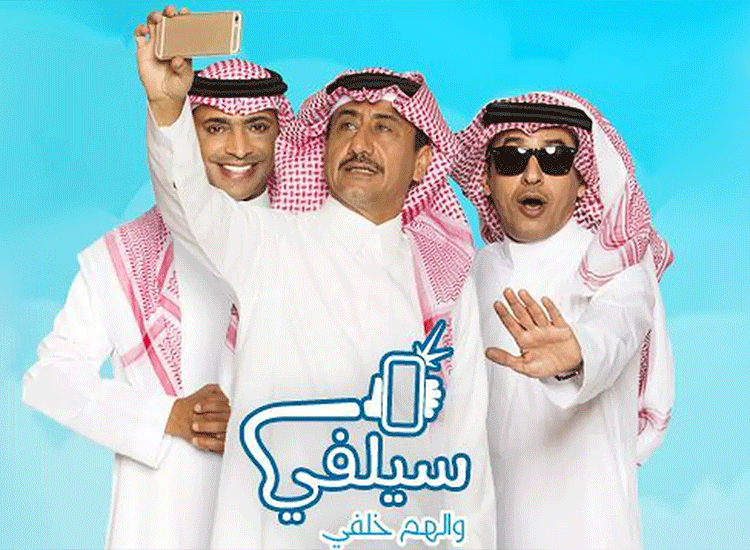 While a lot of Hamada's work seems to prompt mixed reviews, the experimental writer refuses to be abated by the critics. One example of work that was considered quite bold was Salfah 2, which explored terrorism and extremism within the middle east, among other topics in a satirical framework. 
Her film 2017 film, Hama, is another example as it was banned from being filmed in Kuwait, and once it came time for it to be released in Kuwaiti cinemas, a few minutes of the narrative were cut out. 
Hama follows the narratives of a group of people on a plane headed out from Kuwait. Carrying Kuwaiti passengers from all creeds and beliefs, the plane crashes. Faced with chaos and disaster, the surviving passengers are forced to put aside their differences and work together in order to survive.  
That is not to say that all her work revolves solely on social issues but it seems to be one of the recurrent themes in works.
An Innovative Storyteller 
Coming up with what was defined by some media publications as the remedy to boredom, Hamada released her series Kan Fi Kol Zaman in which she sought to introduce an innovative form of storytelling to Kuwaiti television.
The series was narrated in a sequence of unrelated episodes throughout the seasons. Each story revolves around a particular social issue, and is told throughout two to three stand-alone episodes, as opposed to the traditional format of each episode being part of a sequence to tell the full story throughout a season. 
Controversy surrounding her series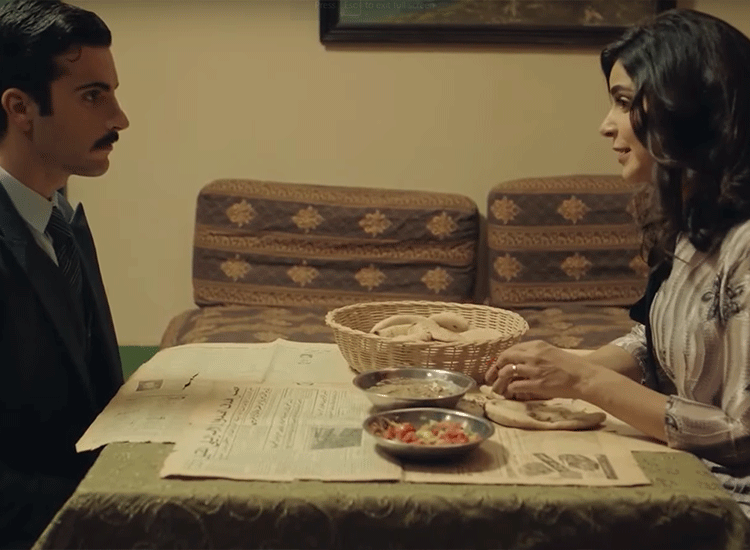 With the release of Dofa'at Cairo, a widely popular series at the time, came a frenzy of accusations aimed at Hamada. The writer was accused of intellectual theft, wherein the online attacks denounced Hamada for allegedly following a similar storyline to that of author Ghazel El Kosseibi's book, Shakat el Horaya. Released in 1999, Shakat el Horaya's storyline narrates the life of a group of students from the Gulf brought up with different ideals and customs, who end up residing together in Cairo from 1948 to 1967. Similarly, the storyline of Dofa'at Cairo, follows a group of students who moved to Cairo in the 1950s to further pursue their studies.
However, Hamada refuted the accusations, stating that there is no point of comparison and no similarities in the dialogue, events or even the characters of both works; as she encourages her accusers to read the book and watch the series adaptation of it to further drive home her point.
Moreover, the author mentions that a lot of these social media comments were written prior to the show's first release. 
Catch Heba Hamada's latest series, Dofa'at Beirut, during Ramadan by subscribing to Sling TV Arabic, sling.com/arabictv.