The best things to Sling. Right in your inbox.
Success
Oops, something went wrong.

By signing up, you agree to receive blog updates and other emails from Sling TV. You may unsubscribe at any time.
Al Anisa Farah on MBC & Shahid
Nowadays, there are tons of comedic series on the air, making it hard for any of them to stand out above the rest. One, however, has succeeded: Al Anisa Faraha, an Egyptian series about Farah, a girl who is accidentally inseminated by her gynecologist. The series is an Arabic rendition of the American original, Jane the Virgin, which is also a loose adaptation of the Venezuelan telenovela, Juana la Virgen.
Farah's life takes a dramatic twist as her pledge to remain a virgin until marriage has been broken, even if unintentionally. Her family discovers that the biological father is not in the best position to be Farah's husband, should that be an option that they would have to choose. Thus, Farah is bombarded with life-altering decisions that she has to make regarding her highly questionable future. Besides wanting to make the best out of her career, she also has to make a decision between the biological father and the man she's been in love since before the incident. As the episodes progress, Farah's issues evolve with the growth of her child, her career moves forward, and the other characters branch off into their own stories, giving the series a satisfying sense of complexity.
Jane the Virgin received wide critical acclaim, with a 100% "certified fresh" rating on Rotten Tomatoes, based on more than 50 reviews. The consensus states, "Jane the Virgin's dubious premise has become part of its unlikely charm – along with delightfully diverse writing and a knockout performance by Gina Rodriguez." Metacritic, a reputable score aggregator, gave the series a favorable score of 80%, based on more than 20 reviews. 
Both cast and crew deserve an applause for their work, including actors Rania Yousif, Ahmed Magdy, Muhammad Kelani, Arfa Abdulrasool, Hiba Abdulaziz, Tamir Faraj, and Hiba Dagher; scenario and dialogue writers Mahmoud Izzat and Amru Midhat; and directors Ahmad Algendy and Wael Faraj.
Due to the success of Jane the Virgin, the Arabic rendition was almost guaranteed to be a success. And the first episodes of Al Anisa Farah have received an overwhelmingly positive critical response — on both the writing and the performance of lead actress Asmaa Abu Alyazeid, who plays Farah — making it one of the top Arabian series that can be viewed today.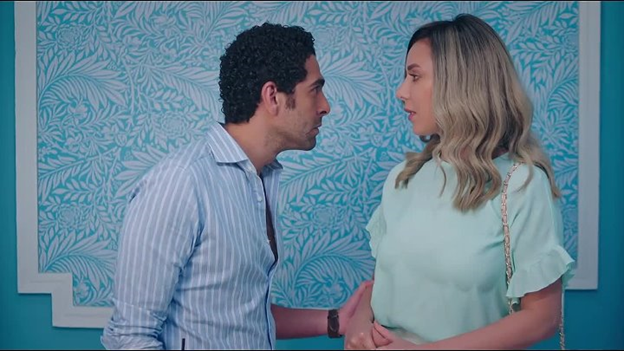 The nature of the plot has stirred a lot of discussion on the web, and everyone wants to get the latest details on the cast and when the next episodes will air. Perhaps a conflict within the series that resonates with a lot of Egyptian viewers is how Farah's relatives would perceive her due to a mishap that she was not even responsible for. 
The lead director, Ahmad Algendy, first made a name for himself as an actor before getting into directing. After graduating from a film institute, he took a role in Wahid Min El Nas, starring Kareem Abdulaziz and Minna Shalaby, and also worked as its assistant director. After that, he was an assistant director for Tharf Tariq, starring Ahmed Helmy. All this work culminated into directing the sitcom Ahmad Itgawwiz Muna and many movies, such as Hosh Illi Waqaa Min Minnek, Teer Int (also a writer), and La Taraju Wala Istislam. His favorite school of comedy seems to revolve around popular culture.
Asma Abulyazeid, the lead actress, also deserves a lot of credit for adding an extra layer of oomph to the series. Abulyazeid, an Egyptian actress and singer who studied at the Faculty of Fine Arts and participated at the beginning in a number of theatrical performances displayed on the Hanager Theater, also competed for the Sheikh Sultan Al Qasimi Award for the Best Theater Show of 2016.
Born in Cairo, she took up an interest in acting very early on, but there was no theater at her school, so her first experience was during college, at the Atelier Theater. There, she was trained by Shadi Daly, participating in a number of independent performances, with the latest being The Magic Mix of Happiness, a competitor for the 2016 best Arab theatrical show at the Arab Theater Festival.
In 2014, she participated in the series I Loved by Maryam Al Ahmadi, but it was a small role with a handful of scenes. During her first college semester, she debuted onstage, presenting her team under the title Life is Beautiful in Fine Arts. During the second semester, she took part in Antar Stable, directed by Bayoumi Fouad.
When she finally began performing in front of the camera, she said that she was intimidated, especially because the director placed a lot of confidence in her. Little did she know then that she would come to direct a play, Melodrama, in 2013. She was assisted by Shadi Daly down the line. Later works she took part in were Dream Plastic, Made in China and The Revolution of the Dead. Such a diverse portfolio guaranteed Abulyazeid had enough experience to perform in Al Anisa Farah.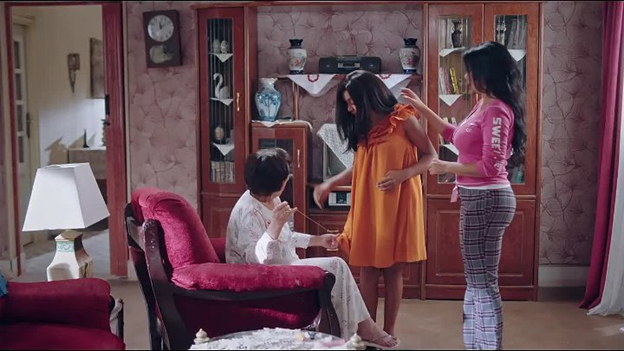 Don't miss the Egyptian series Al Anisa Farah, on MBC & Shahid, and subscribe to the Arabic Mosaic pack on Sling TV!