The best things to Sling. Right in your inbox.
Success
Oops, something went wrong.

By signing up, you agree to receive blog updates and other emails from Sling TV. You may unsubscribe at any time.
Ahmed Mekky: From Zero to Hero
Ahmed Mekky is the comedian who went from zero to hero in no time. Born to an Algerian father and an Egyptian mother, he is an actor, writer, director, and rapper. Raised in the El Talbia part of the El Haram District in Giza, Egypt, he moved from Oran, Algeria from a very young age, and he filmed his music video for his song, Wa'fet Nasyt Zaman, in Giza. He has a son called Adham, although he got a divorce in 2013.
At one point, Mekky had to pause his career due to an EBV (Epstein Barr  virus) infection. As a fan of boxing, he would frequently spar with his fellow gym members and occasionally share water bottles with them, which proved to be unsanitary.
When it comes to the beginning of his career, he graduated from directing division at the Cairo Higher Institute of Cinema, directing several short movies, such as Yabanee Asly and El Hassa El Sabaa, with the latter starring Ahmed El Fishawy. El Hassa El Sabaa was interestingly derived from one of Mekky's previous works in 2003.
Mekky has also worked with his sister, Enas, directing many televised productions, such as Lahazat Hariga and Tamer Wa Shawqeyyah, with him playing Haitham Dabour in the latter production. An interesting fact is that he ended up playing that character by coincidence instead of actually planning to do so. He only wanted to direct, but, he felt that there needed to be a certain look for character, which he initially found himself to fit.
As an actor, he took parted in the Ramadan Egyptian comedy series, El Kibeer Awy, playing both of the main characters who were two brothers competing to inherit their departed father's fortune. By the third season, in 2013, a third brother was introduced to the premise. Quite expectedly, Mekky played that third brother as well. As a side gig, Mekky writes and performs rap songs that he either performs in movies or simply uploads to the internet.
When it comes to his recent works, one his latest songs for which a video was shot was Wa'fet Nasyt Zaman, composed by Adam El Shireef. The audio engineering was done by Taher Saleh. As for the lyrics themselves, Mekky wrote them, and the song is one of the songs to be featured on his current album in progress that he will soon finish.
In that song, he talks about his nostalgia for the past in addition to the values and customs that he grew up with alongside his generation. He also mentions the integrity of the youth and accounts the changes that happened within Egyptian society, comparing old and new generations. Expectedly, he also criticizes the negative behaviors that have spread throughout society, causing a decline in behavior and an increase in negative acts such as harassment.
The music video took as little as three days to amass more than five million views. That is despite the fact that the subject matter of the song is not entirely new when it comes to the previous discography of the talented artist. In other words, nostalgia has been a theme in his previous work, but it is undeniable that there is added polish this time around. Such previous songs include Ayyam Zaman and Gidaan Taybeen.
It is interesting that Mekky raps in addition to being a comedian. According to his words, whenever he raps, it is as if he is expelling his rap energy so that he makes room for his acting appetite. Regardless of balancing multiple projects as once, he is one of the best rappers in the region, but his directing, acting, and writing are also on par. Clearly, he is a true jack of all trades.
Mekky's familial side is also quite significant. Recently, on Facebook, he uploaded a video of himself with his departed father. In the video, his father was praying or asking God for help. Mekky's father passed away when he was in the United Arab Emirates, where Mekky traveled to in order to attend the burial.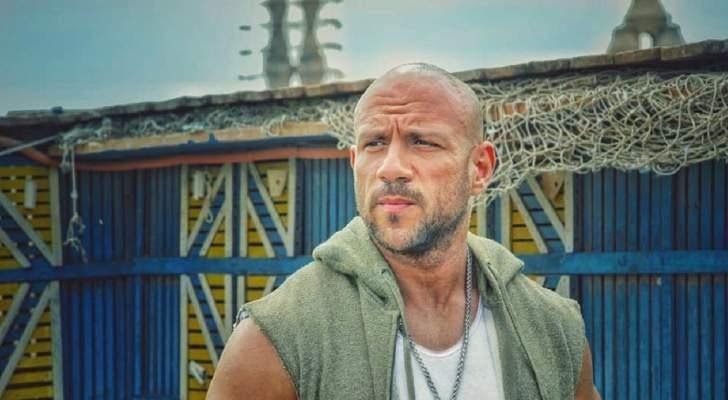 During his high school days, Mekky was working as a bird expert, traveling to Arab countries for a week per country to explore the species of birds there. He would read their eyes, identify their origins, and examine their wings to determine their strength and whether or not they are capable of taking part in races.
Overtime, Mekky would learn how to operate on the birds. As a child, he would buy sick birds and try to treat them. He read many books and attended many lectures at a veterinary college, both of which gave him plenty of expertise.
As for dogs, he has a special kind, and he always buys the most luxurious type, breeds them, and comes up with a new breed that is equally prestigious. He does the same with birds, meaning that he buys specific kinds so that he could then breed them into something phenomenal.
When it comes to his weaknesses, Mekky has confessed that he is not able to do quick math since his childhood, and he is not able to memorize the lines for his roles, constantly needed to refer back to the script. Even the lyrics of the songs that he writes, he forgets.
What is in store for Mekky's near future? He is not able to fully divulge the details of his next movie, but he said that the main idea came from a poem by Imam Al Shafei in which he expresses his love and passion for everything that he has written.
Mekky has also been talking about his tough sickness phase, revealing that the main reason that his sickness was prolonged was due to receiving inadequate treatment.Sling TV's ART channels, Rotana Cinema, and more air Mekky's movies. Other channels, such as DMC, CBC, ON E, and others air his series. Thus, do not miss Mekky's brilliant work and subscribe to the Arabic mosaic pack on Sling TV!