The best things to Sling. Right in your inbox.
Success
Oops, something went wrong.

By signing up, you agree to receive blog updates and other emails from Sling TV. You may unsubscribe at any time.
8 talk shows to tune into during quarantine
With the global pandemic forcing people into their homes over the past few months, we've all been searching for ways to pass our time and hold on to dear sanity or a mere semblance of it - even our pets are kind of sick of us by now. However, this pandemic did hit us in the digital age, at a time when the entertainment industry is at its peak. That being said, coming out of the Middle East for 2020 is a slew of talk shows to keep their quarantined viewers glued to their screens. Covering everything from competitions to social topics plaguing society to celebrity gossip, here are 8 tv shows that can easily be accessed through Sling TV Arabic. 
 Made in Quarantine
With so much time on our hands and a ban from the outside world, each person is finding different ways to cope, some people meditate, others seek academics online and a few of us simply stare at the wall for hours on end trying to stay about our wits . Then there are those, the select few, who've taken this time to hone a particular skill or talent. These are the ones who've turned to their inner-creatives and unleashed talents that have always been brewing at the surface awaiting an opportunity to manifest. Saudi show, 'Made in Quarantine' is here to shed light on all those skills and knacks that have miraculously come to fruition during the quarantine. With three judges including Egyptian comedian, Mohammed Henedy, Saudi actress and media personality Aseel Omran, and Hisham Al Houaish, the show encourages its contestants to send in their home videos and a winner is chosen at the end after a discussion between the panel. The winner has now not only discovered a hidden talent but also gets to go home with a cash prize. 
Sahranein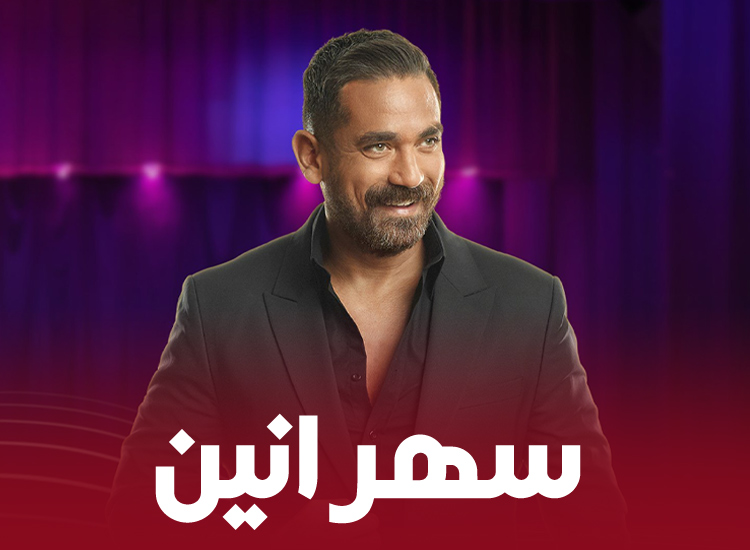 Launching in 2019, 'Sahranein' is a talk show hosted by prominent Egyptian actor and action star, Amir Karara. Karara invites a slew of celebrities and delves deep in these interviews as he discusses their personal lives, their careers and everything in between. Now, while this isn't a show born out of the current circumstances and was around prior to the pandemic, who of us doesn't like getting up close and personal with our favourite celebrities? And Karara is here to give us just that. So sure, we might not be able to see our friends for another month, but we'll get to know these celebrities just like they were our friends. Karara has previously hosted the likes of Amr Youssef, Edouard, Boussy and many more. 
Sahebat El Saada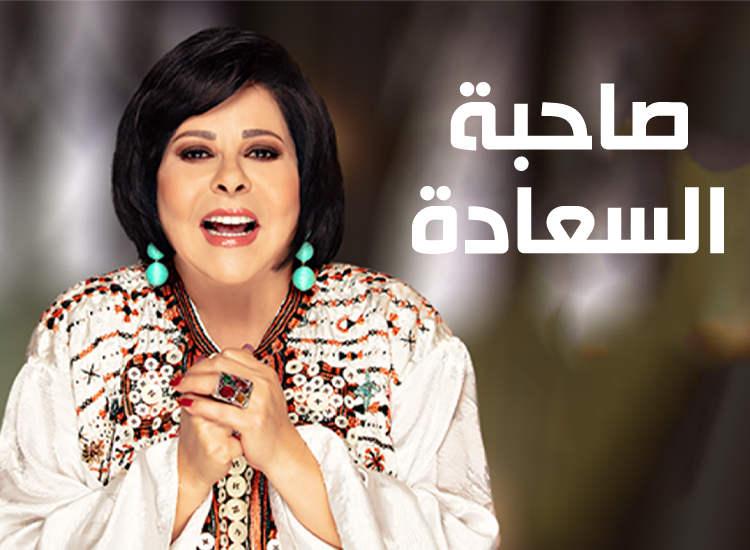 'Sahebat El Saada' is an Egyptian talk show hosted by famous TV personality and actress, Essaad Younes. Younes invites Egyptian stars including celebrity couples, siblings and a myriad of other iconic figures in entertainment, and engages them in fun activities and easy-flowing conversations revolving around their marital lives, sibling rivalries, the beginning of their careers and a variety of other topics. The host doesn't shy away from sharing a few personal anecdotes herself. Some of the celebrities that she's previously  hosted include Ahmed Fahmy and his wife, Hana Al Zehad, famous siblings, Donya and Amy Samir Ghanem and many more. For those of you who want to get the tea on the entertainment industry's crème de la crème, 'Sahebat El Saada is definitely the show for you. 
Beit El Kel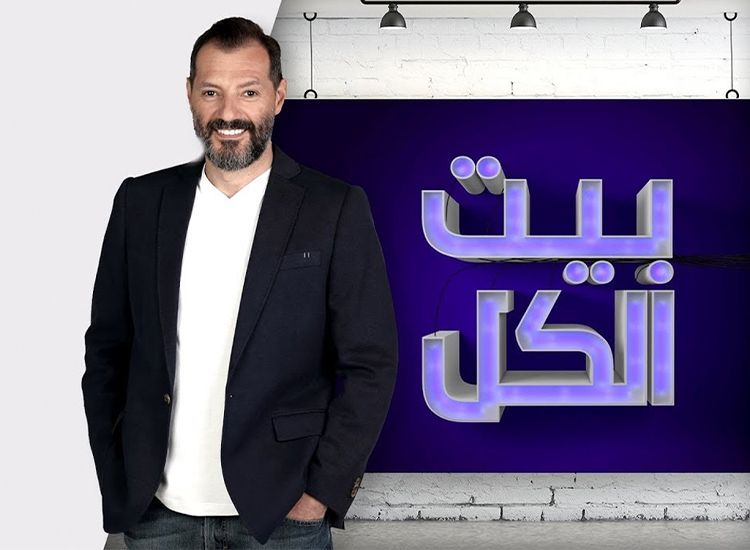 'Beit El Kel' is the Lebanese talk show that's all about the good vibes. Aiming to present viewers with a release from the constant stream of recent serious news, 'Beit El Kel' host, Adel Karam interviews a series of celebrities from the Middle East including Maya Diab, Raghaba Shalhoub and many more.  Presenting the show with him is Abbas Jaafar and Adel Jamal El Din. 
Sar El Wakt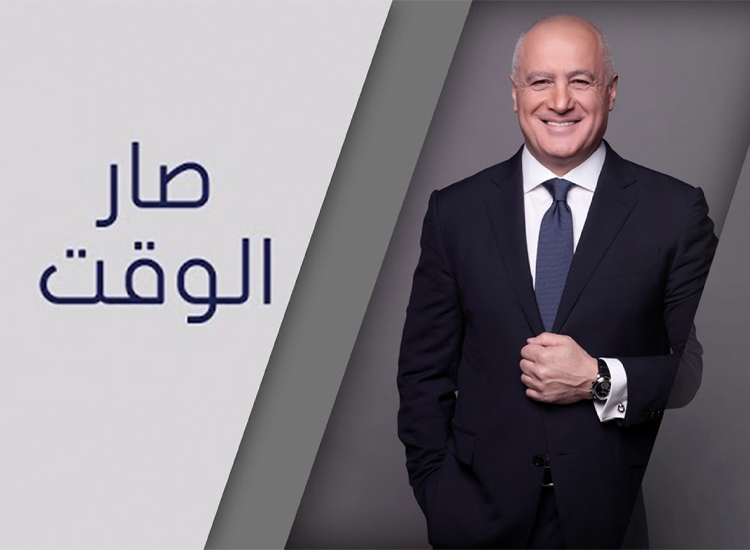 Hosted by Media personality and lawyer, Mersal Ghanem, 'Sar El Wakt' is a Lebanese talk show that explores social topics with each episode discussing the current hot topic globally or locally, in Lebanon. 
Sherry Studio
Egyptian singer and actress, Sherine kicks off every episode of her latest show, 'Sherry Studio' with a brilliant performance of classic Arabic hits. Giving us all the feels with a dose of nostalgia reminiscent of a simpler time….a time where we could leave our homes, panic-free and corona-free. On 'Sherry Studio', Sherry (yup, we're that tight with Sherry…) invites a slew of celebrities from the Arab world - a selection of singers, to actors to celebrated talk show hosts - for friendly conversations touching on their works, their dreams, their childhood and their personal lives. 'Sherry Studio' also hosts a range of entertainment including contemporary dance shows, mime shows, ballet pieces among a variety of other performance arts. Some of the most notable guests who've been on the show include Fifi Abdou, Tony Khalifa and many more. 
Omi Wala Merati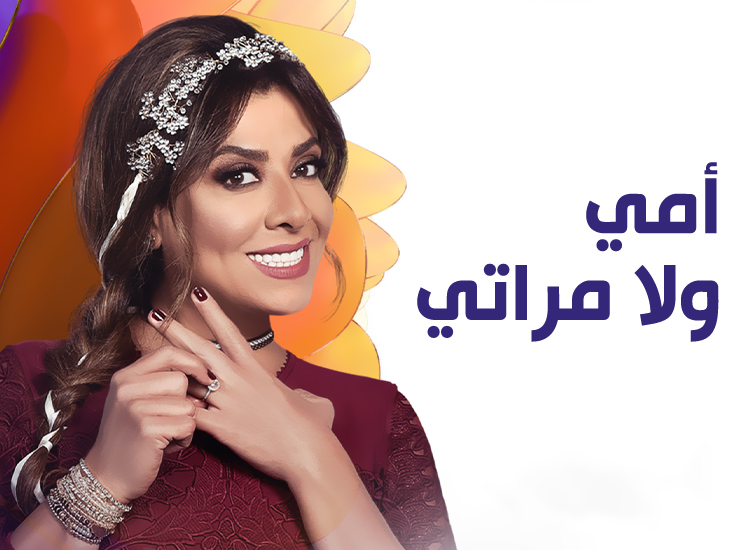 Now, it's never a wise idea to make a man choose between his mother and his wife, especially in a context where both of them are present. However we're curious to see how it'll go for the guests who do. 'Omi Wala Merati', a talk show somewhat out of the ordinary, looks into the role of a mother and that of a wife in a man's life after marriage (in a comedy framework of course, we're not trying to start up beef with anyone). Hosted by Nashwa Mostafa, the show basically sees mother and wife go head to head in answering a series of questions about the contestant in a bid to find out who knows him better. 
Ana Hek 2
First launched in 2018, 'Ana Hek 2' is a show that invites controversial guests to join the host and TV personality, Nishan, on stage. Throughout the show, Nishan asks his guests hard-hitting questions that investigates the nature of their controversial lifestyles, as he aims to shed light on those individuals who have gone against the grain and have decided to live outside of what society deems appropriate. Hosting people of all beliefs, mentalities and lifestyles within Lebanon, Nishan provides a platform for debate, and he does so by bringing in other participants with opposing views to the guest, as well as experts, to discuss the matter at hand. The show's premise is that it's not here to judge but merely to present controversial cases that are exist within society; Nishan aims elaborates on the choices they've made and the circumstances that lead them to where they are today.  The audience is also encouraged to participate and voice their opinions throughout the show, either by vote or by vocalizing their thoughts on the matter of the day.
Catch all these great talk shows on Sling Arabic TV! Get 7 Days Free here.