The best things to Sling. Right in your inbox.
Success
Oops, something went wrong.

By signing up, you agree to receive blog updates and other emails from Sling TV. You may unsubscribe at any time.
8 Critically Acclaimed Egyptian Movies you can stream right now
8 critically-acclaimed Egyptian movies you can stream right now
With lockdown measures bringing our once-flourishing social lives to a halt, it's become perfectly appropriate, if not preferable, that we spend our exceedingly long days watching one movie right after the other. But it seems that even this simple pleasure is no longer easily attainable, what with how hard it is to come across actual binge-worthy movies.
Luckily, if you're a Sling Arabic TV subscriber, there's a long list of thrilling and entertaining movies for you that are just a few clicks away. From drama thrillers, action, crime, all the way to comedy and chick flicks, here are eight Egyptian movies that you can stream right now on Shahid VIP:
Ras Al Sana (New Year's Eve)
Have you ever been to the charming Red Sea resort of Hurghada? If not, you're definitely missing out on a mesmerizing and truly unique beach experience. But no sweat, this 2020 Egyptian production will take you there and show you what you're missing, but not just that. Featuring heartthrob Eiyad Nassar, acclaimed actor Ahmed Malek, and the forever fierce Sherine Reda, Ras Al Sana is a tale of a Hurghada New Year's eve gone entirely wrong. What starts off as a simple get-together for some upper class Egyptians, back in 2009, in celebration of the incoming year, ends up being a complex story which will keep you on the edge of your seat until all its mysteries slowly unravel.
The star-studded production is, like many of Egypt's most successful productions in recent years, written by the renowned script writer Mohamed Hefzi, president of the prestigious Cairo International Film Festival.
Yomeddine (Judgment Day)
If you've never heard of Yomeddine, you must have been living under a rock for the past two years. The Egyptian drama film has made the rounds upon its 2018 release, featuring in prestigious festivals the likes of the 2018 Cannes Film Festival, where it snatched the François Chalais Prize, and was Egypt's entry for the Best Foreign Language Film at the 91st Academy Awards.
Unique and unprecedented, the movie tells the heart-wrenching story of an Egyptian man who had leprosy, a disease which causes unpleasant and disfiguring skin sores. He spent most of life in an Egyptian leper colony built in the heart of the desert, with aim to keep those infected with the disease away from the rest of the population. After he's cured, he gets on a donkey cart and begins the soul-crushing journey of searching for his roots. And like all such quests; it's the journey that matters, not the destination.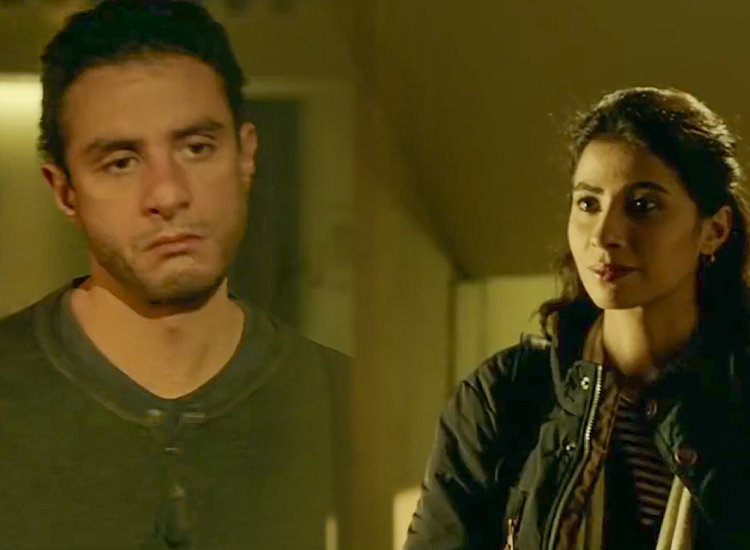 Eyar Nary (Gunshot)
A crime-thriller featuring Ahmed El Fishawy and Ruby, Gunshot first made it to the public sphere as a feature in the Gouna International Film Festival back in 2018. It begins, like most good movies, with a crime that led to the demise of a protestor in what seemed like a reference to the Egyptian mass protests of 2011. At first, it's believed the protestor was shot from a distance, but an autopsy report reveals that the gunshot came from a much closer distance. Given there were only a handful of people present at a close proximity of the deceased, this revelation shocks all who are involved and sends everyone in a search for the true killer. Will the true criminals be brought to justice? Better watch and see for yourself!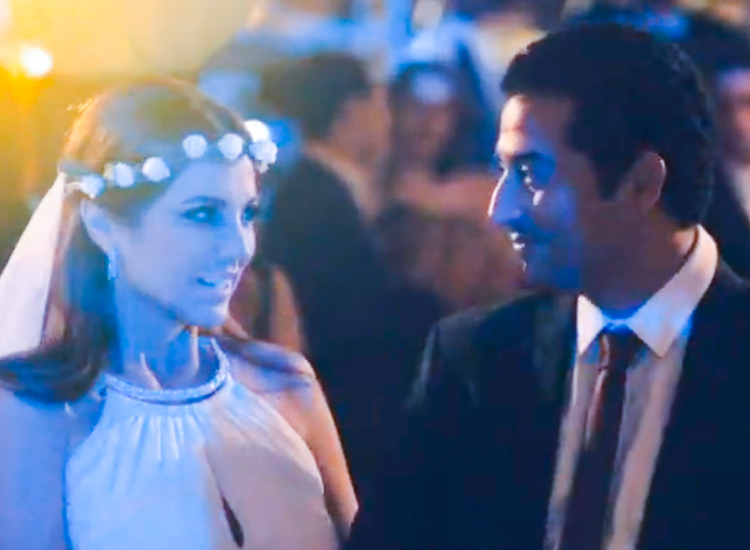 Hadid (Iron)
It's a story as old as time, or so it seems. A young, struggling artist falls in love with a rich girl, who, as the tale goes, also loves him back. But the real world doesn't work like that, and the girl's uncle, a rich and powerful man, opposes their union with every inch of power he has. But when has that ever gotten in the way of real love? They get married anyways, albeit in secret, and finally get a few moments of joy. But again, this is not how it works in the real world, and her uncle soon finds out and sets a revenge plan that turns the events of this drama thriller upside down.
The 2014 production features none other than the gorgeous Tunisian actress Durra alongside Egyptian action star Ahmed Saad, produced and directed by Mohamed El Sobky, one of Egypt's most accomplished filmmakers.
Sukkar Barra (No sugar please)
A group of up and coming actors are featured in this 2017 production, which is centered on a wedding scene in which old friends, some of which haven't met for years, finally meet to celebrate the eloping of one of their dear friends. Something happens at the wedding which will forever change the lives of everyone involved. But remember, it's a comedy, so nothing gruesome happening here; mostly uncontrollable laughter throughout, and we're totally here for it.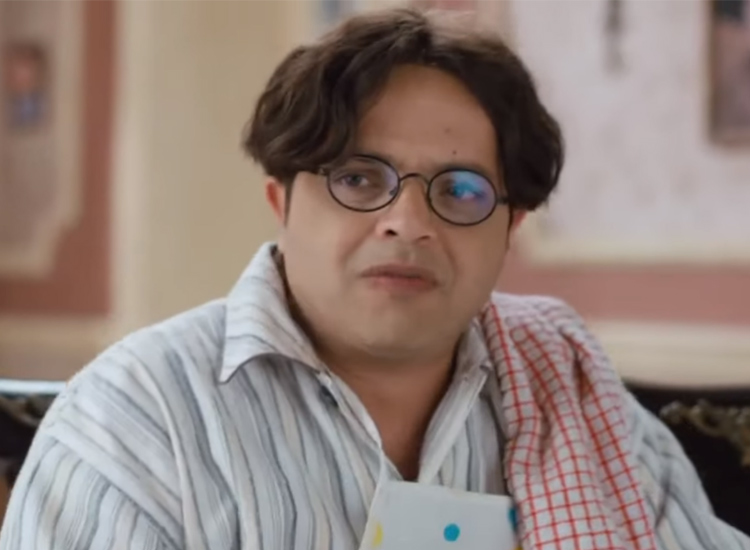 Teta Rahiba (Grandma Rahiba)
Just your average comedy production starring none other than Mohamed Henedy, Amy Samir Ghanim, and the iconic Samiha Ayoub It tells the story of a young couple, deeply in love… that is, until grandma arrives. Get set for some pure entertainment as grandma Rahiba attempts, and succeeds more often than not, to exert control over the life and fate of his grandson. Adorable as they are, grandmas are not to be missed with, and this 2012 production does a great job in showing exactly how far they would go in their quest to have the final say over the affairs of their families.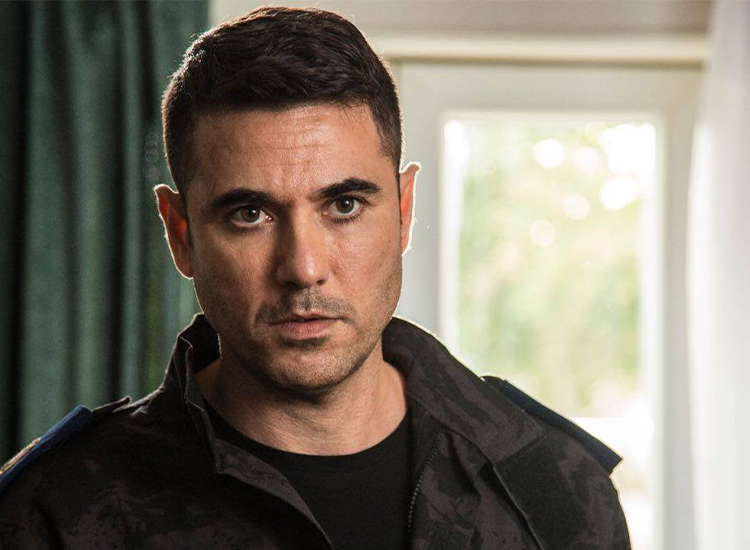 Al Khalia (The Cell)
The intense hype caused this past Ramadan by the drama production El Ekhtyar doesn't mean it's the first of its kind. In fact, back in 2017, Al Khalia movie mingled with the similar genre with a story of an army officer who witnesses his teammate depart life as a result of a terrorist attack, with another teammate suffering permanent injuries. In his quest for revenge, the officer takes on the file of the terrorist which he knows was behind it all, and makes it his mission to find him.
Similarly to El Ekhtyar, this action thriller was an instant hit back in 2017, garnering over EGP 56 million in ticket sales – the highest grossing Egyptian movies of the decade, if not ever.
Gahim Fil Hind (Hell in India)
With a 100 Indian dancers putting on a dazzling performances in its opening sequence, this 2016 production is one of few that tap into the marvelousness of Indian entertainment, with most of its scenes shot in India. It starts with an Egyptian ambassador being kidnapped in India, quickly followed by Egypt sending in a special forces unit to rescue its diplomat from capture. Starring Mohamed Adel Emam and Yasmine Sabry, this comedy had one of the highest ticket sales revenue in the country back in 2016, bringing in over EGP 32 million. 
You can watch all of these exciting new movies on Shahid VIP by signing up to Sling Arabic TV.