The best things to Sling. Right in your inbox.
Success
Oops, something went wrong.

By signing up, you agree to receive blog updates and other emails from Sling TV. You may unsubscribe at any time.
7 Times Adel Emam Proved Age is Just a Number
Adel Imam is one of Egypt's and the Arab world's most iconic comedians. With a career stretching over five decades, El Za3eem has consistently proven that he has the recipe to make millions laugh out loud with his effortless performances and sketches. Returning this Ramadan on Sling, Adel Emam takes on what is set to be an entirely new role for him: the husband. In the new mosalsal, Valentino, Emam plays the role of a husband who owns a chain of schools, namely Valentino International School, which is being managed by his wife, played by Dalal Abdel Aziz, who is known to be very strict.
Valentino marks the return of Adel Emam to the silver screen after sitting out 2019. Knowing Emam, being tied down by his wife's restriction is going to be a treasure trove for hilarious moments. We'll go out on a limb and predict that the name of the mosalsal, Valentino, is a play on words in reference to Adel Emam's consistent womanizer status, which he maintained all the way up to the age of 79. 
This takes us back to five Adel Emam moments in which he proved, time and again, that age is just a number:
Going back to school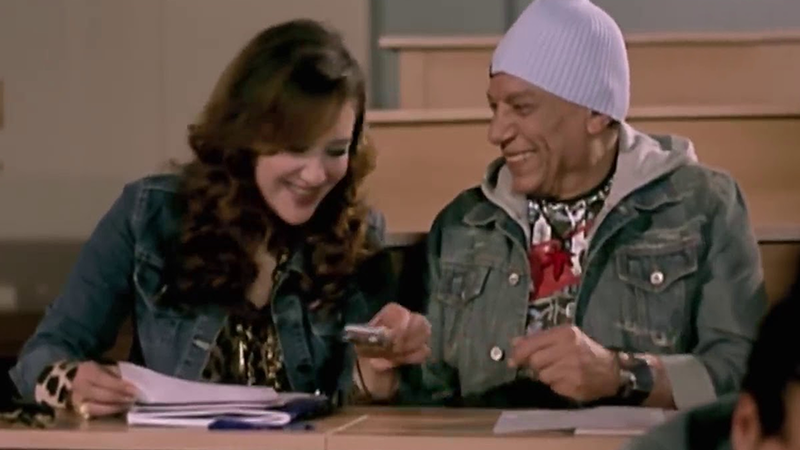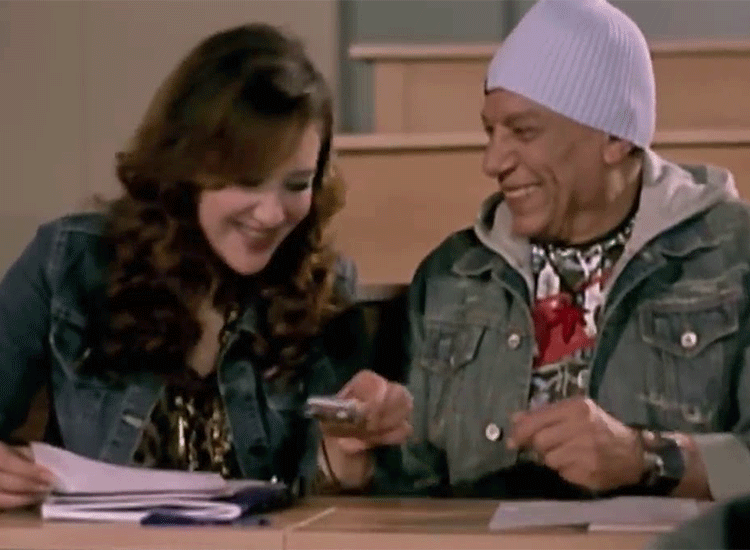 It's not often that we find parents taking creative (and hilarious) routes in order to better understand their offspring, but not Adel Emam. In the legendary movie Morgan Ahmed Morgan, Emam takes it a step further by not only joining his children's university as a student, but also running against his own son's campaign at the Student Union election, which as you can imagine was hysterical. Though he is back in education, but this time as a school owner, Emam is unlikely to take on the role of a student in Valentino, however not any less hilarious we'll bet.
Being a total womanizer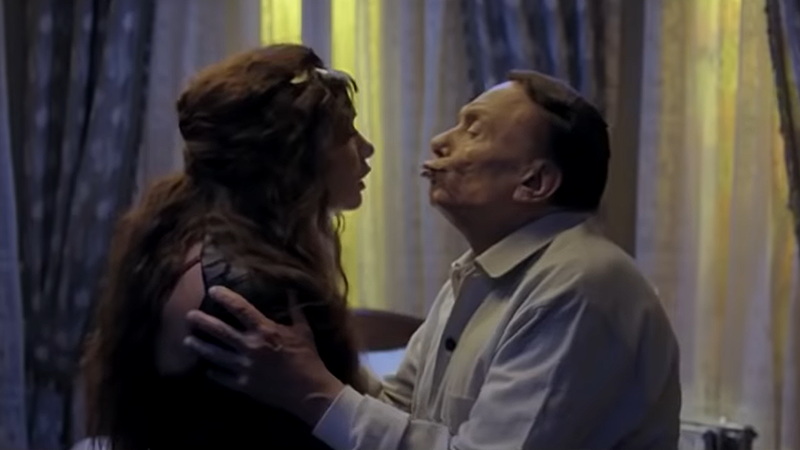 This wasn't a feature of a particular character, but rather an ongoing theme for Adel Emam's roles over the decades. Though it's often associated with younger men, Adel Emam is a master at the art of persuasion and seduction. Set to reprise the role in Valentino, Emam's character is going to be faced with the firm monitoring of his wife, the school headmaster; here's hoping she won't have to resort to stricter measures. 
Being a secret spy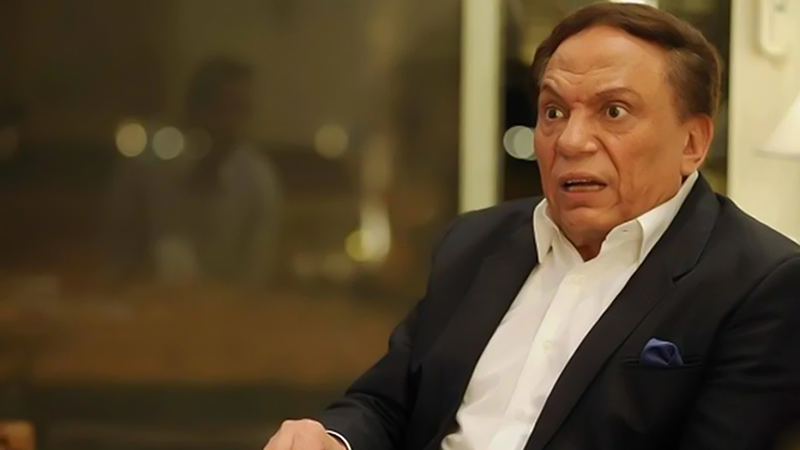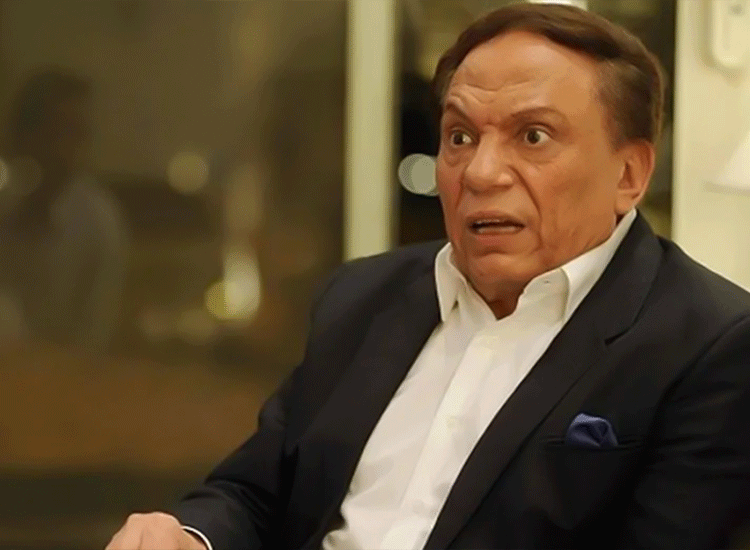 It's not easy at any age to pull off the role of a spy, but Emam made it seem like a comedic walk in the park. To be able to be a spy in real life, it takes tremendous nerve and acting ability, which are qualities that Emam possesses in excess. In Valentino, coming to Slin  n g this Ramadan, Emam is unlikely to have to resort to secret intelligence to make it in one piece, but he's definitely going to face so many surprises that require lengthy and thrilling investigations.  
Surviving death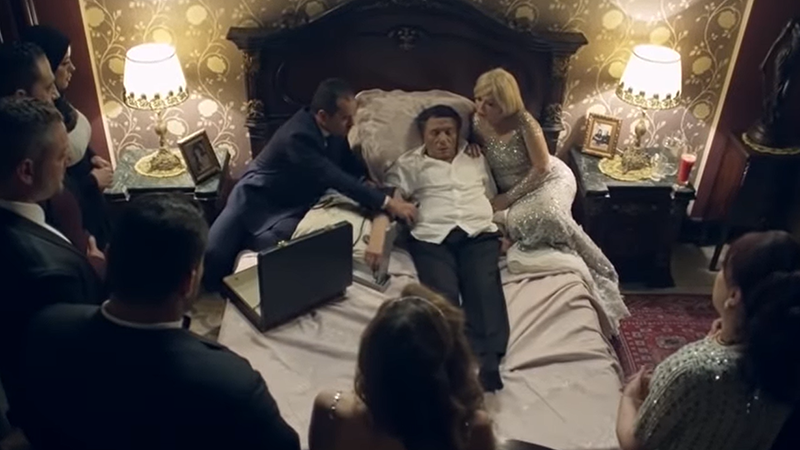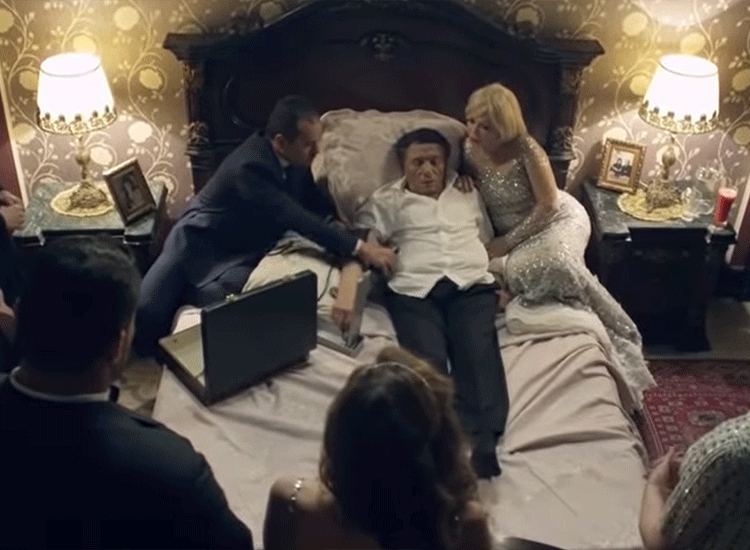 Go ahead and take this one with a grain of salt, but Adel Emam is arguably one of the actors most rumored to have died in the Arab world, second only to the late Sabah. Luckily for his fans, Emam often denies such rumors himself, reassuring his lovers with a seemingly endless stream of work, the last of which is Valentino. With his latest death hoax in March 2020, Emam returns from the beyond with a smashing new mosalsal that will keep us entertained throughout Ramadan.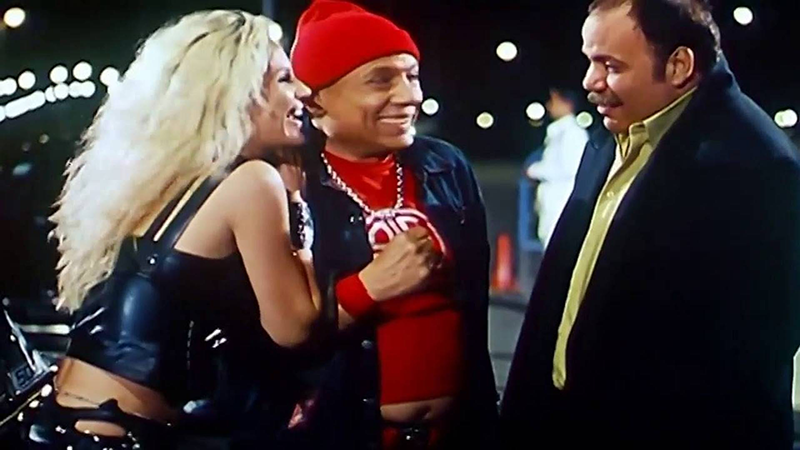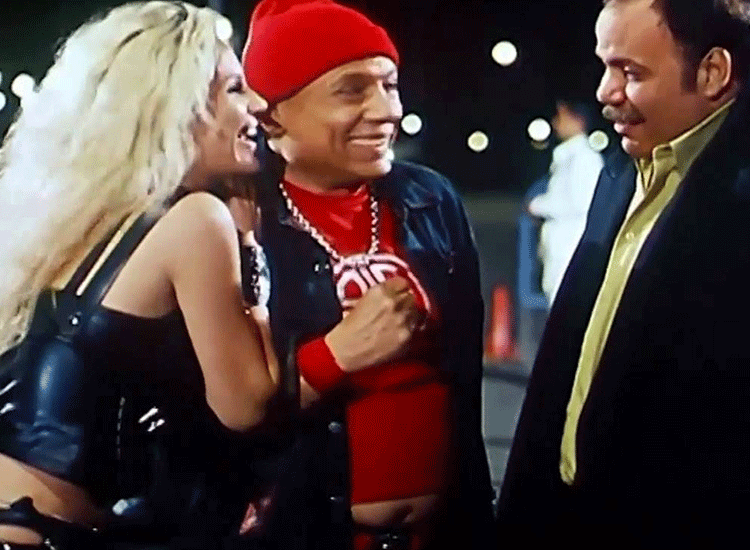 It's often a youngster's quality to want to break free from the rules. Adel Emam constitutes a notable exception to that, playing roles that have consistently challenged societal norms, however with often a humorous twist. It's too soon to tell what red lines Emam will be crossing in the new mosalsal Valentino, but if his past is anything to judge by, we will see a stereotype or two getting smashed this Ramadan.
Making tragedy hilarious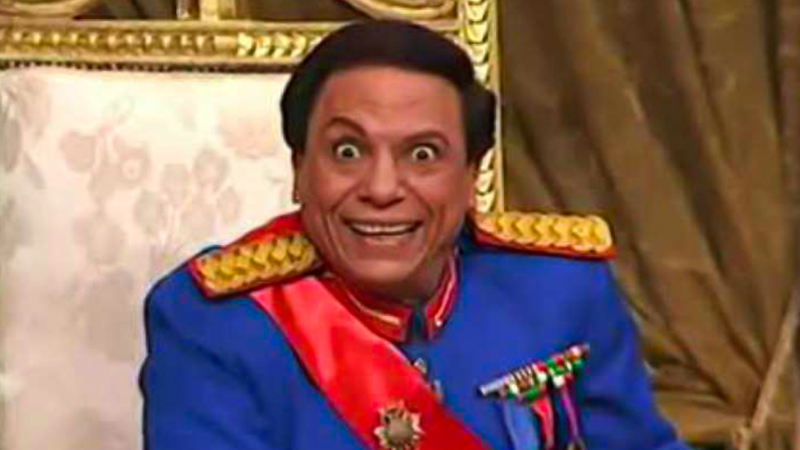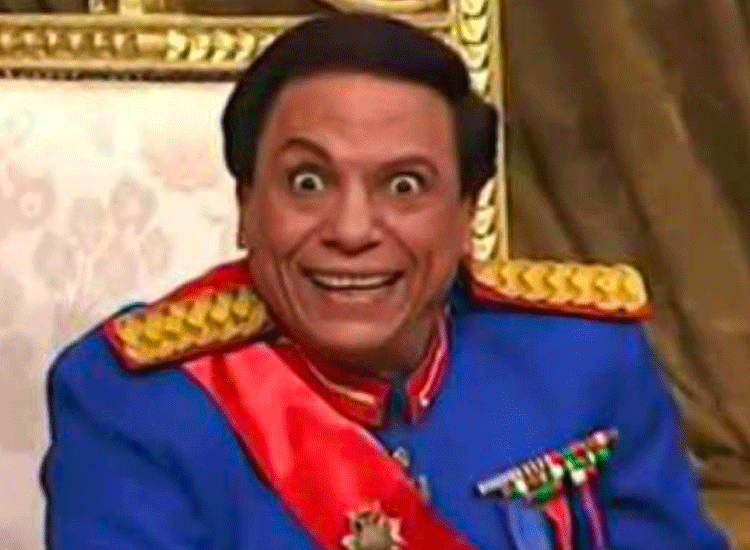 Egyptians as a whole are some sort of wizards when it comes to seeing the glass half-full, and it's often half full of comedy. Adel Emam's performances often seamlessly capture that spirit. In every sad or tragic situation, Emam manages to extract more laughs than one would think is appropriate in such a situation. It's this unique ability that makes Emam able to present very real struggles endured by Egyptians, subdued by his superior and quick-witted performance.
BFFing Yousra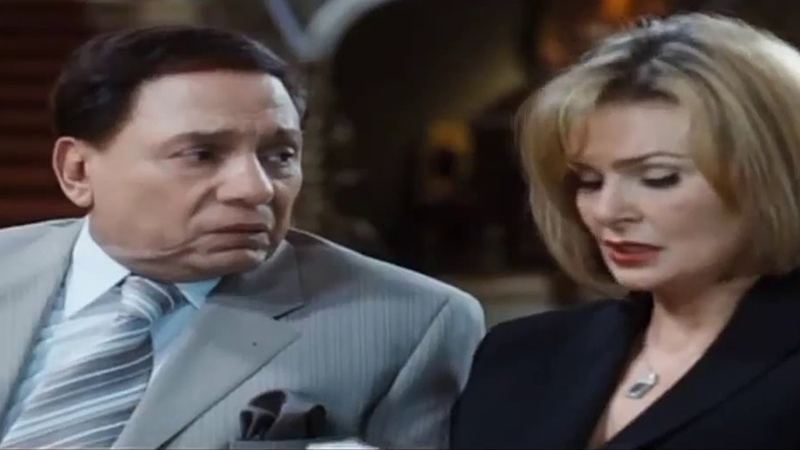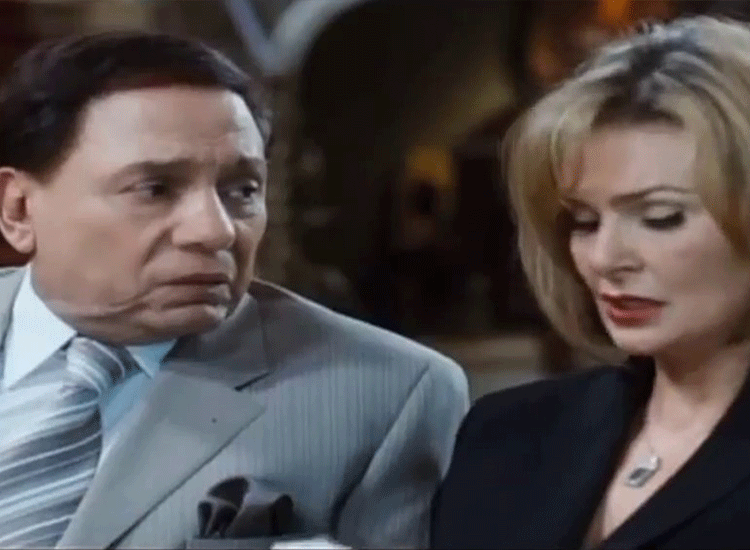 We're obviously not suggesting that BFFing Yousra is in any way reserved for the young, but Adel Emam's iconic collaborations with the prolific actress have inspired generations upon generations of young Egyptian actors and moviegoers alike. Though it would be hard to live up to the status of the Emam X Yousra duo, Emam is set to bring that sparkle back to the screen with a splendid collaboration with Dalal Abdel-Aziz.
Catch Valentino this Ramadan on Sling Arabic TV! Get 7 Days Free Here.