The best things to Sling. Right in your inbox.
Success
Oops, something went wrong.

By signing up, you agree to receive blog updates and other emails from Sling TV. You may unsubscribe at any time.
6 Leading Egyptian Actors Back this Ramadan After a Hiatus
While many believe the Greeks to be the first actors in history, having invented the first play Thespis, which was performed in 534 BC, it is actually the Ancient Egyptians who more accurately bear the title for that invention. Hailing from the Pharaonic civilization, the Dramatic Ramesseum Papyrus, which dates back to 1980 BC, is one of the oldest known written pieces illustrating a ceremonial play. 
Fast forward to the 21st century, and the Egyptian film industry has taken up the torch from its ancestors and excelled in the field, within the Arab region. The thriving industry has produced, over the years, a large pool of talented actors who've become staples of Egyptian cinema and all over the Middle East. 
With a handful of these actors being at the forefront of Ramadan shows each year, audiences have grown accustomed to their presence on the silver screen every time the holy month comes rolling in; considering them beacons announcing the onset of the Ramadan binge-watching season. Last year – and in some cases, the year before that as well - a few of these cinema giants did not have any productions out for the holy month. Panic obviously ensued. By the time the audience got over their trauma, it was already 2020 and with Ramadan looming near, our favorite cinema giants are back with the promise of unexpected plot twists, thrilling storylines, and riveting performances. 
Adel Imam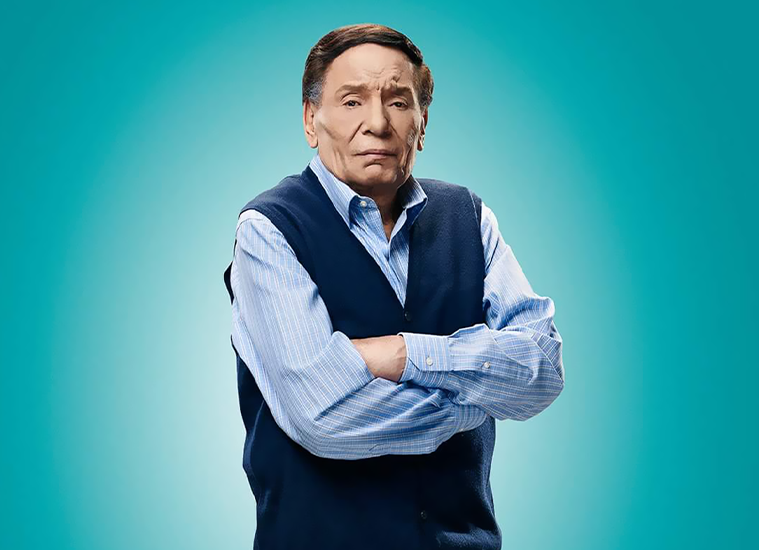 King of comedy, Adel Imam - considered to Egyptians more of a national treasure – is back this year with a Ramadan comedy. Having acted in over 103 films, Imam has garnered both local and international recognition and praise for his works, winning awards like Best Actor in a Narrative Film in the Tribeca Film Festival in 2006, and the honorary award at the 2014 Marrakesh International Film Festival, among a range of other awards. 
Nicknamed Al Za3eem – which loosely translates to the leader – Imam is back this Ramadan with a comedy series after taking a break last year. 
In his most recent work, Imam personifies Noor Abdel Megeed – nicknamed Valentino - the owner of a chain of schools bearing the same name. The school is run by Valentino's wife, Afaf (Dalal Abdelaziz), who rules the establishment with an iron fist. Known for being stern, Afaf's rules extend beyond the teachers and the students, and to Valentino, who is given a list of regulations and guidelines. Unable to leave his wife and his three children, Valentino ends up in a comic situation as he attempts to navigate his life while trying to adhere to Afaf's imposed rules.  
Nelly Karim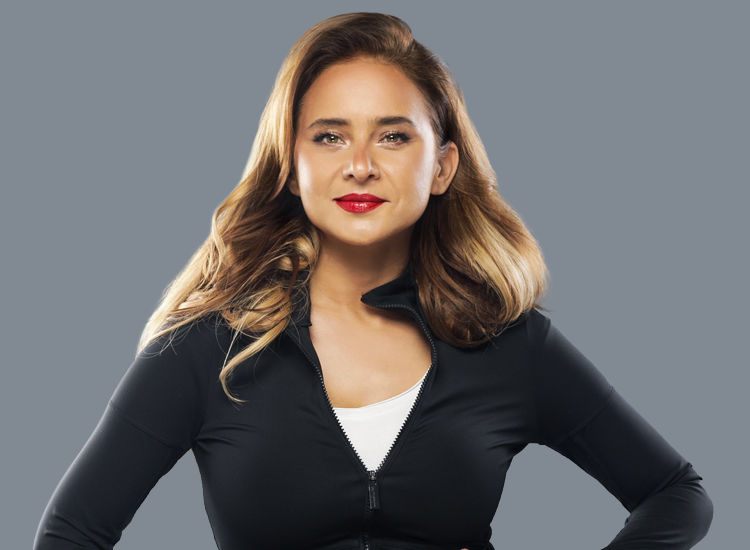 Another queen of Egyptian dramas, Nelly Kareem, has become known as the star of Egyptian tragedy (Nejmet Al Adwar Al Trajedeya). The Egyptian-Russian actress is also a ballet dancer and a model. 
Her television debut was coincidentally in a Ramadan series, Alf Leila w Leila which aired in 1995, where she played the role of a dancer. In a twist of fate, legendary Egyptian drama actress Faten Hamama saw Kareem in a 1999 Ramadan show - and was impressed with her performance that helped Kareem get her first real part. The ballerina-turned-actress was featured alongside Hamama, in the 2002 series Wajeh El Kamar. 
This year, the ballet dancer is breaking out from her traditional drama roles and playing something a little lighter in the comedy series B 100 Wesh, previously named El Nassabeen, where she will be starring alongside Asser Yassin. 
Yousra
Icon of Egyptian cinema, Yousra first appeared on the silver screen in the 1970s. The actress and singer went on to make a name for herself and has become one of the staples of modern Egyptian cinema. 
With more than 100 films and series to her name, Yousra has acted alongside several of Egypt's biggest stars including Adel Imam, Hesham Seleem, Nour El Sherief, Yehia EL Fakhrany and many more. The talented actress, who's won several awards both for her work on-screen and off-screen as UNDP Goodwill Ambassador, is back this year with her most recent Ramadan series, 'Kheyanat Ahd'. 
'Kheyanet Ahd' is a drama series that follows a family as they face financial, psychological and emotional obstacles. The series includes an impressive cast with Hala Sheeha, Khaled Anwar and Mohammed Reyad starring alongside Yousra.  
Youssef El Sherif
After a two-year absence from our Ramadan screens, Egyptian actor Youssef el Sherif is back this holy month with a much-anticipated show, The End. His last Ramadan show, Kafr Dahab, was in 2018.
Youssef El Sherif, Aka Mohamed Ismail Nagi, first got on our radar in 2004, in the Egyptian movie Saba3 Wara2at Kotshena (7 playing cards), where he acted alongside Ruby. It was after this film that El Sherif, at the behest of his movie director at the time, changed his name from Mohammed Ismail Nagi to his current moniker. 
El Sherif got his first big break when he was given the lead in the 2009 movie,  Al Alami, which was well-received within the Arab world. 
This year, El Sherif is playing the lead in a fiction series that takes place in 2120. The Egyptian actor portrays a technology engineer, who is against the rapid pace at which technology is evolving, and in a bid to terminate this "dangerous" progression, he's faced with a series of obstacles. 
Zeina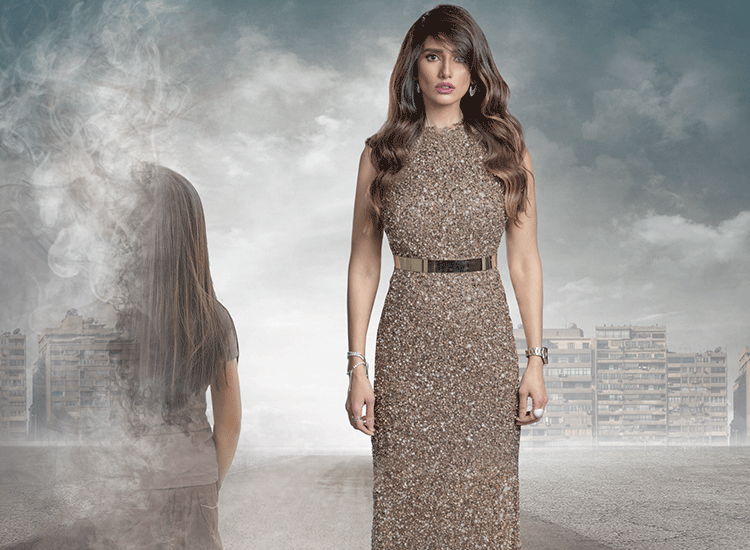 Dubbed the Sophia Lauren of the Middle East by Egyptian director Youssef Chahine, Zeina began her acting career in 1995. While she may not have as many titles to her name as some of the actors on this list, she has taken part in several well-received Egyptian shows and movies and is nonetheless a staple of modern Egyptian television. 
After taking a hiatus from last year's Ramadan roster of entertainment, the actress is back with a series, Gam Salem, that tackles a serious social topic in Egypt and perhaps worldwide: Adoption. 
For her latest show, Gam Salem, Zeina will be playing the role of one of four siblings, who were adopted into different families when their home was destroyed and their parents deceased. These siblings go on to reunite after years apart, as fate forces them back into each other's lives as their relationship is put to the test. 
Ghada Adel
Born in Libya, Ghada Adel is an Egyptian actress who has been featured in several popular films. Her breakout role was in the comedy film Seedy Fel Gamaa el Amrekeya, where she played the love interest of famed Egyptian comedy actor and all-around jokester, Mohammed Henedy. 
Ghada Adel hasn't graced our TV screens during Ramadan for almost two years now and we are thrilled to have her back in this year's Layalina. Set in a time period from the 50s to the 80s, the show follows two families as they deal with ongoing conflicts that only seem to escalate with time. 
Tune into all these exciting new drama shows during Ramada by subscribing to Sling TV Arabic, sling.com/arabictv.