The best things to Sling. Right in your inbox.
Success
Oops, something went wrong.

By signing up, you agree to receive blog updates and other emails from Sling TV. You may unsubscribe at any time.
6 Arab Comedies to LOL Over this Ramadan
With the entire world going through the biggest global challenge in decades, and the majority of the world population living under some form of lockdown, a good laugh has become a rare commodity. Luckily, for the world's Arab-speaking population, a month-long entertainment fiesta is soon to be upon us as Ramadan approaches. With well-crafted drama series, talk shows and star-studded productions set to take our screens, there can't be a better time for us to over-indulge in what the region's vastly growing entertainment industry has to offer this Ramadan.
Topping the list of the most-anticipated series, naturally, are all the comedies coming to our fingertips on Sling this Ramadan. From Egypt, the birthplace of Arabic comedy, to regional comedy powerhouses the likes of Saudi Arabia, this Ramadan season is anything but short on LOL-worthy mosalsals which are set to finally put a smile back on our faces.
So without further ado, here are six new Arab comedies to get you ROFL-ing this Ramadan: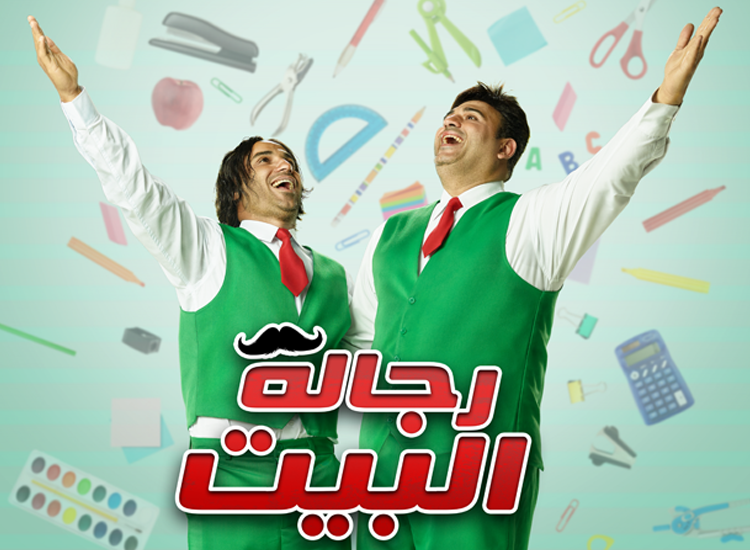 Regalet El Beet (Men of the house)
Egyptian comedy duo Ahmed Fahmy and Akram Hosny are back to the silver screen this Ramadan in Regalet El Beet, adding to their long list of gag-worthy collaborations in TV and cinema. The nonlinear narrative mosalsal will feature a long list of known comedians, with actress Wizo taking on the leading female role throughout the series. Available on Sling this Ramadan, this is definitely one comedy show you wouldn't want to miss out on.
Dokhy w 3eyalo (Dokhy and his children)
The uncontested king of Saudi comedy, Nasser Algassabi, has been at the forefront of the laughter business in the Gulf region for decades. Having mastered the art of Khaliji comedy, Algassabi has consistently made the rounds for his unmatched ability to capture the Saudi personality at its absolute funniest. In Ramadan 2020, Algassabi returns in the lead role of the Saudi sit-com, Dokhy w 3eyalo, in which he is depicted as an average-minded, middle-aged man who is suddenly faced by the groundbreaking changes that's been taking place in the Saudi society over the past few years. The generation gap between the character and those of his children proves to be a goldmine for comedic situations that would mirror virtually the life of Saudi Arabia's middle class amidst the unprecedented wave of openness in their society. Tune in to Sling this Ramadan and laugh like a Saudi!
Meet Wesh (Double-faced)
There are many things in life that we don't necessarily expect but manage to accept just fine. Like say pineapple pizza; we won't be trying it, but we can live with the fact that other people may be into it. Another thing that falls within the realm of unpredictable is Nelly Karim starring in a comedy series. This is serious. After a series of tragedy roles that have gained it her widespread acclaim over the past few Ramadans, the popular starlet returns this Ramadan in the role of a professional criminal, alongside none other than heartthrob Asser Yassin. Meet Wesh depicts Nelly as a hairdresser who has a knack for stealing what's not hers. We're still having a hard time imagining Nelly in a comedy role, but we're totally here for anything that brings Nelly Karim and Asser Yassin into the same frame. Catch it on Sling throughout Ramadan.
Valentino
With an exquisite talent for portraying real-life issues blended with comedy, Adel Emam's work usually knows no genre, consistently blurring the lines between comedy and tragedy. This Ramadan, Emam, who's the highest paid actor ever across the Middle East, is back in the role of Valentino, the owner of the fictional Valentino International Schools. His wife, played by Dalal Abdel-Aziz, is the school's headmaster and is known for her strict demeanor. She enforces a list of rules on Valentino in her bid to put an end to his wandering eyes and boyish attitude, but if his past work has taught us anything, it would be that Emam (or in this case, Valentino) knows no rules. So happy 30 days of watching Adel Emam creatively working his way around his wife's watchful eyes, all right here on Sling.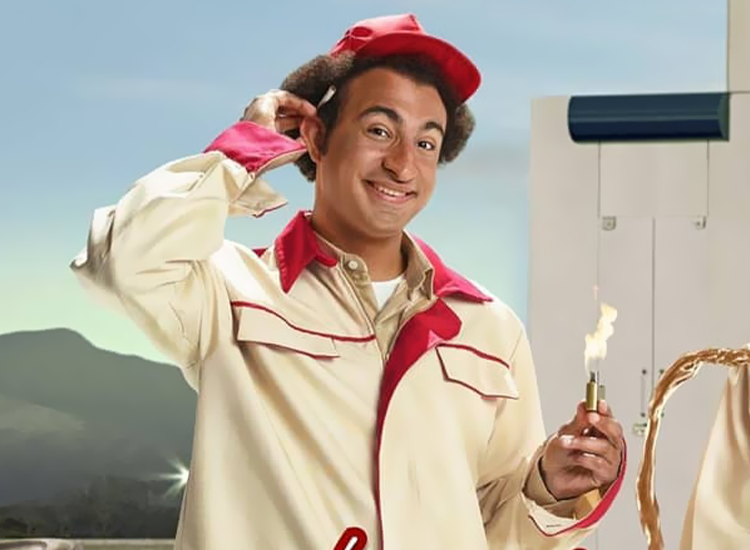 Omar w Diab (Omar and Diab)
We know what you're thinking; yes it is meant to be a play on words. Actually, it doesn't even translate well; in Arabic, this reads exactly like the name of the pop star Amr Diab. Starring rising comedians Aly Rabee and Moustafa Khater, this is another non-linear series in which each episode has its very own plot. The main plot is that Omar and Diab have incurred debt, lots of it, and they're willing to do literally anything to pay it off. A number of comedians and actors - the likes of Nihal Anbar, Salah Abdullah, Wizo - are set to make frequent guest appearances throughout the show, which is produced by the renowned producer Tamer Morsy. If watching others hilariously fail time and again is what gets your giggles going, sign up for Sling this Ramadan and watch Omar w Diab; that would do it.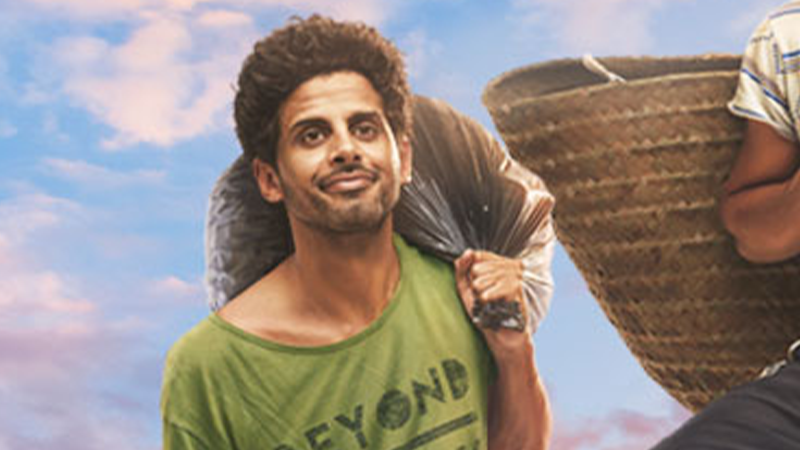 Etnen Fe Sandouk (Two in a box)
If your job is to clean the streets, you inadvertently end up getting involved in situations you never thought were possible. Some of them good; some of them bad; and some of them really, really funny. Or at least that's how it's going to be in this new comedy coming to Sling this Ramadan. Starring Hamdy Al Mirghany and Mohamed Osama (aka OsOs), Etnen fe Sandouk depicts the daily lives of two street cleaners who wind up getting in one too many hilarious situations.