The best things to Sling. Right in your inbox.
Success
Oops, something went wrong.

By signing up, you agree to receive blog updates and other emails from Sling TV. You may unsubscribe at any time.
5 Middle Eastern Series Adapted from Foreign Productions
Over the past decade, the film industry within the Arab region has continued to gain momentum, sometimes to the point of oversaturation. Much like in the West, Middle Eastern television is constantly coming up with new and engaging storylines to captivate its audience as it becomes imbued with melodramas, action movies, comedies and all types of genres under the sun. It is an idea-pumping industry that does not lack in ways of imagination and creativity when it comes to affording its viewers' exciting productions. These productions can even be too exhilarating to fit the realms of possibility - - wrought with over-the-top scenes of heroes jumping off bridges unscathed, fighting villains atop moving trains in perfectly synchronized double- kicks, and our personal favorite - brave heroes single-handedly bringing down the whole mafia with one bullet left in the chamber.
While not lacking in plot-twists and enthralling content inspired from their own surroundings, every now and again, the Middle Eastern film industry will look to its Western counterparts for inspiration. What follows is adaptations of foreign works brought to life and tweaked to accommodate the region's viewers' taste. Dipping into the West's treasure trove of cinematic works, the Arab region has seen several adaptations over the years taken from widely successful foreign films and series. And after all, isn't imitation the highest form of flattery?
These are 5 Arabic series adapted from foreign works, one of which will be airing this Ramadan.
Leabat El Mot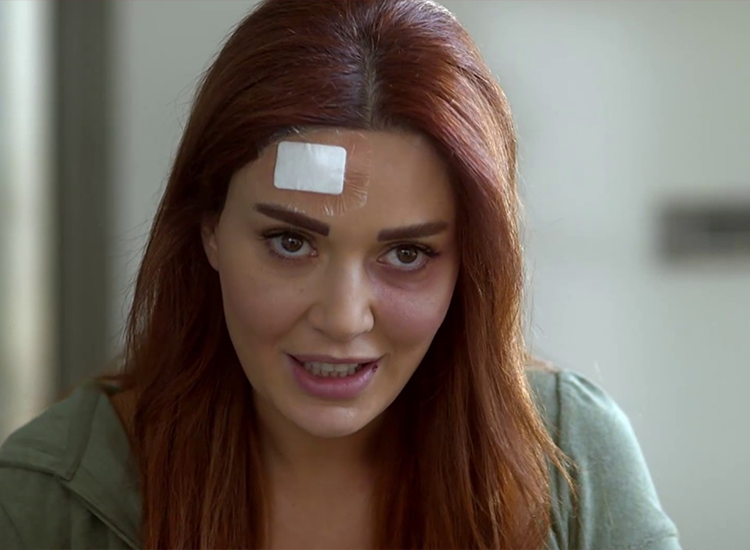 Released in 2013, 'Leabat El Mot' is a Lebanese series that revolves around businessman Assem Ghareeb, as his insecurities and the fear of losing his beautiful wife Naya to other men, breed a toxic environment from which Naya desperately tries to escape.  Feeling trapped and cornered, Naya ends up asking her controlling husband for a divorce, which he refuses. Naya thus runs out of ways to get away from him until she comes up with a plan. Feigning her own death by jumping off a boat, Naya is finally freed and starts a new life. Assem, however, continues to hold out hope on seeing his wife one day, refusing to believe in her death.
Abed Fahed, Sirine Abdel Noor and Majed Masry all play the leading roles in this psychological drama adapted from the 1991 thriller, 'Sleeping with the Enemy'. Starring Julia Roberts and Patrick Conolly Bergin, the American film follows the physically and mentally abused Julia Roberts as she fakes her own death to escape her husband's torment. The American psychological thriller has inspired several foreign adaptations and remakes including an Indian version, a Bangladeshi one and the aforementioned Lebanese series. Released in 2017, American thriller 'Till' Death do us Part', is also believed to be extremely similar in storyline to 'Sleeping with the Enemy'.  
Heba Rigl El Ghorab
Egyptian series 'Heba Rigl El Ghorab' is adapted from the 2006 American comedy, Ugly Betty. A recipient of several notable awards, Ugly Betty is an adaptation of a Columbian telenovela, 'Yo Soy Betty, La Fea', which first aired in 1999.
Ugly Betty follows the comic adventures of a relatively eccentric Mexican - American girl who finds herself completely out of her element when she's hired to work at a Manhattan-based fashion magazine. Rocking adult braces, Betty is hired by the magazine's owner who is attempting to curb his son's appetite for attractive assistants - whom he's made a bit of a habit of sleeping with.
In 'Heba Rigl El Ghorab', Nahed El Sebai plays the role of a woman we are meant to perceive as unattractive, who much like her American counterpart, lands a position at one of the country's top fashion companies. Hailing from Egypt's middle class, Heba is forced to interact and work with clients from the city's upper social class which only serves to further magnify her shortcomings in a world of gloss and glam. 
Al Ab El Rohy
Released in 2017, 'El Ab El Rohy' is an Egyptian series adapted from the 1972 award-winning American crime film, The GodFather.
Critically acclaimed, The GodFather follows the life of an Italian-American crime family at the head of the Mafia world. The story unfolds as the family's patriarch, Don Vito Corleone (Marlon Brando) starts grooming his youngest, Michael - played by Al Pacino - to become a mafioso. As Michael falls into the allure of this fast-paced, danger-ridden realm, the repercussions seep into his personal life causing friction within his family. 
Much like the Godfather, 'El Ab El Rohy' narrates the tale of a big family, at the head of which sits the patriarch, Zein El Attar. Played by famed Egyptian actor, Mahmoud Hemeida, El Attar is one of the country's leading arms dealers. With most of his children living at home with him, with the exception of two, the series recounts the dynamic between the family members, specifically father and son, plunged in a world of arms dealing and smuggling. El Ab El Rohy's first and second seasons were very well received within the Arab region with a lot of big actors taking part in both productions, including Sawsan Badr and Mahmoud El Gendy among others. 
Grand Hotel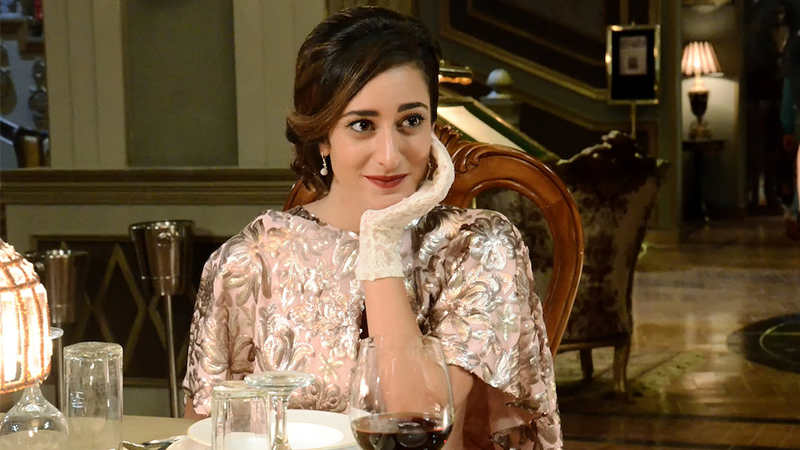 Egyptian series, Grand Hotel, which aired in 2016 is a story that unravels in the 50s when the lead character, Ali goes in search of his missing sister, having disappeared under suspicious circumstances. Working in one of the biggest hotels in Aswan, his sister's disappearance is only the tip of the iceberg as tales of love, passion and mystery emerge. 
Grand Hotel is shot in the old Cataract - one of Egypt's most culturally-charged hotels, originally founded in 1899 to accommodate European guests. Located in Aswan, the old cataract is a soliloquy to Egypt's modern history having housed the likes of the famous English writer, Agatha Christie. The Egyptian series starred Amro Youssef, Amina Khalil, Sawsan Badr and Ahmed Daoud, among others.
Grand Hotel is adapted from the Spanish series by the name, Gran Hotel, which is set in 1905 in a family-owned hotel, where similarly to his Egyptian counterpart, Spaniard Julio arrives to meet his sister, who works at the hotel. Shocked upon discovering that his sister has gone missing, tales of mystery, passion, blackmail, crime, and love take flight.
Dantella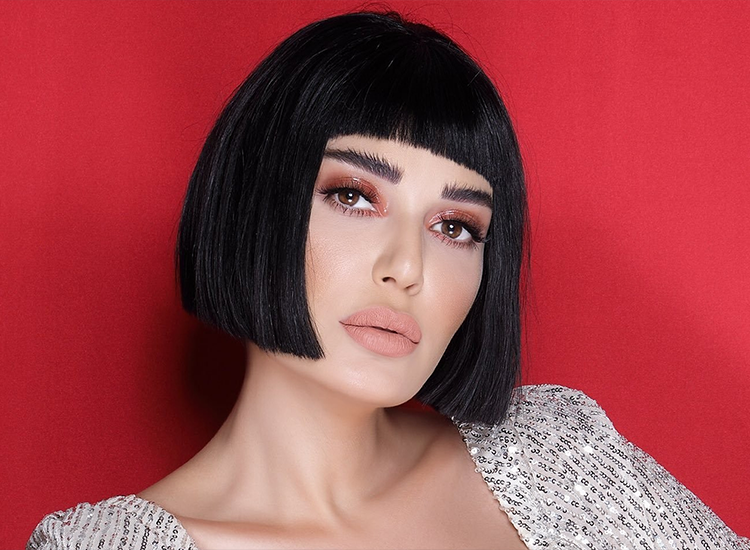 Adapted from a Spanish melodrama, Dantella, stars Lebanese starlet Sirine Abdel Nour. Dantella is a tale of passion and love with what could only be described as an eccentric family, right at the center of it all. The series starts off with a celebration for the founding anniversary of a workshop by the name of Dantella. An unforgettable night where secrets are revealed, old flames perhaps rekindled and a mystery suicide revisited, this series trails tales of greed, jealousy, and sibling rivalries.  
Tune into Dantella this Ramadan, by subscribing to Sling TV Arabic.