The best things to Sling. Right in your inbox.
Success
Oops, something went wrong.

By signing up, you agree to receive blog updates and other emails from Sling TV. You may unsubscribe at any time.
5 directors to keep up with this Ramadan
Every movie buff has that one movie that marked a before and after - that story that cemented their conviction that films hold an infinite impact in shaping views and inciting emotional epiphanies that leave viewers overwhelmed. Much like books, films have become an escape from reality. 
This hold extends to actors as much as it does to viewers, with artists professing impact left by films they've taken a part in. For American actor Don Cheadle, it was the 2004 historical drama, Hotel Rwanda, that left an imprint on his life, and for Jim Carey, it was playing the role of comedian Andy Kauffman in Man on the Moon. What all these successful films have in common is the brilliant directors that transformed words on a paper into a visual experience fit for the silver screen. 
Similarly in the Arab world, with a movie industry that extends back decades upon decades, there is a plethora of talented directors who have captivated their audience, be it with their dramas, thrillers, comedies or biographical adaptations. So who are these masterminds behind some of Ramadan 2020's most anticipated series? Those tasked with transforming the written word into a visual narrative entrancing audience all over the region?
Here are 5 directors - some of which are very new on the scene - that are taking their viewers on unforgettable voyages of love, betrayal, passion and more, this Ramadan.
Ramy Emam
Having directed a number of popular productions, Ramy Emam comes from a background of artists. Son of iconic Egyptian actor, Adel Imam and brother of famed actor, Mohamed Imam, Ramy first got his foothold in directing in the 1999 play, 'Body Guard'. After which Emam co-directed the 1999 film, 'El Wad Sayyed El Mahrous beta El Wazeer'.
The 46-year-old majored in Theatre and graduated with his bachelor's from the American University in Cairo in 1999 - directing his first film in 2002, 'Amir El Zalam'.
Having directed many of Adel Imam's most successful movies including 2008, 'Hassan w Morkoss', Imam has also directed a selection of successful works, unrelated to his father. Those include Hani Ramzy's 'Ghabi Meno Feih' and series 'Ayza Atgawez' starring Hend Sabry.
This year, Emam is the director behind Adel's Imam's latest Ramadan series, Valentino. Valentino follows the story of a man by the same name who owns a chain of schools. His wife, the headmistress of the school, is a stern woman who imposes rules both at school and at home. Valentino has no choice but to abide by his wife's strict guidelines. His attempt to navigate through life and the regulations imposed by his wife land Valentino in quite a few hilarious situations.
Moammed Samy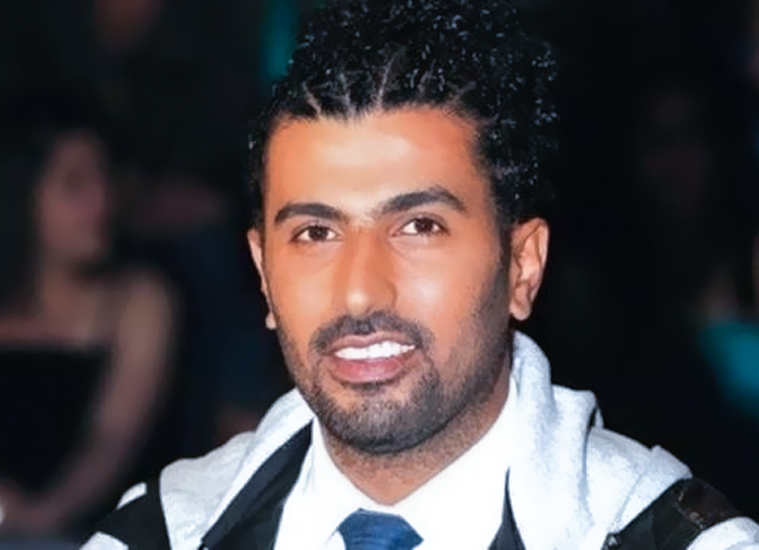 Mohammed Samy initially started in the music industry, making a name for himself as a director who produced several hit music videos for a number of big celebrities within the Middle East including Lebanese diva, Haifa Wahbi.
Yearning for a change of scenery, Samy decided it was time to conquer the film world with three successful works already under his belt: movie 'Omar w Selma 3' starring Tamer Hosny, series 'Hekayet Hayat' starring Ghada Abdel Razik and Mohamed Ramadan's 'El Ostoura'.
This Ramadan, Mohammed Samy is the directorial mastermind behind Mohamed Ramadan's latest series, 'El Prince'. The drama series which explores themes of revenge and sibling rivalries, sees Radwan (Mohammed Ramadan), a man working alongside his father in an autoshop, end up falsely accused of a crime following his father's death. Ending up in jail, Radwan vows vengeance over all those who put him behind bars and so begins a tale of betrayal, duplicity and vengeance
Mohamed Gamal El Adl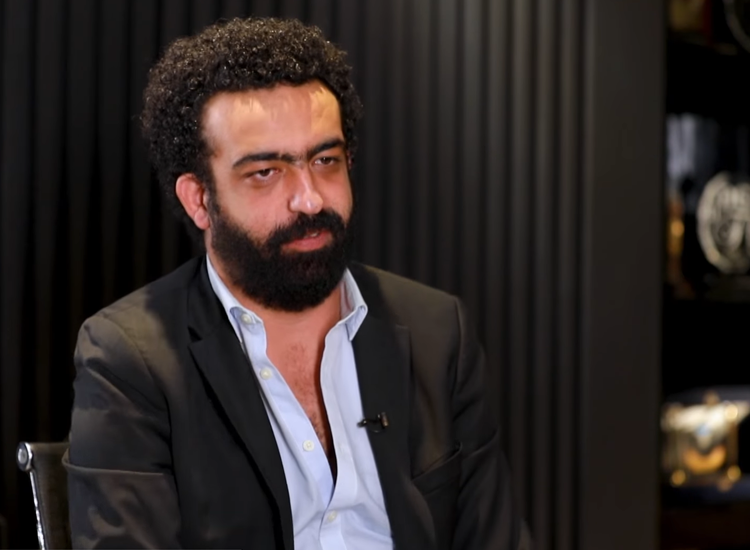 Mohammed Gamal El Adl has directed works featuring some of Egypt's biggest cinema stars including Menna Shalaby, Hany Salama and Mohammed Henedy, among others. Adly's film 'El Badla' was one of the highest grossing films in Egypt released in 2018. At the time of its release, 'El Badla' made it to first place in Egypt's box office and cemented its title as the first Arabic film to be shown in Saudi Arabia - after a 35-year ban on cinemas was abolished in the Gulf country.
In 'El Badla' two losers, Hamada and Waleed, decide to go to a costume party dressed as police officers which leads their friends and the people around them to mistake them for law enforcement officers. What ensues is a series of good ol' comedy as these two find themselves in quite a few sticky situations.
For Ramadan 2020, Adly directed two series, one of which is 'Um Haroun'. 'Um Haroun' stars Kuwait's leading lady, Hayat El Fahad. The Kuwaiti actress plays the role of a Jewish doctor in a Kuwait set in the 40s, at a time when medicine was rather primitive in comparison to today's advancements. The series narrates the life of Um Haroun as she treats the residents in her village of their ailments and slowly but surely becomes their confidante. 
Yasser Samy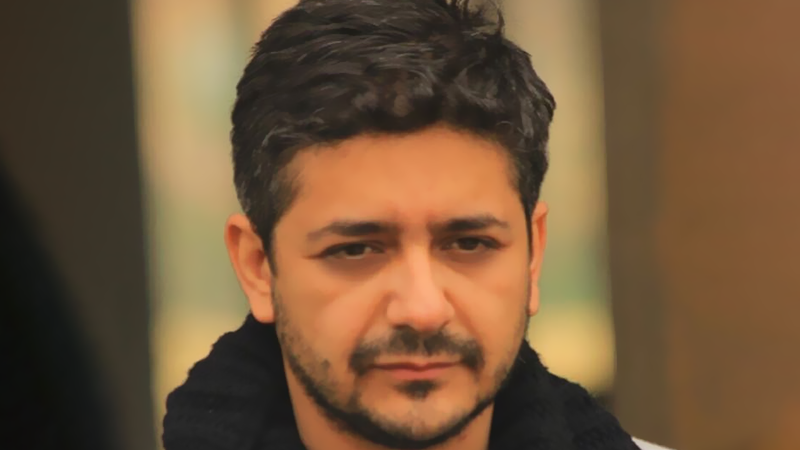 Yasser Samy is most famously known for directing a fair share of the Middle East's best music videos. Most notably known for his out-of-the-box thinking and innovation when it comes to his work, Samy stands out for his pioneering use of cinematic effects in Egypt. The talented director has worked with a handful of the music industry's titans including Hany Shaker, Tamer Hosny, Mahmoud Esseily and the king, Mohamed Mounir.
Samy revealed in a 2015 interview that his love for directing came from his father, Mohammed Samy, who has directed several Egyptian advertisements.
After having conquered the music scene, Samy decided to make a move to the film industry. While he is still relatively new on the scene, his series 'Nesr El Se'eed' which starred Mohammed Ramadan, was extremely well-received with the Arab region and put him on the map.
This year, Samy is the director behind the drama series 'El Nehaya'. The thriller which is set in 2120, tells the tale of a technology engineer who turns against technology. Played by Youssef El Sherif, the series follows El Sherief as he attempts to fight back against the fast paced development of technology eventually finding himself in a series of complicated situations.
Bassam Al Molla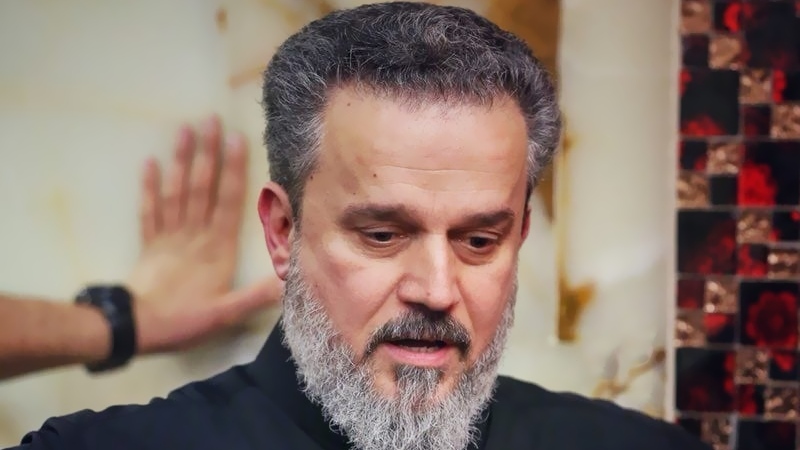 'Bab El Hara' Is the Syrian hit series that amassed high viewership and won El Molla best director in the Arab Radio and Television Festival in Tunis in 2007. El Molla, who comes from a family of artists, may not have an extensive portfolio but has received high praise and wide success for his works - some of which he directed alongside his brother Mo'men El Molla. 
This year, the El Molla brothers are directing 'Souq El Harrir', which takes place in a Syria quite different from the Syria we now know. Set in the 1950s, at time when the country was thriving, Souq El Harrir follows two brothers deep within the Alleys of Damascus, one who has returned from abroad and one who's lost his memory due to an accident  
Catch all their exciting new Ramadan series by subscribing to Sling TV Arabic, sling.com/arabictv.