The best things to Sling. Right in your inbox.
Success
Oops, something went wrong.

By signing up, you agree to receive blog updates and other emails from Sling TV. You may unsubscribe at any time.
Which 'Impeachment' Actors Look Most Like Their Real-Life Characters?
As FX's 'American Crime Story' returns with 'Impeachment', here's a look at the actors and the real-life figures they're playing.
After a year-long delay, Impeachment: American Crime Story finally premiered Sept. 7 on FX, and this season, the Emmy-winning show turns its focus to the Bill Clinton-Monica Lewinsky scandal. Like the two seasons that preceded it—which focused on the O.J. Simpson and Gianni Versace murder cases—a big part of the show's appeal of comes from watching award-winning actors like Clive Owen and Sarah Paulson portray real-life characters.
Also like previous seasons, the casting is a little up-and-down in terms of accuracy. While there may not be a misstep on the level of John Travolta as Robert Shapiro, some actors are definitely more convincing than others. To get you ready for tonight's 90-minute season premiere, here's our comparison of the main cast with the political powerhouses they portray. To watch new episodes of Impeachment: American Crime Story Tuesdays at 10pm ET on FX, subscribe to Sling Blue using the link at the bottom of this page.
High Crimes
In terms of physical similarities, the biggest disparity between an actor and their real-world counterpart is character actress Margo Martindale as literary agent Lucianne Goldberg. Martindale is terrific in the role, displaying a cutting wit as she manipulates the strings on an attention-hungry Linda Tripp. But a Google image search won't have you doing a double-take between Martindale and Goldberg.  

That also applies to Billy Eichner as pioneering news blogger Matt Drudge. Like Martindale, Eichner bites into his juicy part like a hungry dog with a fat steak, but to my eyes, Jason Segel would have been more accurate.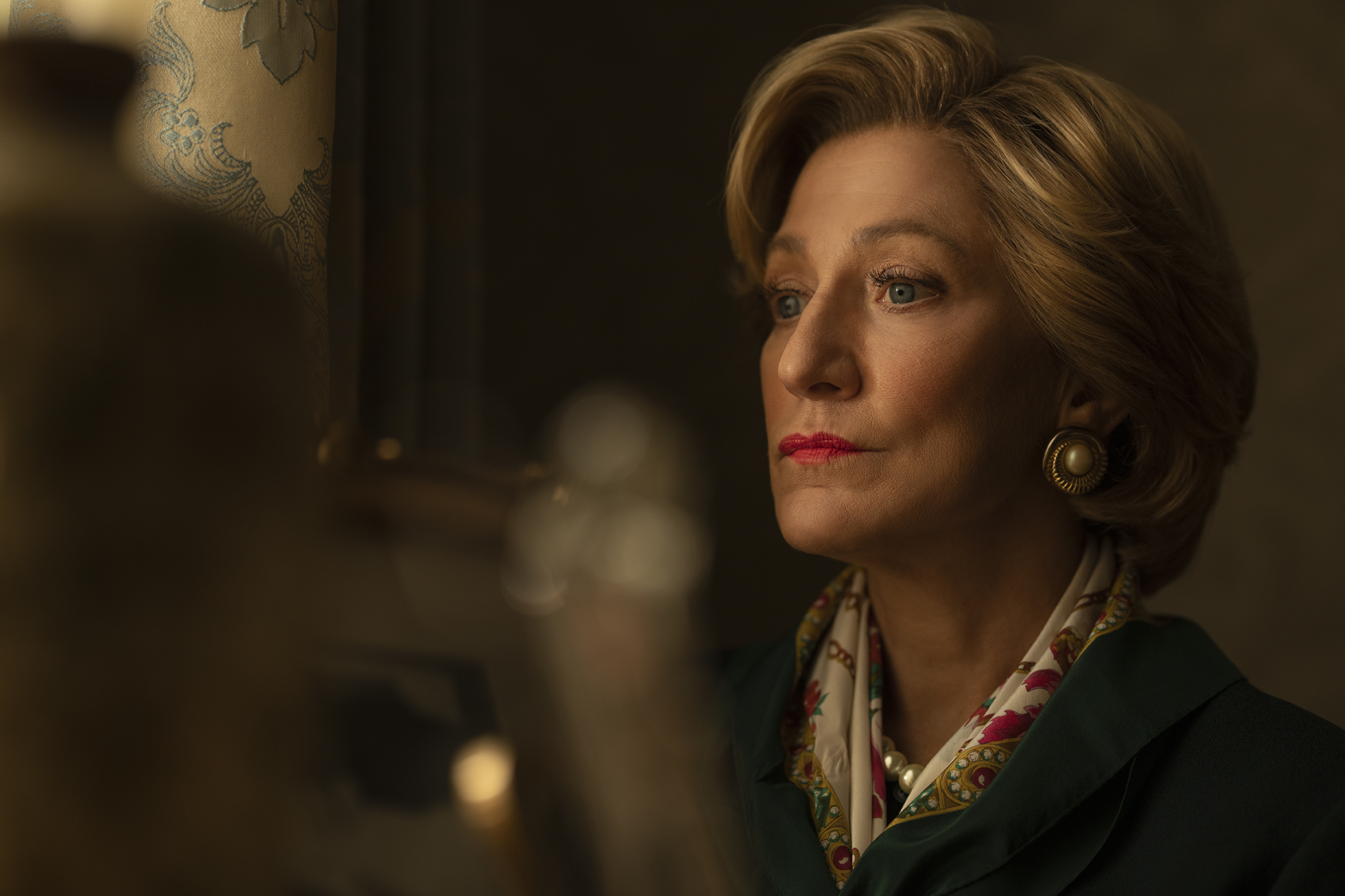 The final actor that might have you squinting to see the resemblance is former Sopranos star Edie Falco as Hillary Clinton. Similar to several characters on the show, her wig and costuming do some of the heavy lifting for the role. However, the bigger issue is that Hillary isn't really featured in early episodes, so we might change our minds as the story progresses and we get to see more of Falco's portrayal. 
Oh Say, Can You See It?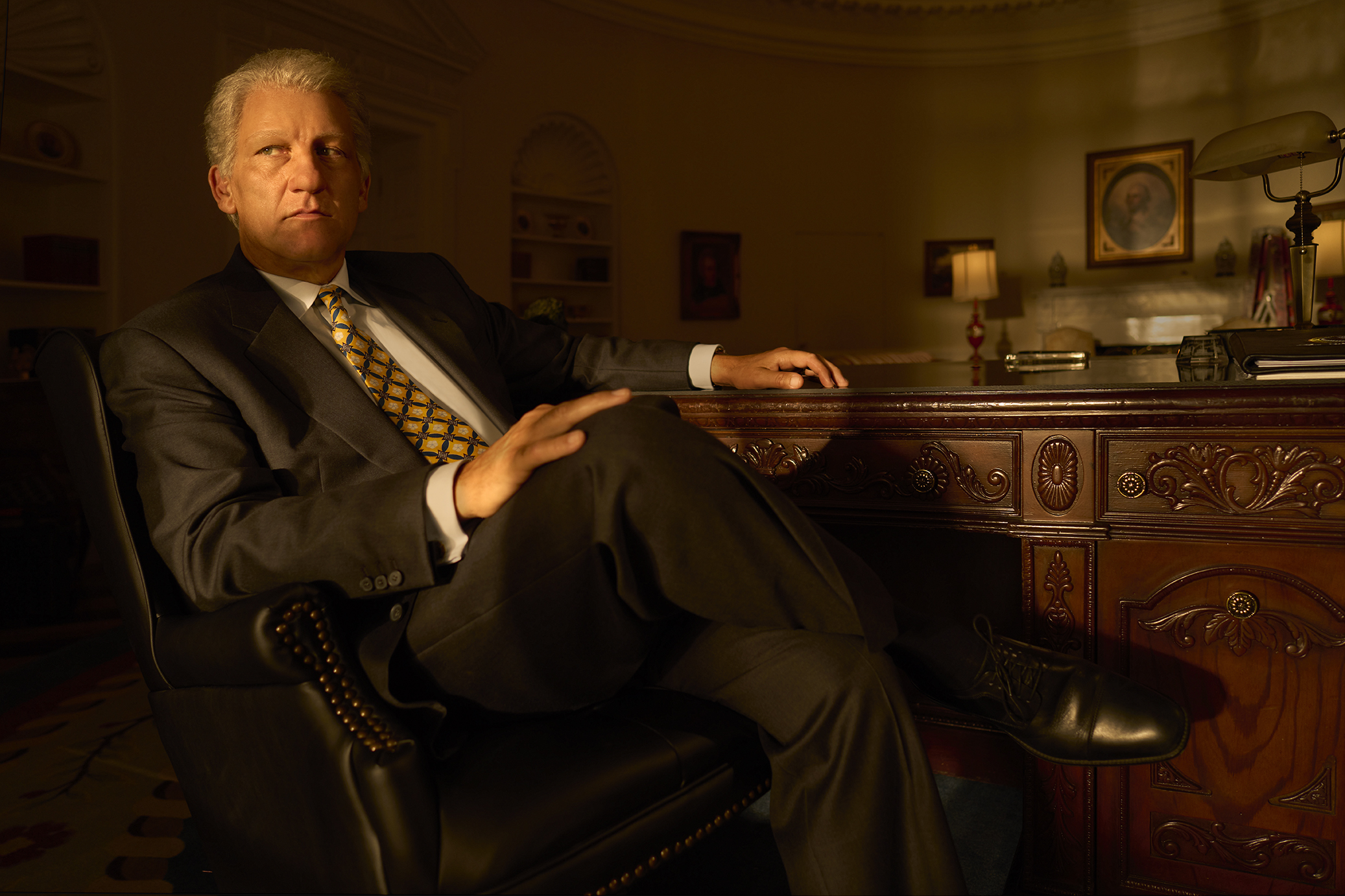 Perhaps more than any modern President, Bill Clinton has one of the most distinct and irreplicable faces, a visage that's both down-home folksy and strikingly handsome. Clive Owen is a solid casting choice and he does an excellent job at imitating Bill's unmistakable vocal inflections, but, like Cuba Gooding Jr. as O.J., Clinton is such a famous face, it's difficult to imagine any actor disappearing into the role.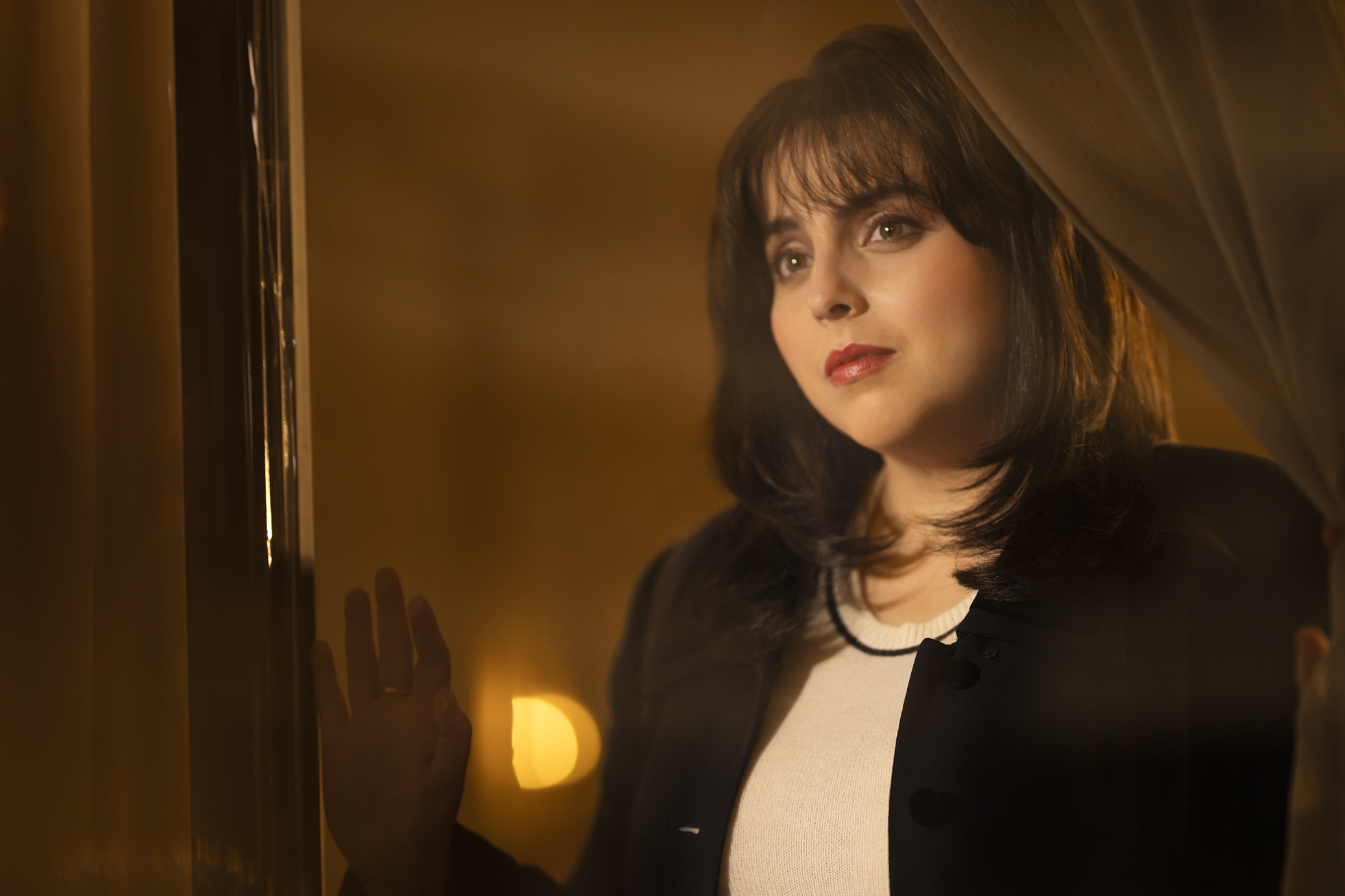 As for Monica Lewinsky, Beanie Feldstein is about as accurate as you could hope for in Hollywood. The bigger issue is that, unlike some of the high-profile politicians and pundits we've grown used to seeing on TV for decades, Lewinsky (who is also a producer on the series) has maintained a fairly low-profile, making it more difficult to latch onto the reference points between Feldstein and the person she's playing.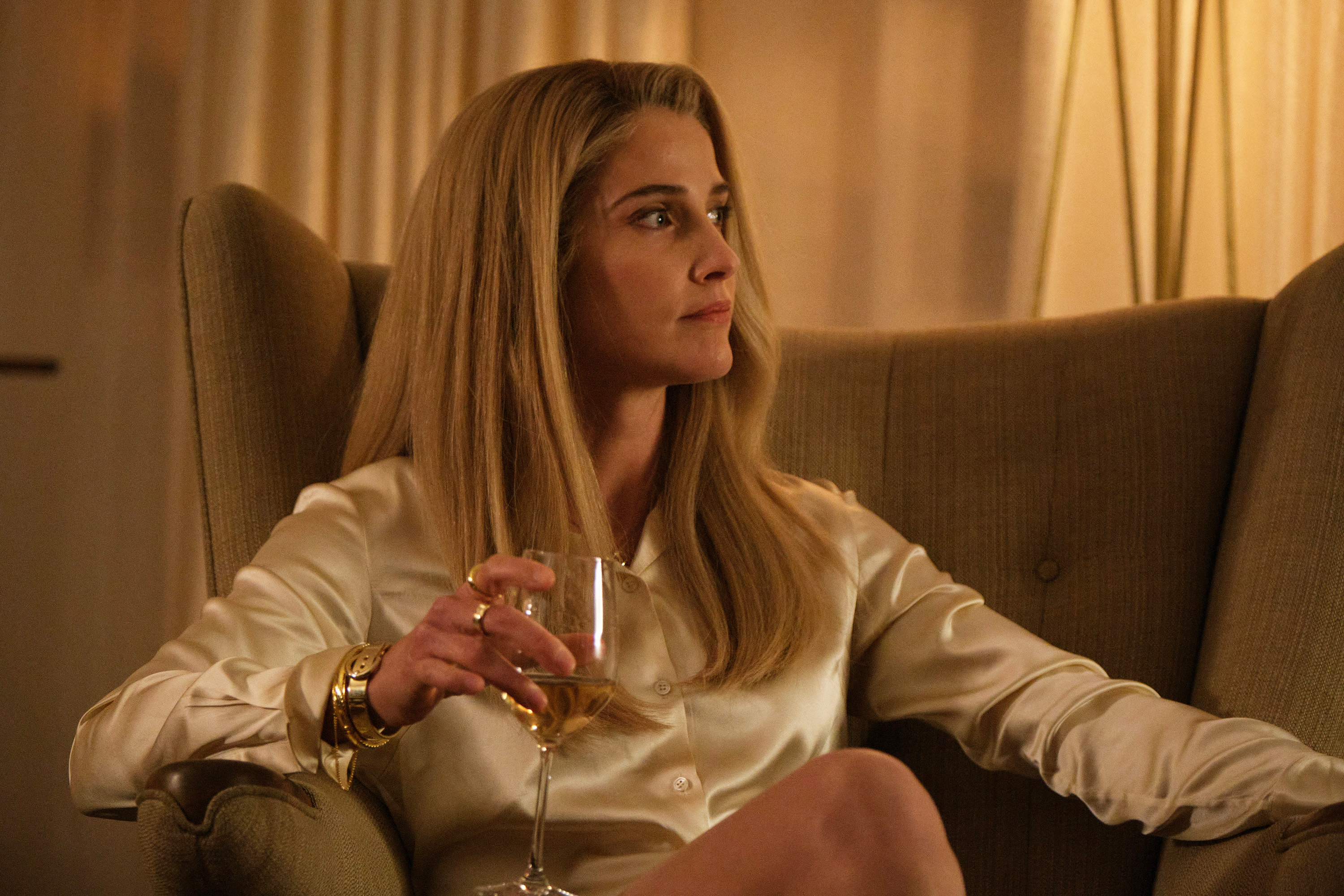 The last bit of mixed-bag casting is Cobie Smulders as conservative author and personality Ann Coulter. Betty Gilpin of Glow and The Hunt was originally cast in the role, but she had to drop out of the show due to scheduling conflicts. Gilpin definitely looks more like Coulter, but Smulders—whose IRL husband Taran Killam also has a significant role in the show—absolutely nails her voice and general "cat-that-swallowed-the-canary" demeanor. 

Unimpeachable
In terms of the most striking natural resemblance, that would have to be Judith Light as Susan Carpenter-McMillan, the activist and "conservative feminist" that takes Paula Jones under her wing. Light also appeared in the second season of American Crime Story but her casting here is less a result of her connections to the Ryan Murphy acting troupe than the fact that she and Carpenter-McMillan look virtually indistinguishable.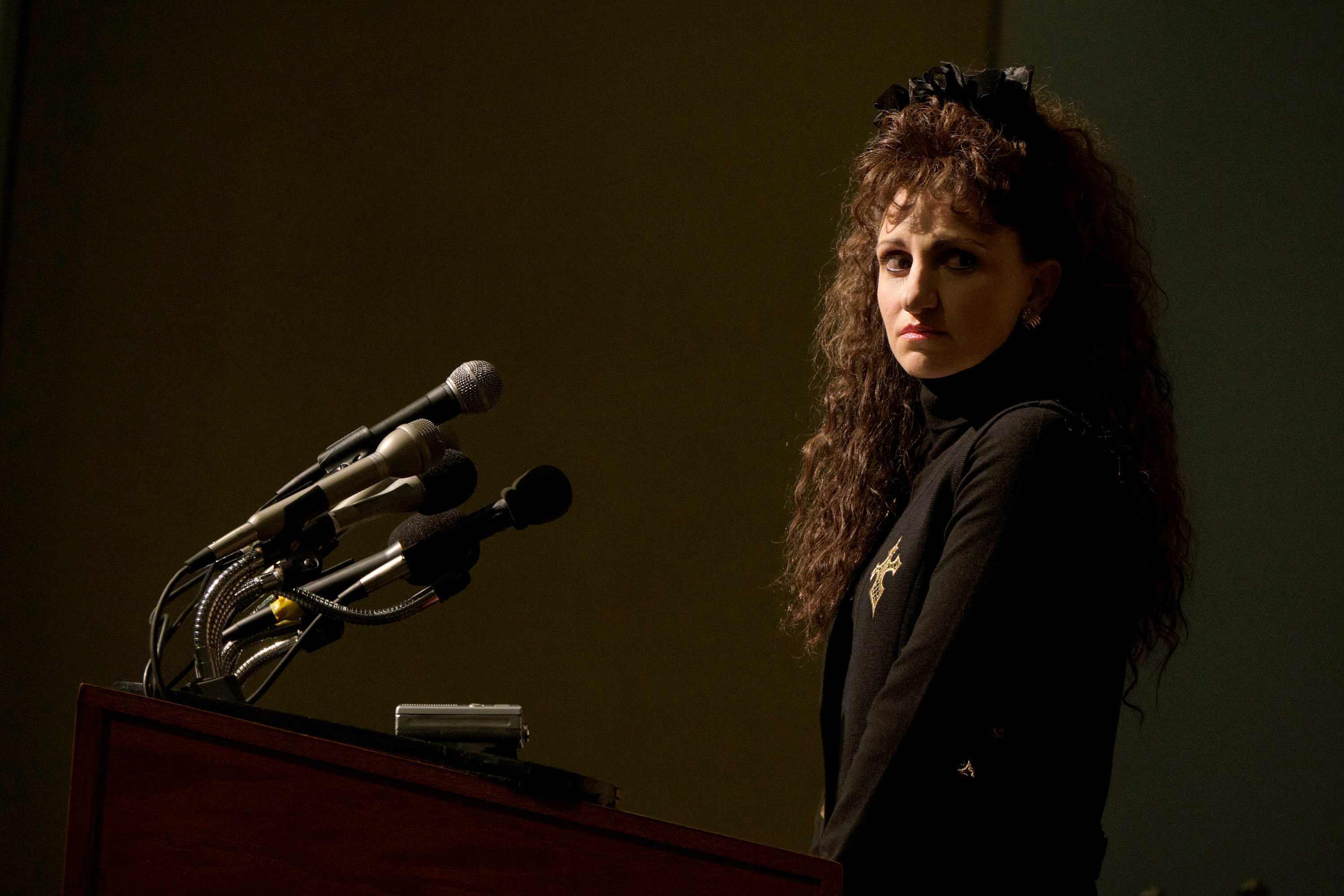 Tony-winning actress Annaleigh Ashford isn't exactly a dead-ringer for Paula Jones, the former Arkansas state employee who sued Clinton for sexual harassment. But with the help of a prosthetic nose, she inhabits the role perfectly, playing Jones as naive and old-fashioned but ultimately kind-hearted, the type of person who is totally unprepared for the storm she's standing in the center of.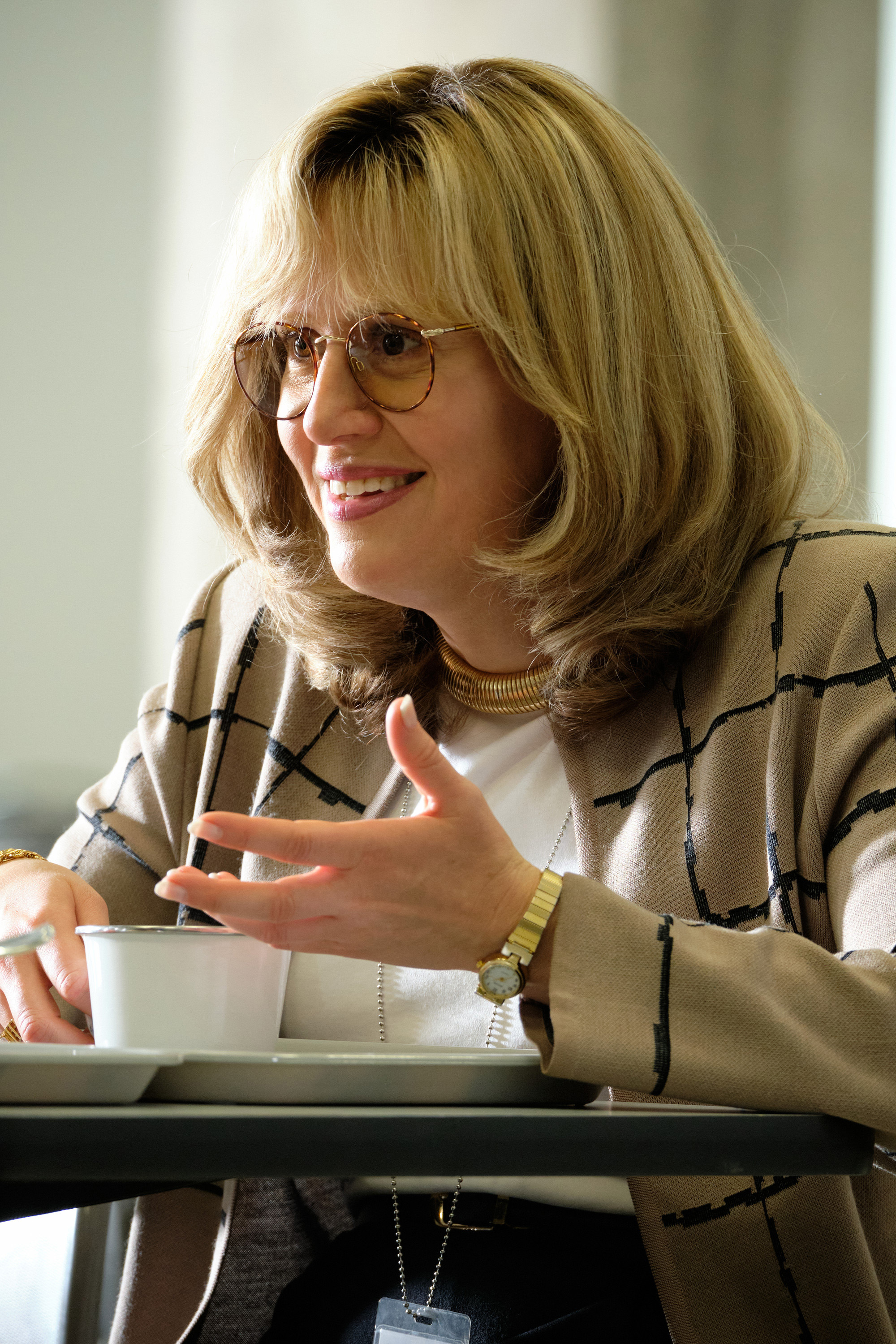 We're saving our highest praise for Sarah Paulson as Linda Tripp. Paulson won her first Emmy for her portrayal of Marcia Clark in the first season of American Crime Story, and she could get her second for her role in season three. Needless to say, Paulson looks nothing like Tripp in her daily life, yet, with the help of hours of makeup and prosthetics, she's uncanny as Tripp, the woman whose secret recordings became the foundation of Clinton's impeachment case. Tripp is the center of the story in early episodes, and Paulson plays her as the type of office gossip most of us have met in our own lives. But her job in the White House gave Tripp a taste of power, one that she's just as eager to exploit as Clinton was. Even as the famous characters in American Crime Story are authoring history, they're governed by the same impulsive, messy, and contradictory emotions as the rest of us.
New episodes of Impeachment: American Crime Story air Tuesday nights at 10pm ET on FX.