The best things to Sling. Right in your inbox.
Success
Oops, something went wrong.

By signing up, you agree to receive blog updates and other emails from Sling TV. You may unsubscribe at any time.
REVIEW: James Van Der Beek, 'What Would Diplo Do?' is Lit, Fam
It was nearly impossible for me to mention James Van Der Beek without thinking of Dawson's Creek or Varsity Blues. That is, until Don't Trust The B—- In Apartment 23, starring Van Der Beek and Krysten Ritter, had its much too short run on ABC from 2012-2013. Van Der Beek played a ridiculous exaggeration of himself, and it was, hands down, one of the best role he's ever stepped into — it transformed him from "the guy who played Dawson" to "James Van Der Beek: underrated comedic actor I want more of."
And, just when I thought he'd never be able to top playing himself, he signs on to play another exaggerated, over-the-top interpretation of real life star: Diplo. It's a marriage I never knew I wanted but am ecstatic now that I have it.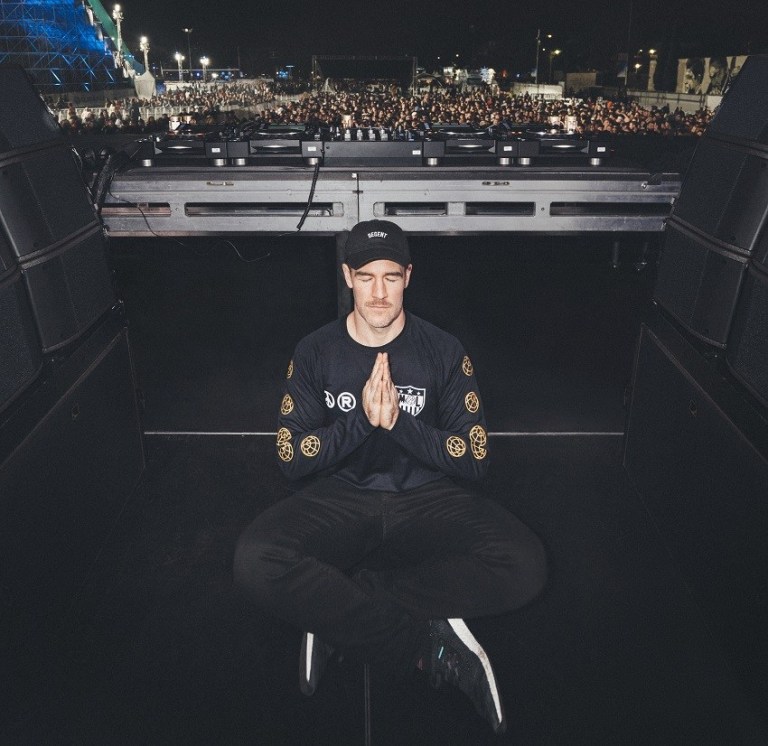 Viceland dives head-first into their first scripted comedy, and I can think of no better show that is so on-brand for the network and destined for greatness — if the first two episodes are any indication, at least.
We follow Wes "Diplo" Pentz around in his daily dealings as an international superstar DJ, accompanied by his manager Brian (Bobby Lee), his assistant Karen (Dora Madison), his hanger-on best friend from middle school Jasper (Dillon Francis), his logistical support Kroner (H. Michael Croner), and his imaginary friend/social media manager Jamar (Jamar Malachi Neighbors). From making a terminally ill child's wish come true (but instead taking the wrong kid out for the day) or throwing out the first pitch at a baseball game in the Dominican Republic (or being extremely late and having to do an at-bat), there's no telling what this version of Diplo is going to get into episode-to-episode, and that's part of the fun.
EXCLUSIVE: James Van Der Beek Talks 'What Would Diplo Do?'
With the real Diplo's blessing, Van Der Beek and the writing team set out to make Diplo incompetent in basic human functions but transform into the a world-famous superstar DJ when he's on stage.
"The fun thing about the character are the blind spots — everything everyone else seems to have down he struggles with like one-on-one relationships, delineating reality from fantasy, vocabulary. " Van Der Beek, who serves as a writer and executive producer in addition to starring as Diplo, told Sling. "Then, you give him a superpower of musical genius which is 99.9% of people are still struggling to achieve — it's a fun mix."
Van Der Beek and the whole crew have managed to do the (nearly) impossible: they've assembled a cast full of EDM bros with fairly annoying downfalls and shortcomings but have managed to toe the line and make every single character redeemable enough that you find yourself rooting for them. It's basically the EDM bro version of Seinfeld, though whether it'll reach icon-status is yet to be determined.
What Would Diplo Do? premieres August 3 at 10pm ET on Viceland.
Related