Online Streaming: A better way to watch live TV online
Join the millions switching to cable alternatives
Customize the way you watch
When you watch TV on Sling, you get to build a lineup that suits your interests and your budget. Start with a Sling Orange or Sling Blue base service for only $35/month. Add Extras, Language Minis or Premiums to get more of the channels you love. You can even use DVR and record your favorite shows to watch later.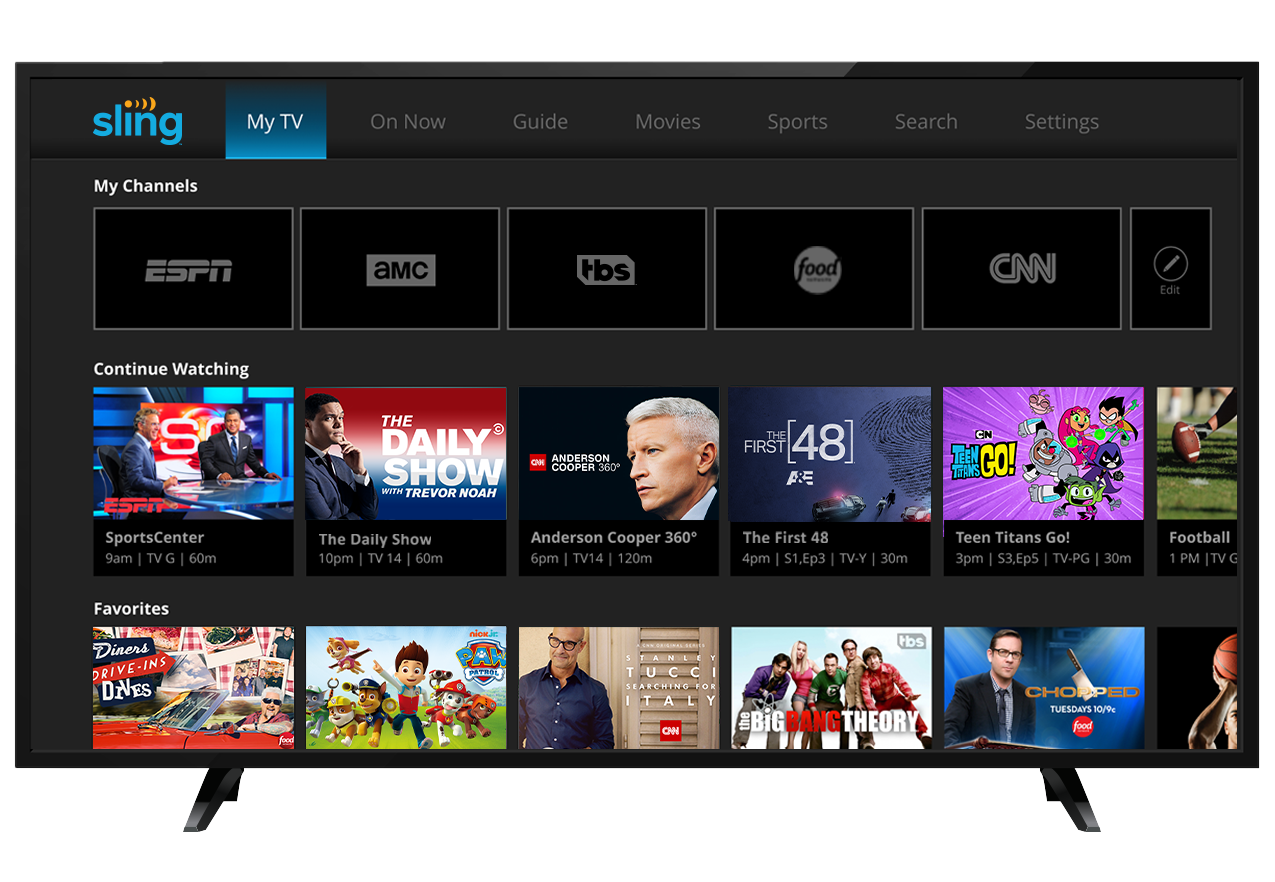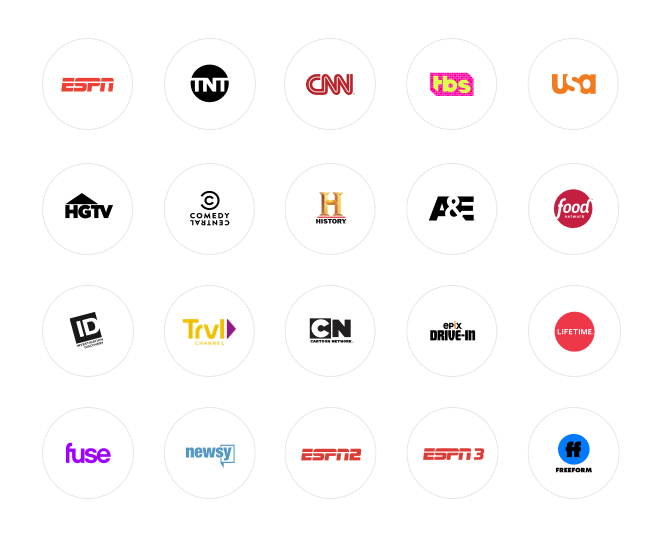 Watching TV Online: Easy, Flexible and Affordable
Online streaming is a way to watch the live TV you love that requires nothing more than a WiFi connection and a streaming device. There's virtually no setup time, and Sling gives you the flexibility to control your own TV destiny – pick the channels you want to pay for, watch on whatever device you want and change or cancel your subscription at any time.
Watching TV online with Sling saves you a ton of money when compared to cable, too. Save on equipment costs and avoid overpriced channel packages!
Stream your favorite shows directly to your home TV using a supported device like an Amazon Fire Stick, Chromecast or AirTV Mini or take your TV on the road with a supported mobile device like an iPhone, Android tablet or Windows 10 laptop.
You might not always want to watch the same channels – we get it. Switch between your Orange and Blue base services and add or drop Extras whenever you want. Streaming TV online with Sling means you get the freedom to be versatile.
Have questions? No worries!
Our team is standing by to answer your questions and get you set up with the help you need to get started.
855-554-2862
Give us a call to find out more about Sling
1-888-359-2407