Stream SLING on Xbox consoles.
The video games and live TV you love, all in one place.
Switch seamlessly between gaming and TV on Xbox
Gaming and television, the ultimate entertainment duo, come together with SLING on Xbox Series X|S and Xbox One. Get access to your favorite series, movies, sports and news all without switching your TV input
Switching between gaming and live TV or sports is simple – and you can even receive multiplayer invites and messages while watching your favorite shows. Being able to play and stream TV from a single device also means fewer cables to organize - and who doesn't love that.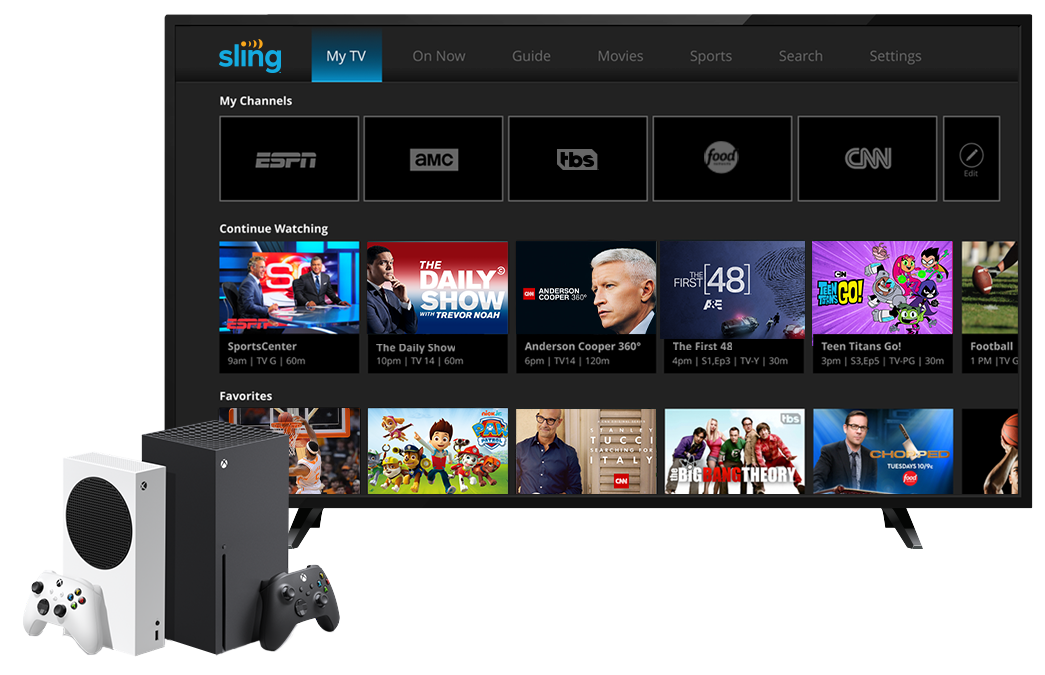 How to stream SLING on Xbox
Getting set up to stream SLING on your Xbox console is easy. Just navigate to the Xbox Marketplace from your console's menu, then search for SLING and install the app. When you're ready to access your live and on-demand content, simply launch the SLING app and sign in!
SLING supports Xbox Series X, Xbox Series S and all Xbox One models. Watch the live TV you love right next to your favorite videos games with SLING on Xbox.