Cut the cord or stay with cable? Cable vs. streaming TV
Learn all the facts about cutting the cord so you can make your decision with confidence.
Making the decision to cut the cord can seem like a pretty big leap. There are a lot of factors to consider, and at the end of the day it all comes down to what's most important to you. That's why we did the homework for you and compared the key characteristics of cable vs. streaming TV so you can make the decision that's best for you.
Cost and commitment


If you're debating cutting the cord, the question of cost is likely one of the biggest. It's easy to hate how expensive your cable bill is, but what's the reality of the alternative?
Think about it this way: Streaming services are pretty straightforward. The price you see is the exact same price that you pay each month on your bill. Cable contracts, on the other hand, are full of fine print and hidden fees. A service fee, an equipment rental fee, a broadcast fee – before you know it, you're paying a significantly higher price each month than you originally thought you would.
Another important consideration is how many other services you pay for each month. If you like watching the original content that certain on-demand streaming services like Netflix offer, you'll have to factor in the monthly costs of those subscriptions in addition to your live TV streaming service.
Some cable companies allow you to bundle your internet service with your cable, but once you add in all of your other streaming services it could still be in your wallet's favor to switch to an internet-only subscription. Plus, chances are good that you'll need an at-home internet service anyway, especially if anybody in your household studies or works from home.
One of the biggest differences between cable and streaming is the contract – or, in the case of streaming, the lack of one. Cable companies usually make you sign on for one or two years at a time, and if you want out of it you'll have to pay a hefty cancellation fee. Streaming services have no long-term contracts, giving you the freedom to cancel if your budget changes.
SLING's Circle of Smart
Get the best of both worlds when you ditch cable and stream TV with SLING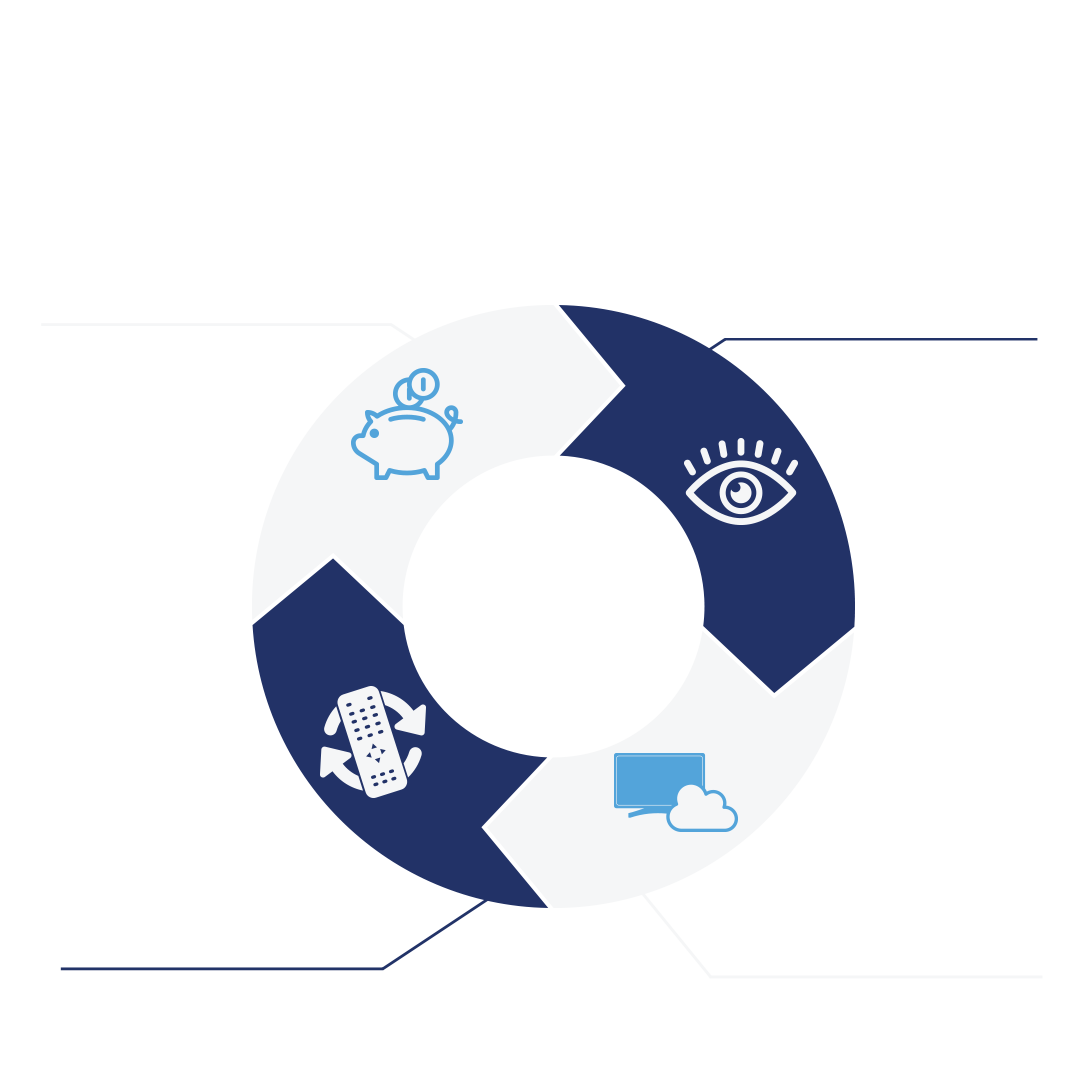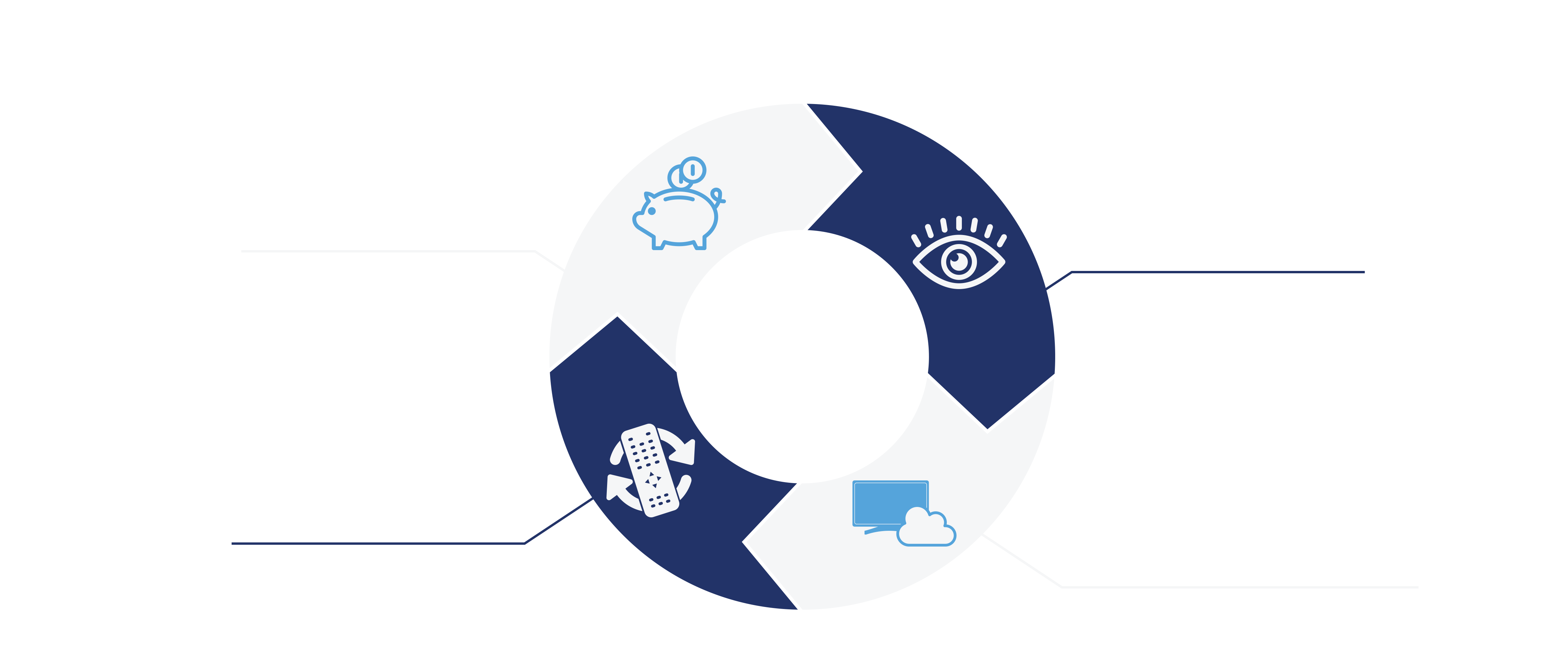 Flexibility in your viewing experience


You can sign up and start watching in five minutes or less. The ease of signing up and watching TV online is a huge selling point that has helped streaming services make their name. As opposed to traditional cable TV that requires equipment installation and contracts before you can start watching, streaming TV online allows people to be flexible with when and how they watch.
Some traditional services are starting to make strides with the number of devices that you can use to watch your shows, but if you don't like being tied to your living room television then streaming is definitely a better option for you. Services like SLING support viewing on over a dozen different devices, including your smartphone or tablet, so you can watch TV wherever you want.
Streaming TV also offer more flexibility when it comes to choosing your channel lineup. While programming provider restrictions make it so that no service is truly a la carte, streaming services are much closer than traditional cable. At one point, the appeal of cable was its huge selection of channels – now it's just overwhelming. Streaming on a service like SLING lets you mix and match to include the channels you really want without paying for hundreds that you don't.
Internet connection vs. cable hook-up


At this point it's pretty clear that to watch TV online you need to have an internet connection, which means your internet needs might change, too. If you want to watch on multiple devices or stream in high-definition, your internet speed will need to be much faster and have higher data caps than if you were just going to surf the web or check social media.
Your internet needs will also change depending on how many people there are in your household. Larger households will likely be streaming more, and so will need a faster internet connection to accommodate that. It's generally recommended to have a connection speed of at least 25 Mbps in order to stream in high quality. More people also increases your risk of hitting your data cap, or the point where your internet provider slows down your internet speed as a result of overuse.
Watching TV from a cable provider eliminates this consideration. For the most part, cable connections provide a seamless viewing experience that won't change based on use. The nature of a cable connection, though, means that you sacrifice the portability of an internet-based TV experience.
Draw your own conclusions


Your decision to cut the cord or stay with cable will ultimately depend on your own priorities. Do you value familiarity over flexibility? Are you looking to be friendly to your wallet? Keep in mind that streaming services are actually less of a diversion from cable than you might think and offer you more control and flexibility with your monthly budget. 
Want to learn more about SLING?
Do you have more questions about SLING and how it works? Slingucation wants to answer them all! Here are some more topics to check out: