Sports are back!
All of your favorite sports are on Sling! Check out when you can watch your favorite athletes back in action:
MLB baseball returned with opening night on July 23

NBA basketball resumed play July 30

NHL hockey dropped the puck on playoffs August 1

NFL football regular season started September 10

Soccer has resumed for many leagues including LaLiga, Premier League and MLS
Sling Orange + Sling Blue with Sports Extras
gets you the best coverage of pro and college sports
Watch FREE for 3 days
65+ channels
Sports action and analysis on ESPN
League channels like NFL RedZone, NBA TV, NHL Network and MLB Network
College sports on ACC Network, SEC Network, Pac 12 Networks & more
Watch 3 days FREE
caret
3-Day Free Trial Offer Details
Updated April 6, 2020
Free trial
Available to new customers upon account activation. One per customer. Must provide email address and credit card. Trial will end on the date that is 3 days following account activation or upon cancellation if subscription is cancelled prior to this date. Your account will be authorized to receive programming upon your first login.
Billing
After free trial your credit card will be charged monthly for applicable subscription until you cancel your service.
Cancellation
Cancel on Sling.com or visit help.sling.com to contact us. Programming fees are charged monthly in advance and no credits or refunds will be issued for partial or prepaid months after cancellation.
Streaming limitations
The number of devices on which Sling content can be watched at the same time varies based on the Sling service. If you subscribe to our Sling Latino core services, you can enjoy three streams at a time. If you subscribe to our Sling International core services, you can enjoy three streams at a time. If you subscribe to our Sling Orange service, you can enjoy one stream at a time. Any extras you add to your Sling Orange service will be included in your single stream. If you subscribe to our Sling Blue service, you can enjoy up to three streams of these channels at the same time. Any extras you add to your Sling Blue service will be included in your three streams. If you subscribe to both services in Sling Orange + Sling Blue, you can enjoy up to four streams at the same time. Because you are purchasing two separate services in Sling Orange + Sling Blue, you can get the total number of streams included on each separate service—one stream for any channel on the single-stream Sling Orange service and three streams for channels on the multi-stream Sling Blue service. To get up to four streams, go to the My Account page and make sure that the "show me only Sling Blue versions of channels in both services" box is not checked.
Miscellaneous
Certain programs may be unavailable due to programmer restrictions or blackouts. Only available within the United States. State and local taxes apply. All prices, fees, charges, services, programming, features, functionality and offers subject to change without notice.
Channels Offered in Select Markets
Some local channels including FOX and NBC are only available in select markets. See which local channels are available in your area on our help site
Watch sports online on popular channels like ESPN and TNT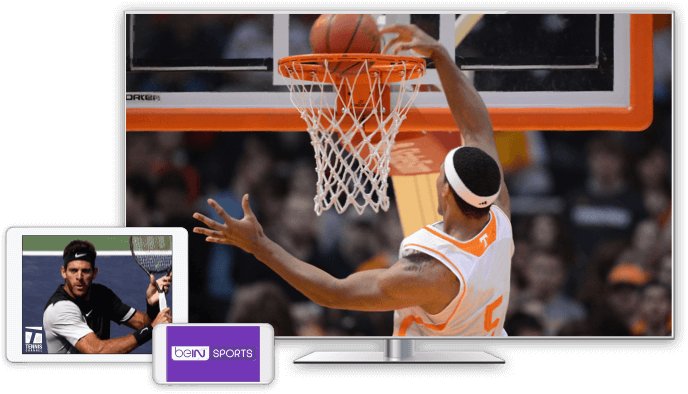 Sports on Sling: Home for All Fans
Whether you're a casual sports fan or a die-hard enthusiast, Sling TV offers a huge range of options for streaming live sports online. Start streaming sports networks like ESPN, ESPN2, ESPN3, TBS and TNT with Sling Orange, or choose Sling Blue for even more action including NFL Network as well as local and regional NBC networks. And don't forget about Pay-Per-View options that get you ringside for the biggest PBC and boxing matches of the year.
Watch local sports for free
Sling wants to help you watch your locals, too. Stream live local channels at no cost with an HD antenna, and get a free antenna on us when you sign up for Sling and prepay the first two months.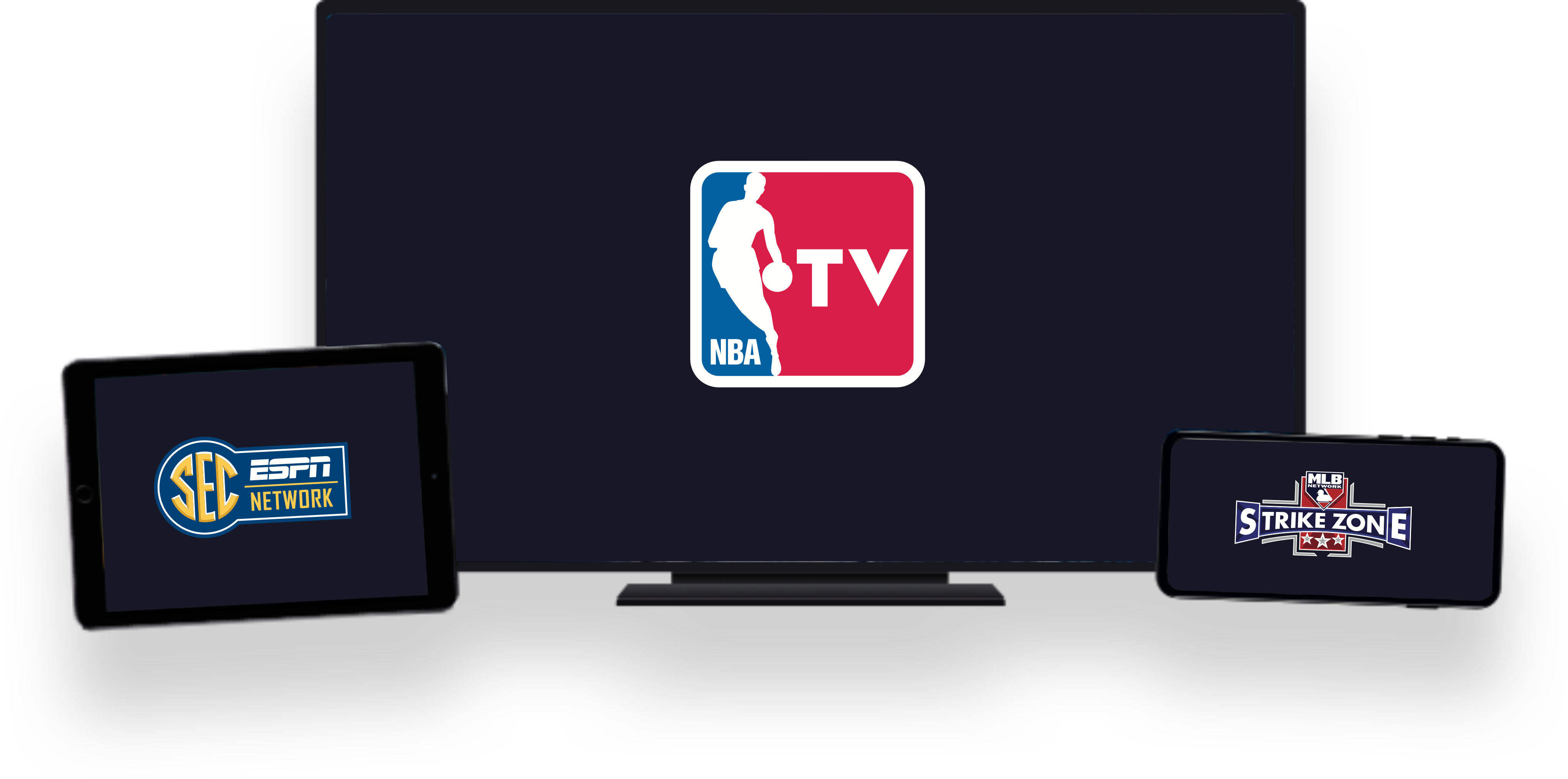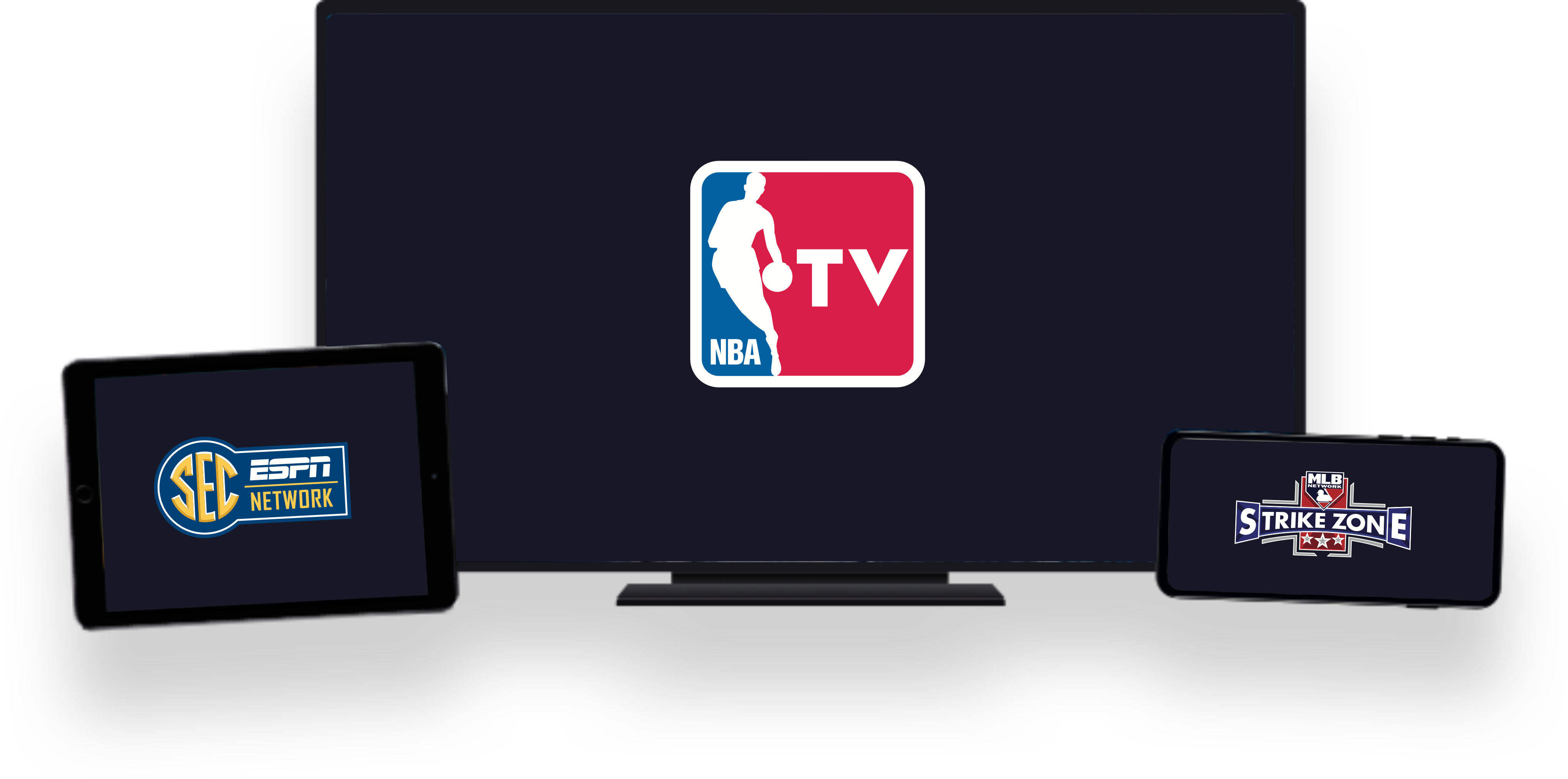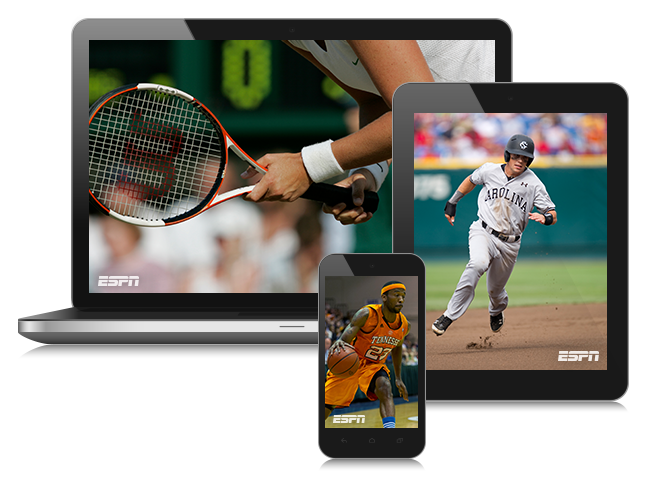 Stream live sports channels online at home and on the go
As a sports fan, there are only two seasons no matter where you live – the on-season and the off-season. Add channels to your favorites or use the My TV tab to jump to specific channels and browse available content. Find exactly what you want using Search or check out the dedicated Sports tab to see everything that's currently on.
Not sure which service to choose? Use the Gamefinder tool to see which channels you need to get the sports coverage that's right for you!
What's on Sling
Read more about what's happening in the sports world on our blog