Stream the Cotton Bowl on SLING
For more than 80 years, the Cotton Bowl has been one of the most anticipated post-season exhibitions in college football. Tune in to all of the New Year's Six bowl games this season on ESPN with SLING Orange.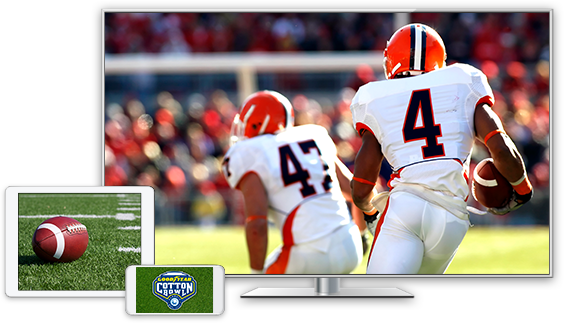 Cotton Bowl history
College football champions are made in Texas, and once every three years the Cotton Bowl hosts a national semifinal game for two of the top teams. This year's Goodyear Cotton Bowl Classic may not be a playoff game, but the level of talent and excitement fans can expect remains just as high.
Kickoff for the 2020 Cotton Bowl is at 7:15pm ET on December 30. Watch all of the action on ESPN with SLING Orange!
What's on Sling
Read more about what's happening in college football on our blog