FROM ALIENS TO APOCALYPSE, WATCH SCIENCE FICTION WITH SLING
Whether you're a lifelong fan of The Twilight Zone or can't get enough of Star Wars and superheroes, Sling TV has science fiction titles to keep your mind buzzing. Watch new blockbuster hits like The Megalodon or old classics like The Terminator or Jurassic Park with Sling, streamed right to your favorite devices so you can watch when and where you want.
Visit Another World Without Leaving Your House
Spaceships, alien races or epic adventures are just a stream away when you watch your favorite science fiction titles from the comfort of your home with Sling. Instead of going out to dance to the same music and repeat the same experiences every weekend, invite your friends over for a legendary binge of your favorite sci-fi shows and movies.
Choose from series like Stargate SG-1 or Rick and Morty or watch sci-fi comedy classics Spaceballs or Ghostbusters to add a little bit of the supernatural and otherworldly to your night. More hardcore fans can dive into horror titles or cult classics available either live or on demand.
Sling even has extra video content to get you behind the scenes of your favorite action or give you some new angle to think about. Watch a short clip on the AI implications of the droids in Star Wars or the likely after-effects of the asteroid that killed the dinosaurs as the bacon bits on top of your binge.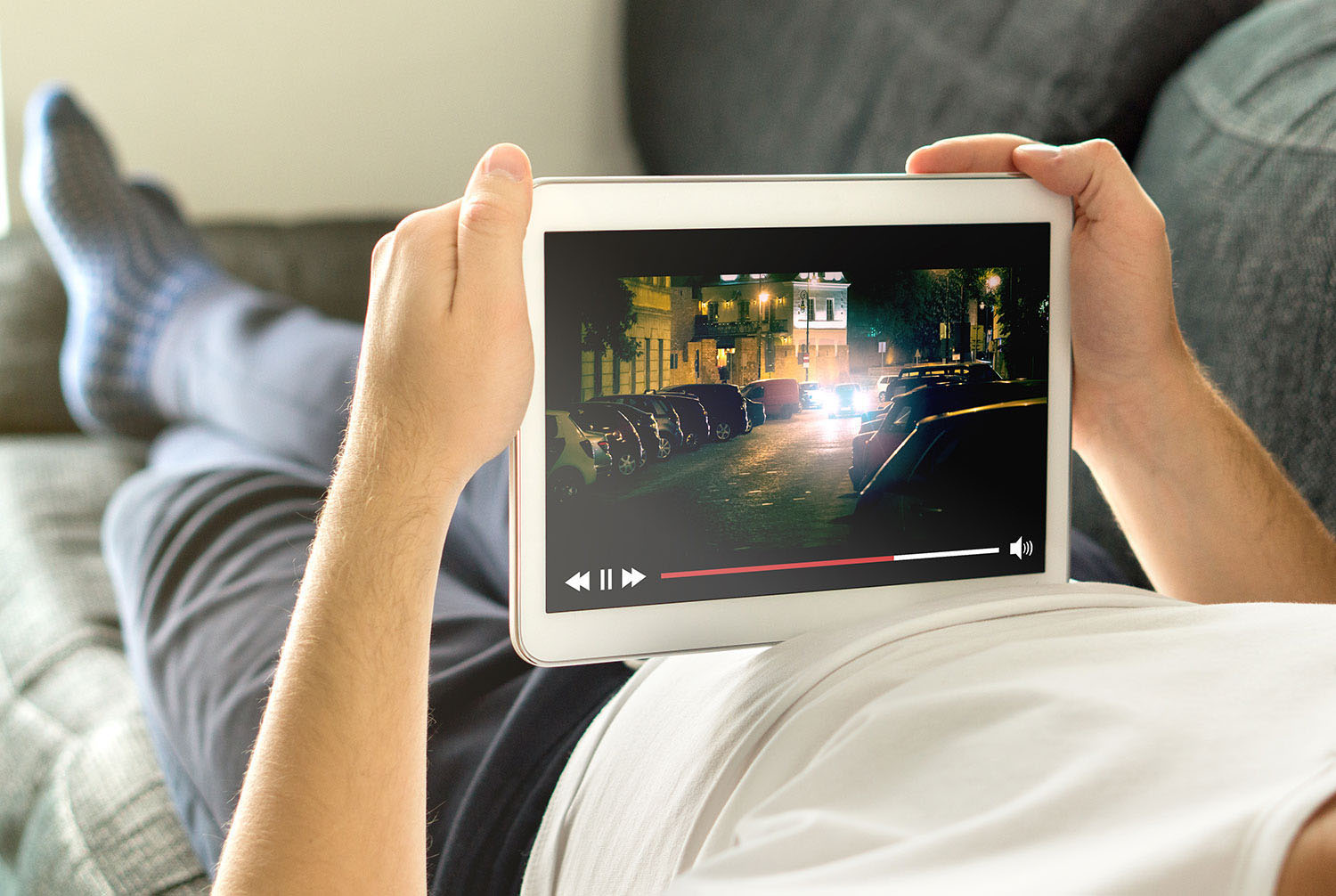 Stream Your Favorite Sci-Fi from Anywhere
Gone are the days of otherworldly adventures only coming to life in movie theaters or in your living room at home. With streaming from Sling TV, you can watch your favorite science fiction titles from wherever you are – whether that's at home, on your commute or simply on the go.
Make your daily commute on the train seem a little shorter with a few episodes of your science fiction series of choice or entertain yourself during a long layover with the latest sci-fi blockbuster, streamed right at your fingertips.
Choose the Sling Blue service to watch cult classics and legendary science fiction. No matter how you like to get your science fiction fix, Sling has you covered.