Stream local TV with AirTV 2 + Sling
If you love watching popular channels like ESPN, HGTV, CNN or Disney Channel, but also want to tune in to local programming* like NBC, CBS and ABC, then you'll love combining them all with AirTV 2 + Sling.
*Local channel availability depends on geographic location and antenna quality and placement.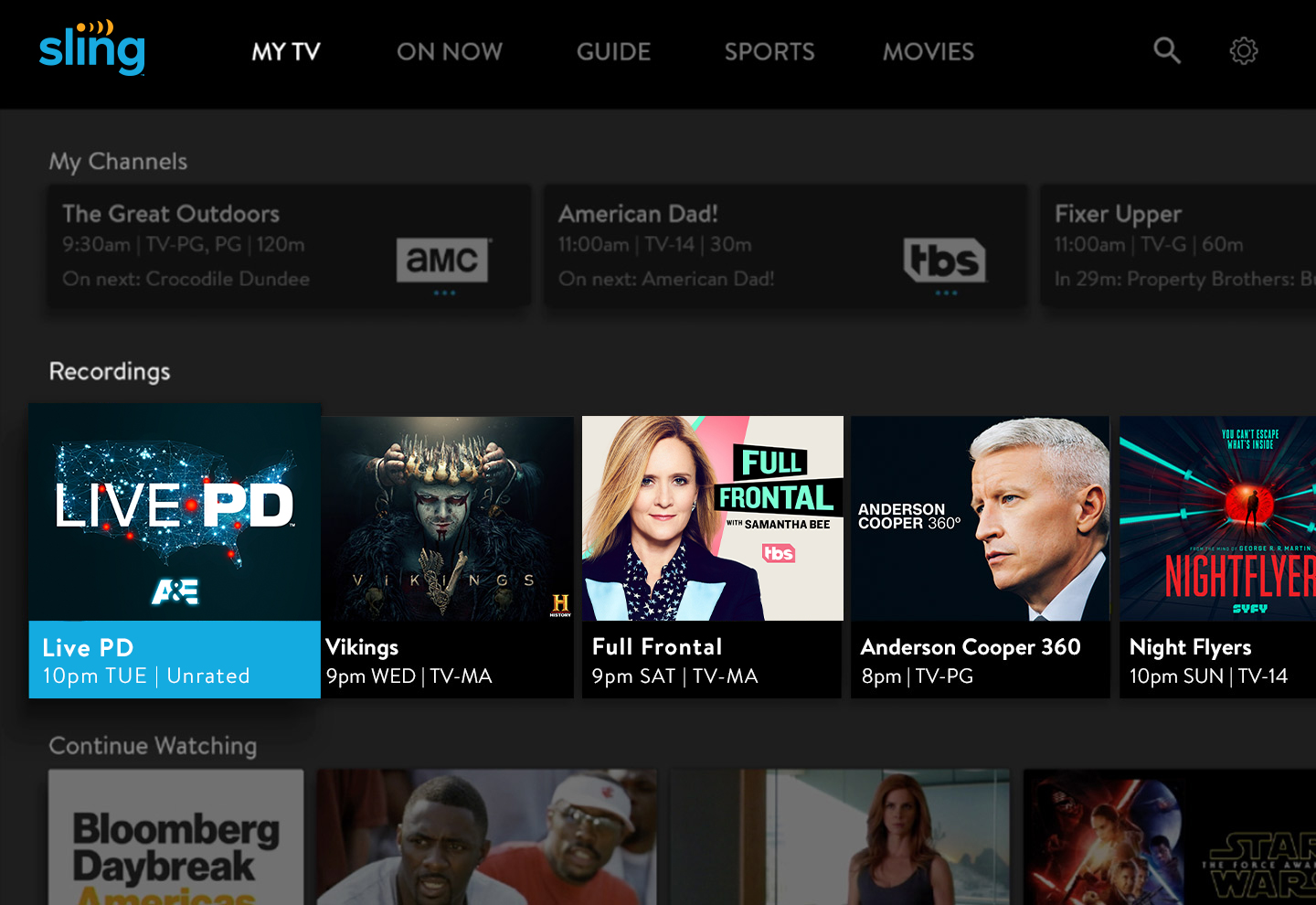 Watch local and national channels with Sling + AirTV
When you cut the cord and combine a Sling TV subscription with an AirTV 2, you can broadcast free local channels to your TV and mobile devices using a single HD antenna. There are no long-term contracts or high monthly bills, and getting it all set up is easy. If you already have a streaming device like a Roku or Amazon Fire TV, AirTV 2 will help you get everything in one place. If you're new to cord-cutting, you can find a solution with AirTV to make the switch simple.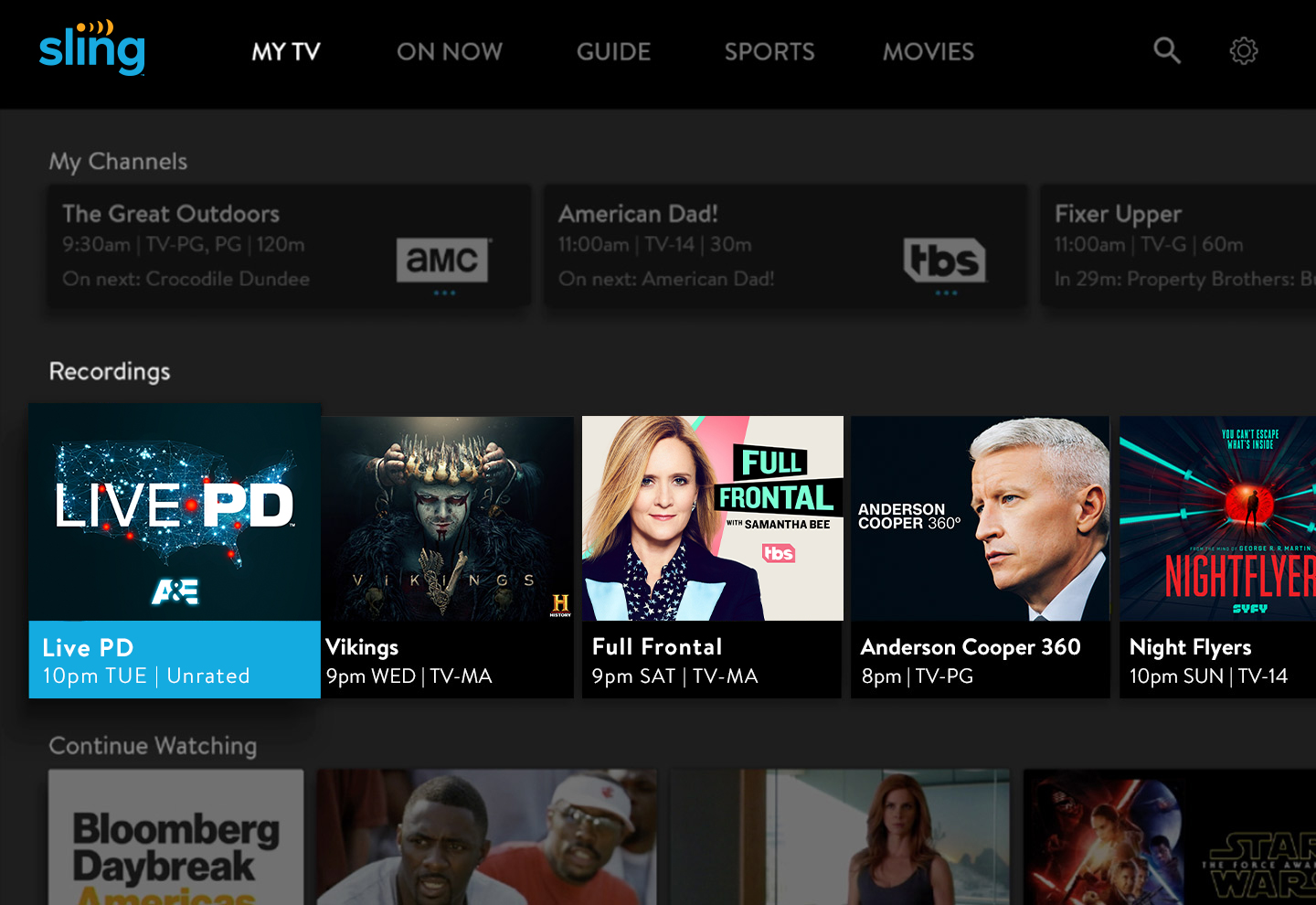 Explore and find the solution for you
Pick the AirTV setup that's right for you and optimize your viewing experience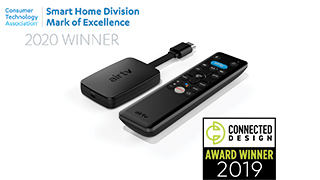 AirTV Mini
Get a streaming device
AirTV Mini lets you easily watch Sling on any HDMI TV. The Mini supports 4K streaming and adds streaming capabilities to TVs that don't already have a streaming device. With features like a Guide and Back button as well as 1-touch access to Sling and Netflix integration, AirTV Mini is simple and convenient. Bundle the Mini together with an AirTV and antenna to watch locals as well as your other Sling channels within the same interface for a complete TV solution.
AirTV 2
Add locals to your stream
Watch your locals on any compatible device with AirTV 2 and an antenna. AirTV 2 takes the local channel signals coming in from your HD antenna and puts them right into your Sling TV app. See your free locals right alongside your paid channels and choose what you want to watch without switching inputs or losing your full guide view.
Not sure which solution to choose?
AirTV devices are a great way to get all of your favorite programming in one place, and we'd like to help you find the perfect setup. If you're not sure which solution is right for you, give one of our cord-cutting professionals a call.
If you have another AirTV device not listed on this page, click here for more details.